Are you looking to celebrate Noël à la française this year? Or perhaps you'd like to surprise friends and family by cooking a dish with a French twist? Fret not, here is our list of French-inspired Christmas recipes you can easily make at home.
To Start: Amuse Bouche
The first order of business has got to be the amuse bouche – or an apéro as the French call it. Kickstart the festivities by serving a glass of bubbly (or two) and small bites with a side of great conversation. For some, Christmas is the only time where family and friends can make time to come together, so why not make it special by serving these great appetizers to whet their appetite:
---
First Course: Starter
After a great time mingling and catching up, it's time to move to the dining table for the feast. To start, light starters and soups are recommended. From a delicious spread served on baguettes, to warming soups and great salads, find a recipe to suit your palate below:
---
Second Course: Main
Of course, you can't forgo classic poultry dishes like roast turkey or chicken for Christmas – even in France! Typically served with side dishes such as gratin dauphinois and vichy carrots, these recipes are great crowd pleasers:
---
Third Course: Cheese
After a lovely hearty meal, cheese is a must! With thousands of French cheeses to choose from, curating the perfect French cheeseboard can seem like an impossible task. Luckily for you, we have the ideal recommendation: the ultimate cheeseboard to serve at Christmas. Better yet why not turn it into a cheeseboard game, and see how knowledgeable you and your guests are on French cheese?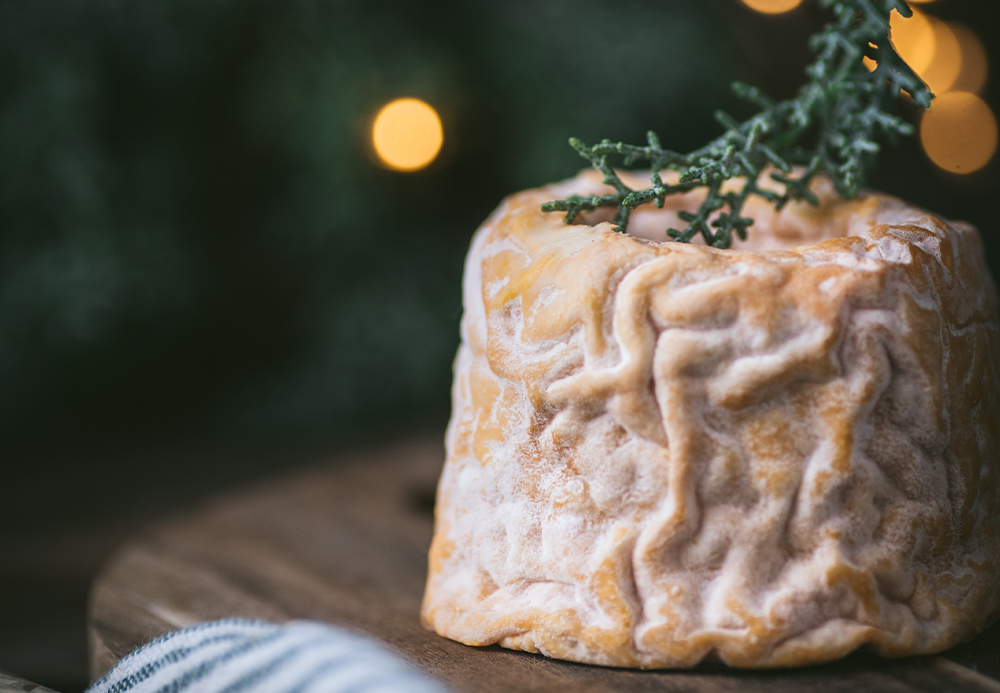 ---
Fourth Course: Dessert
The most traditional Christmas dessert has got to be the classic Christmas log, also known as Bûche De Noël. Choose from either the indulgent triple chocolate or boozy log from below, or even refer to this article for simple alternative treats instead.
---
Final Course: Cookies and Treats
The sit-down banquet has now concluded, which means it is time to revel in the after-meal glow and enjoy time in each other's company. Whether you are opening presents, playing Christmas games, or dancing the night away, ensure that treats are available on the table for guests to nibble on throughout the evening!