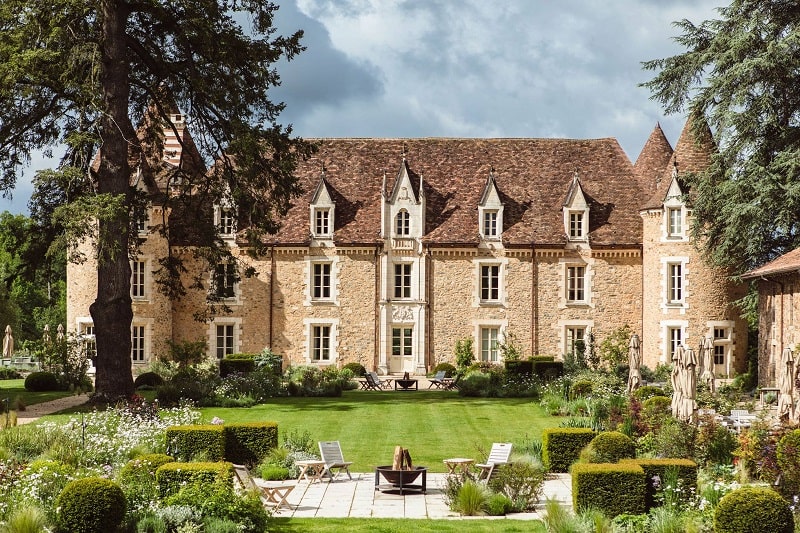 If you're anything like us, you've got your next trip to France all planned, from where you want to stay to wine estates you want to visit to those must-see museums and historic sites.
If the beautiful Charente département in the southwest is on your hit-list, be sure to head to Massignac for a truly gourmet experience at Domaine des Etangs.
Set over 1,000 hectares of protected nature-filled countryside comprising forest, grassland and lakes, this former private home is now a rather fabulous hotel, with an on-site art exhibition space, spa and outdoor and indoor swimming pools, and – napkins at the ready − a Michelin-star restaurant.
Helmed by chef Geraud Dupuis, who joined the restaurant in June 2020, Dyades serves seasonal food which changes daily and is sourced from the rich terroir of the Limousin region. The crayfish come from the Moulde river, which winds through the 1,000 hectares of woodland and ponds at the Domaine; the fruit comes from the farm, the vegetables from the kitchen garden. Signature dishes include regional Charente specialities such as beef from the Limousin cattle and the famous black chicken of Barbezieux. Dupuis', whose culinary style showcases vegetables and fruits, began his career at the Michelin-starred Domaine de Clairefontaine and has since worked for such renowned chefs as Pierre Maillet, Édouard Loubet, Stéphane Buron and Marguerite Bise. Before taking over at Dyades, he was sous-chef at the Michelin-starred Gravetye Manor restaurant in Sussex, England.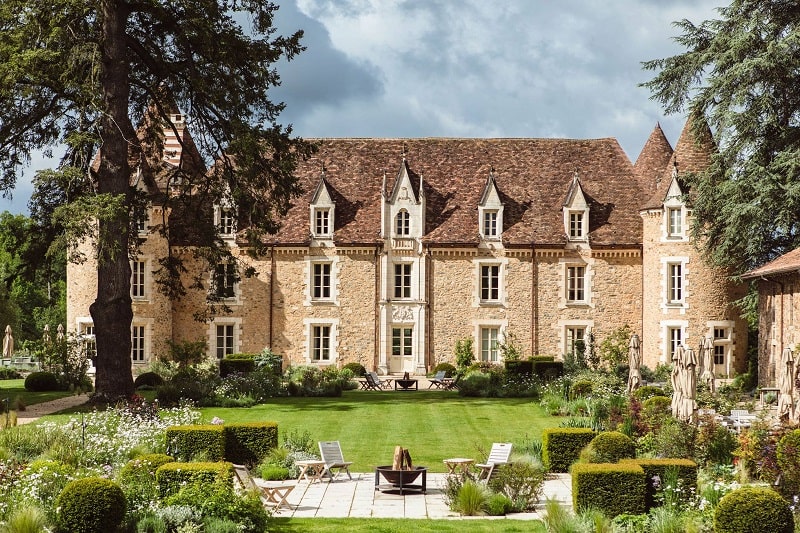 Dining at Domaine des Etangs isn't confined to the Michelin-starred restaurant experience, though. Guests can also indulge in private picnics in the attic of the château or al fresco by the lake or in the surrounding forest, complete with blankets, scattered lanterns and a fire pit. The team will put a picnic feast together for guests based on whatever ingredients are available that day.
Or if you want to stay in a farmhouse cottage, you can choose to have the chef come and cook for you chez vous. Fancy whipping up your own supper? Leave a shopping list for the staff who will source all your ingredients from local producers and unpack it for you in kitchen so all you need to do is get chopping and sizzling.. Other foodie experiences at the property include foraging for mushrooms in the forest, garden tours with the resident groundskeeper, exploring the on-site vegetable garden and tasting local wines and cognacs.
Now that's certainly worth putting on your itinerary! For more information click here.