Easter is a major religious festival in France, and like many other festivals, it is celebrated with plenty of delicious food. From roasted lamb to chocolate eggs, there are many traditional Easter dishes and treats that are enjoyed throughout the country. Here are some of the most popular Easter traditions for foodies in France.
The Easter Meal
In France, Easter Sunday is typically celebrated with a large family meal. The meal often includes several courses, with a main course of roasted lamb being a traditional Easter dish. The lamb is typically seasoned with garlic, rosemary, and other herbs, and is served with sides like asparagus, artichokes, and potatoes.
Related recipes:
Main course
Side dishes
Easter Desserts
There are also several traditional Easter desserts in France. One of the most popular is the "gâteau de Pâques," a chocolate sponge cake that is often decorated with Easter-themed decorations like chocolate eggs and bunnies. Another popular Easter dessert is a sweet brioche bread known as "pain de Pâques".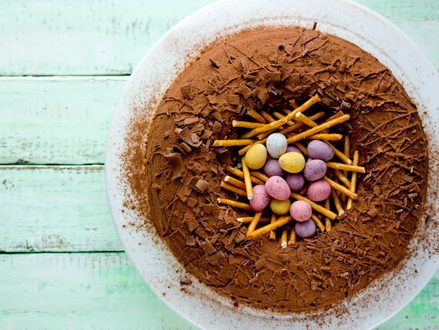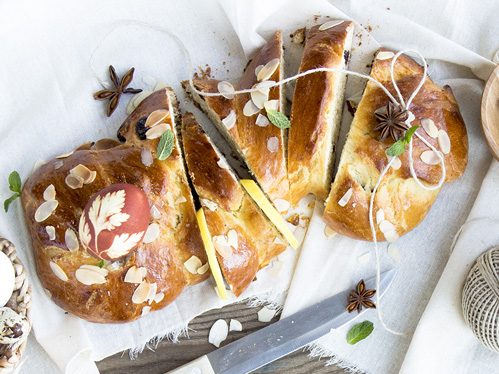 Chocolate Eggs and Sculptures
You can't forget chocolate when it comes to celebrating Easter, even in France. Chocolatiers throughout the country create elaborate chocolate sculptures and eggs that are sold in pastry shops and supermarkets in the weeks leading up to Easter. These eggs and sculptures are often handcrafted and can be very expensive, but they are also works of art that are admired and appreciated by many. If you're in Paris, you can find "The Best Easter Chocolate in Paris 2023" to help guide you to the top chocolatiers and Easter-themed chocolates to try.
The Giant Omelette Festival
One of the most unique Easter traditions in France is the Giant Omelette festival, which takes place in the town of Bessières in the Occitanie region. During this festival, thousands of eggs are cracked and beaten together in a giant pan to make an enormous omelette that can feed up to 1,000 people. The festival is a celebration of the egg and is said to have originated from a legend about Napoleon Bonaparte, who supposedly stopped in Bessières one night and asked for an omelette to be made for his troops.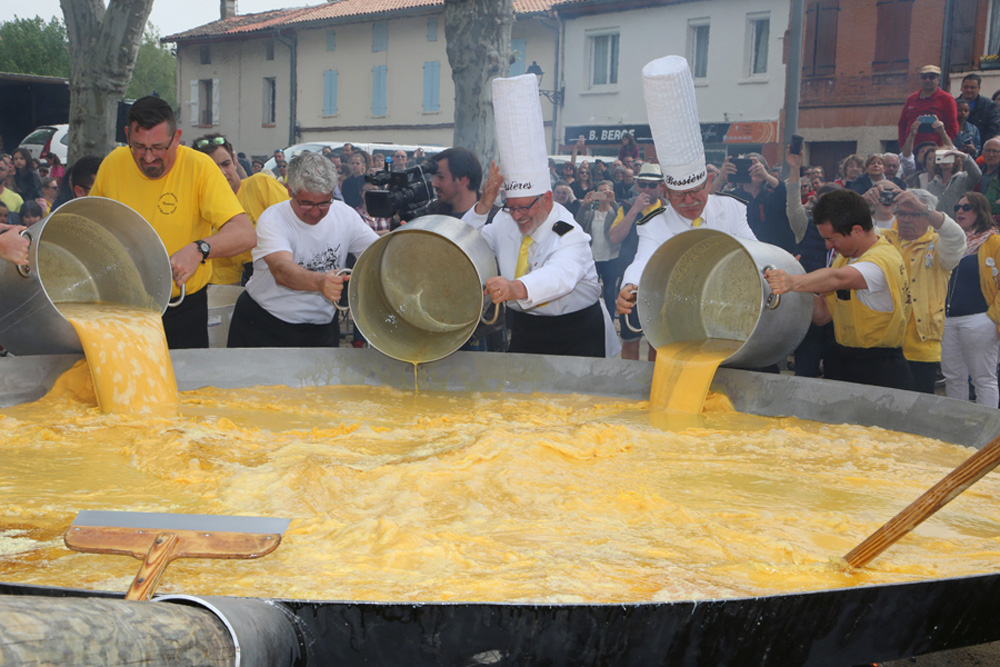 ---
Check out our Easter brunch ideas for foodie inspiration this Easter and learn more about other Easter traditions in France. Joyeuses Pâques!