Paris is one of the most affordable places in the world to dine out in Michelin splendour, according to a new report.
Research by John Lewis Finance into the top cities around the world for Michelin dining on a budget (where diners can get a full meal for less than €35 on average) revealed the joint winners to be Copenhagen and Paris, each with 14 budget-friendly restaurants listed in the famous guide to gourmet dining. Prague came in at number three with 13 restaurants.
As a travel money provider, John Lewis Finance analysed 16,000 restaurants listed within the Michelin Guide to help holiday budgets go further.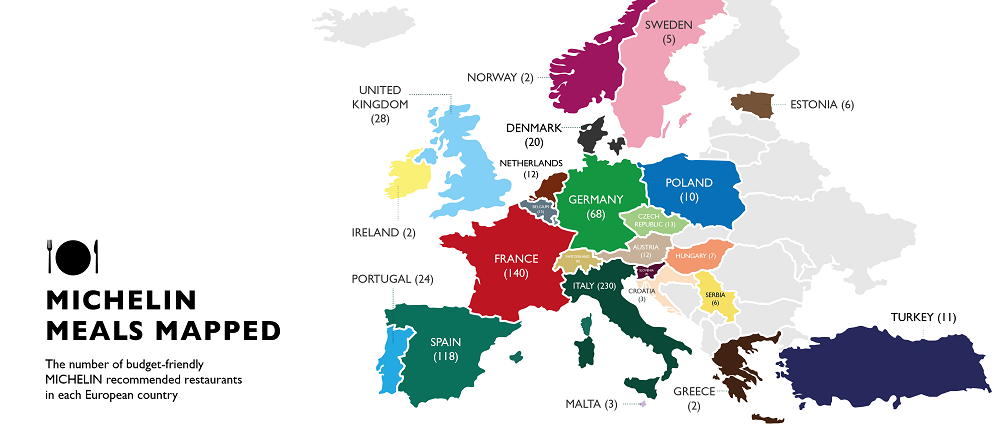 Famed for its Nouvelle Cuisine, traditional cooking, and being the training ground of some of the world's most revered chefs, Paris has a reputation as the epicentre of gastronomy. However, with many restaurants featuring within the research, the findings show that fine dining doesn't have to cost the earth.
Matt Richardson, of John Lewis Finance, said: "Exploring different cultures and cuisines is one of the most appealing aspects of travel, and it's hugely positive to see that so many acclaimed restaurants have a budget-friendly price-point.
"Our research tells us that some of Europe's finest restaurants listed in the Michelin Guide are cash-only, so we encourage all holiday makers to ensure that they don't miss out on a fabulous dining experience by always carrying some local currency."
Top 10 European cities for budget-friendly Michelin dining
Paris (14 restaurants)
Copenhagen (14)
Prague (13)
Lyon (10)
Naples (9)
Vienna (8)
Milan (6)
Warsaw (6)
Belgrade (6)
Florence (5)
The top country overall for Michelin dining on a budget was Italy, with France taking second place. The Hexagon boasts 140 affordable Michelin addresses (compared to Italy's 230). Spain followed in third place with 118, Germany was fourth with 68 and the UK was fifth with 28 restaurants.
Five affordable Michelin-approved restaurants in Paris
45 avenue Ledru-Rollin, Paris, 75012
Style: Traditional
Michelin says: "Regulars come in droves to this discreet restaurant, which is reminiscent of the good old bistros of times past. In a lively atmosphere, shoulder – to – shoulder with other diners, you will enjoy fine traditional fare (homemade terrine, coq au vin) and game in season, such as wild boar, jugged hare and of course doe ('biche' in French), as the name suggests!"
View this post on Instagram
13 rue de la Pierre-Levée, Paris, 75011
Style: Modern
Michelin says: "Siamsa, a strange name that conjures up the kingdom of Siam and Thai cooking, but where you will in fact taste good, updated Gallic cuisine, made with fresh, balanced ingredients (ceviche of sea bream with raspberries and crunchy vegetables; smoked pork belly, apricots, chili, etc. ). Siamsa is actually Gaelic and means to "entertain" in a passing nod to one of the partners (Simon Cuddy). A great neighbourhood bistro. The lunch menu is a steal!"
View this post on Instagram
13 rue Philibert-Lucot, Paris, 75013
Style: Vietnamese
Michelin says: "In a quiet street in the Asian quarter, this small Vietnamese restaurant stands out from the crowd. All credit to the chef, Mr Te, who arrived in France in 1968 and is a magnificent ambassador for Vietnamese cuisine. Dumplings, crispy chicken with fresh ginger, bo bun and phô soups: everything is full of flavour."
23 rue Eugène-Carrière, Paris, 75018
Style: Greek
Michelin says: "Mikaela, a young chef of Greek origin, has turned her focus to the cuisine of her childhood, after cutting her teeth in some prestigious establishments. Here, she proposes strikingly fresh mezze with bold touches. The feta, olives, capers, charcuterie, cheeses and olive oil have all come straight from Greece. Enjoy in the exceedingly warm and friendly setting."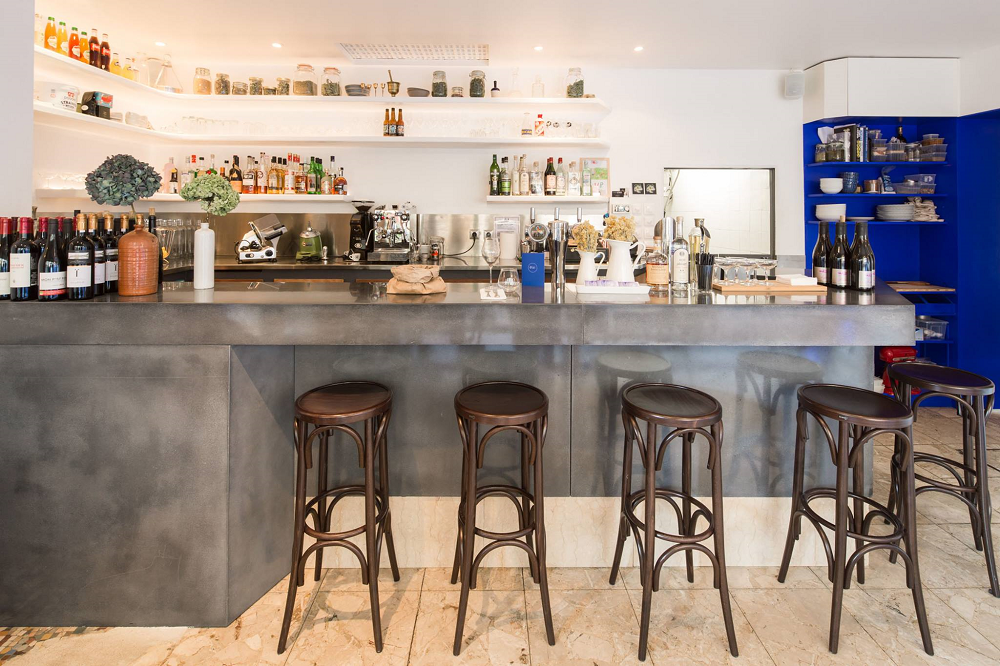 58 rue de la Réunion, Paris, 75020
Style: Modern
Michelin says: "You will adore this vintage interior with antique tables, wooden chairs, old tiles and an open kitchen. As for the food, the chef sends out fresh, effective and flavoursome fare – from the first to the last bite. The lunchtime menu is a steal." 
---
Latest Posts: