Happy January everyone! With the new year comes the classic new year's resolutions. Eating healthier is one of the top 2023 new year's resolutions, alongside losing weight and saving more money.
Well, at Taste of France, we are here to provide the answer that can help with all of the above: meal planning.
Most of us lead a pretty busy life. Between work, family, relationships and generally living, it can be quite tough to eat healthily whilst cutting down on cost (especially in the current economic climate).
Meal planning can help with that.
---
Related articles:
---
Planning your meals in advance can help you avoid those last minute ready meals and temptation to snack. Plus, if you prepare in advance with a list of ingredients you need throughout the week, it can stop you from making random and unnecessary purchases and save you a lot of money which you can spend on the things that you actually want.
So here are some healthy French weekday dinner ideas to inspire you for the week ahead.
Shopping list:
(please note: the shopping list is in accordance to the serving stated in the recipes.)
Protein
1 pack of sausages (can be meat free)
3 tins cannelloni beans
1 tin borlotti beans (or other type if preferred)
6 salmon fillets (or 2 tofu blocks cut into 6)
150g soft goat's cheese (or vegan alternative)
Salad & vegetables
4 yellow/white onions
3 carrots
3 leeks
4 eggplants/aubergine
2 celery stalks
6 large tomatoes
100g button mushrooms
100g mushrooms
80g watercress
150g spinach
350g raw beetroot
2 lemons
3 shallots
1 packet of prepared Mediterranean vegetables (400g) or a mix of fresh vegetables (you can use any leftover ingredients from above, or feel free to add an extra of each vegetables from the list)
Herbs & spices
2 whole garlics
Herb de provence
Basil (fresh or dried)
Bay leaves
Thyme (dried)
Cloves
Caraway seeds
Dill (fresh or dried)
Other:
A bottle of white wine (75ml for cooking the rest for drinking)
Vegetable stocks
Olive Oil
Sea salt
Balsamic vinegar
175g basmati/wild rice
Black pepper
Fruity conserve
If making pastry dough from scratch:
300g plain flour
150g salted butter/vegan alternative)
If not making pastry dough from scratch:
1 pre-made shortcrust pastry dough
Monday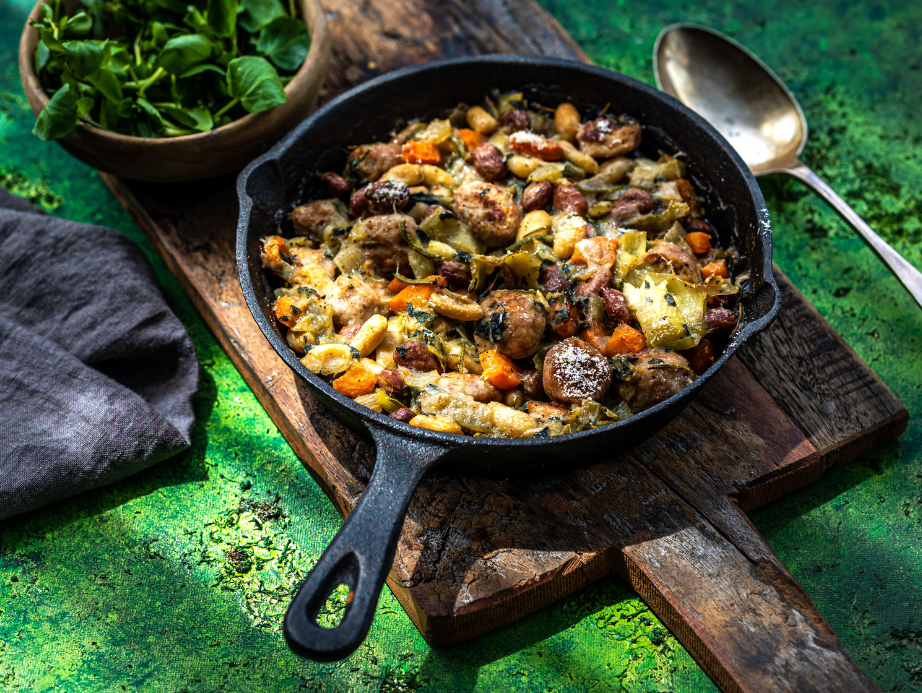 Serves: 6
Substitute sausages with meat free alternatives if participating in veganuary.
Tuesday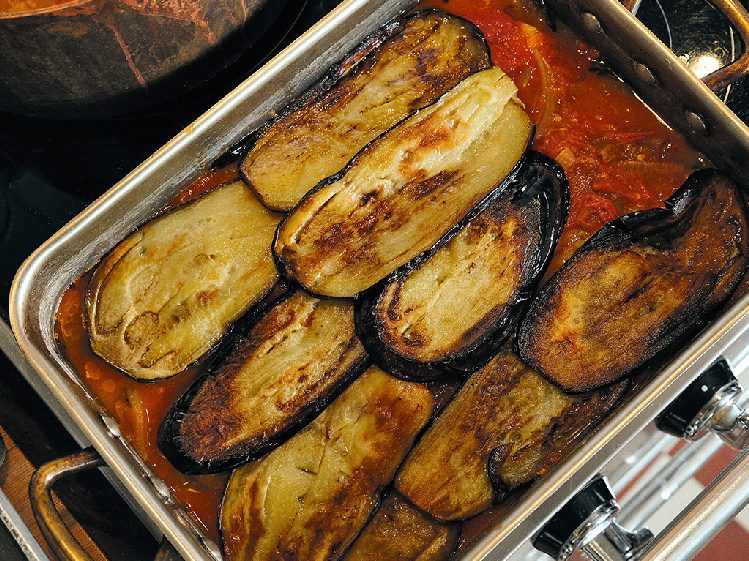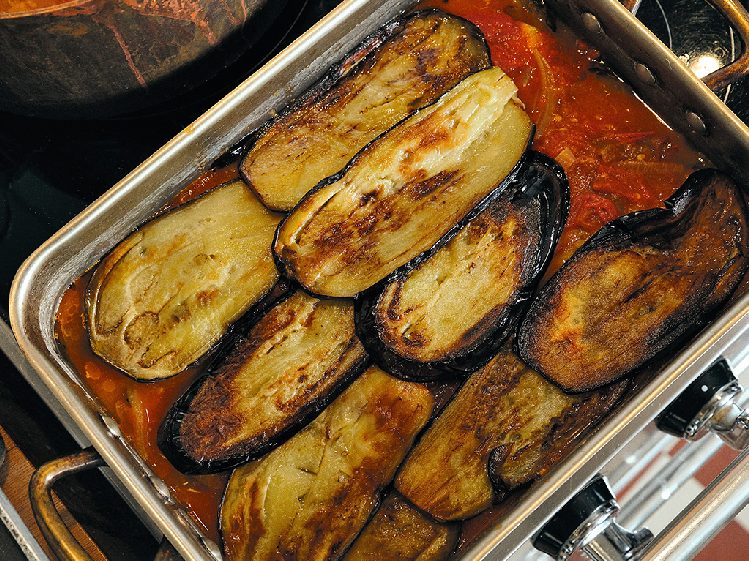 Serves: 6
Wednesday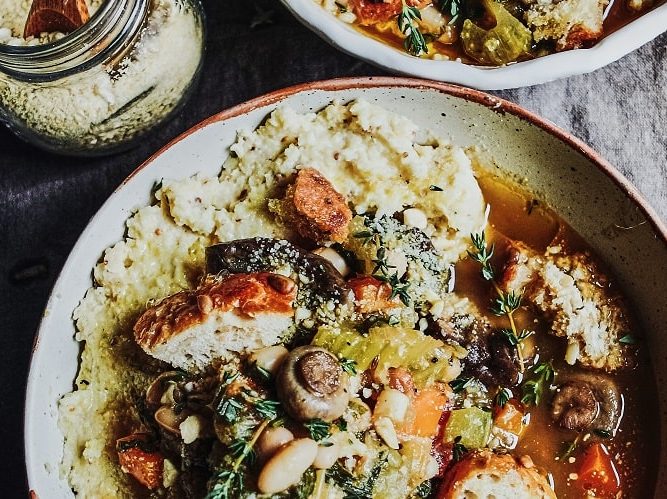 Serves: 4-6
Thursday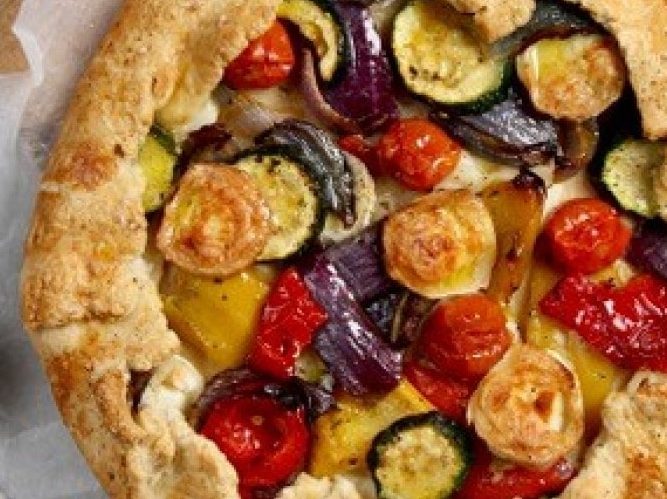 Makes: 1 pie
Use any leftover vegetables from the recipes above, or feel free to add an extra of each vegetables in the list for this. Great vegetables to use include: aubergine/eggplant, tomatoes, peppers and courgette/zucchini.
Friday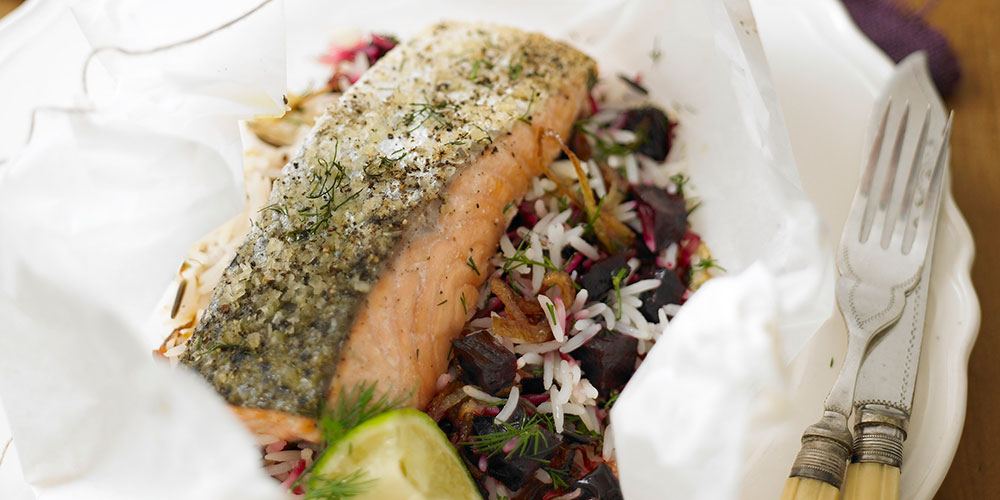 Serves: 6
Substitute salmon with 2 blocks of tofu cut into chunks for veganuary. Feel free to marinate the tofu as you please.
---
---