Although we love the long, warm days of summer, there's a lot to be said for those cool, crisp autumn days as the leaves begin to turn golden and fires are lit once more. So if you're curled up hearthside and looking for something delicious to sip on, allow us to recommend these two beautiful Pinot Noirs from France. Santé!
Edouard Delaunay Septembre Pinot Noir 2020
This fresh, elegant and contemporary Pinot Noir is made by fifth generation Burgundian winemaker Laurent Delaunay, the great grandson of Édouard Delaunay, who founded the estate in 1893. More than 30% of the mostly handpicked grapes comes from the Côte de Beaune and Côte de Nuits to lend structure and complexity to the blend with half being aged in oak barrels. The rest are from Saône- et-Loire and the Couchois area (northwestern Côte Chalonnaise), which are sought after for their freshness, and aged in stainless steel tanks. Bursting with fresh aromas of raspberry and redcurrant followed by a hint of smoke hint, in the mouth the wine is fresh and velvety with flavours of morello cherry and rhubarb. It would be perfect with a pan-fried duck breast and wild mushrooms.
Available in the UK from Majestic at £15.99 mix six or £17.99 per bottle.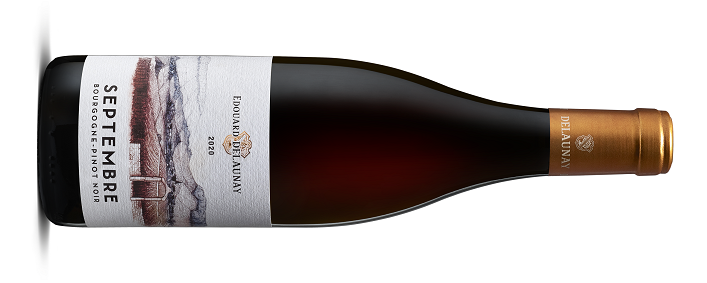 La Belle Angèle Pinot Noir 2021, Vin de France
An approachable, fruit-forward Pinot Noir made from expertly selected grapes in different areas in the Languedoc region – the plains of the Hérault not far from the sea, between Béziers and Valras-Plage, and also from the Minervois. Aged in vats for six to eight months before bottling, the wine is subtle and soft with delicate tannins. Juicy flavours of ripe red cherries and mixed red berries mingle with herbs and spices from the region's garrigue vegetation. With the perfect balance of rich flavour and freshness, this would be delicious with a roast chicken.
Available in the UK from Majestic at £8.99 mix six or £9.99 per bottle.

---
Latest Posts: