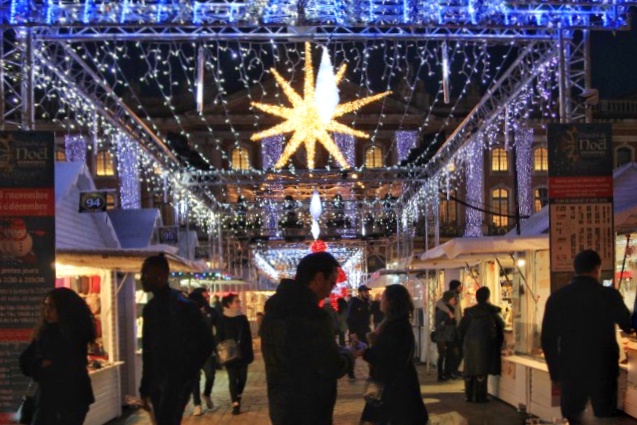 New festive food walking tour will add to the festivities
Christmas shopping – you either love it or hate it! Wherever you stand, though, the allure of a French Christmas market is hard to resist.
For the 20th year running, Toulouse Christmas Market, bedecked with twinkling lights, gourmet stands and a thoroughly festive feel, is sure to delight even the most reluctant shopper.
And, new for this year, visitors can explore the city and markets on a new festive food walking tour with Taste of Toulouse.
The market, which opens on December 1st and runs until Boxing Day, boasts chalet-style stalls jam-packed with original gift ideas to choose from and winter warmers to sample. Shoppers who are on the look-out for the perfect gift for their loved ones can converse with the local artisans about their hand-crafted products, whether it's toys, pottery, jewellery, candles, clothing or leather goods, and regional specialities including foie gras, preserves and baked goods.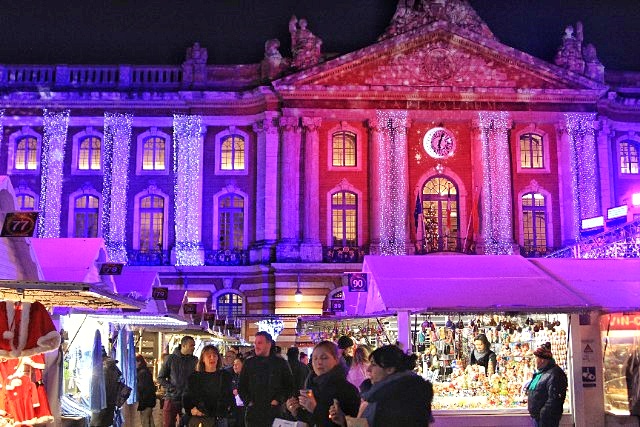 After making their way around the delightful, quaint stalls, there's no better way for visitors to refuel than with a glass of vin chaud, French tapas or a warm, hearty bowl of cassoulet, a regional speciality comprising duck, pork, haricot beans and that all-important Toulouse sausage in a delicious sauce.
Elsewhere, visitors can admire the nativity scenes in the cathedrals and churches, marvel at the twinkling lights that line the streets and await the arrive of Père Noel.
To make the most of the Toulouse over the festive period and its Christmas markets, American ex-pat Jessica Hammer has introduced a new walking tour, Sweets of the Season: Christmas tour. On this two-hour tour, visitors will meet talented artisan chocolatiers and sweet makers, sampling food and drink en route, before ending at the Christmas market for a hot drink and photos against a backdrop of twinkling Christmas lights.
And if you're in Toulouse on Saturday, November 30th, set a reminder for 6pm when the Christmas lights will be officially switched on by the mayor, followed by a circus-themed parade which will work its way through the cobbled streets of the city, as well as a host of other entertainment.
Return flights from London are available for as little as £20 in November and December. Or if you prefer sustainable travel, for the first time, the markets are accessible with a new direct train service from Paris Montparnasse to Toulouse Matabiau with Ouigo. One-way tickets are available from as little as €19 so, combined with the Eurostar to Paris, it offers an affordable and environmentally-friendly way to get through that Christmas shopping list!
For more information on Toulouse visit the link here.