France has won the Bocuse d'Or, the culinary equivalent of the Olympic Games.
Davy Tissot's team cooked their way to victory in the finals of the world-famous chef championships, which took place over 48 hours in Lyon. Silver went to Denmark's Ronni Mortensen, while Norway's Christian Andre Pettersen took the bronze.
Chefs from 21 countries put their skills to the test in the most exacting of all culinary competitions, which was founded by legendary chef Paul Bocuse in 1987. Competition president Jérôme Bocuse said: "Whatever the result, it's a big accomplishment just to be here."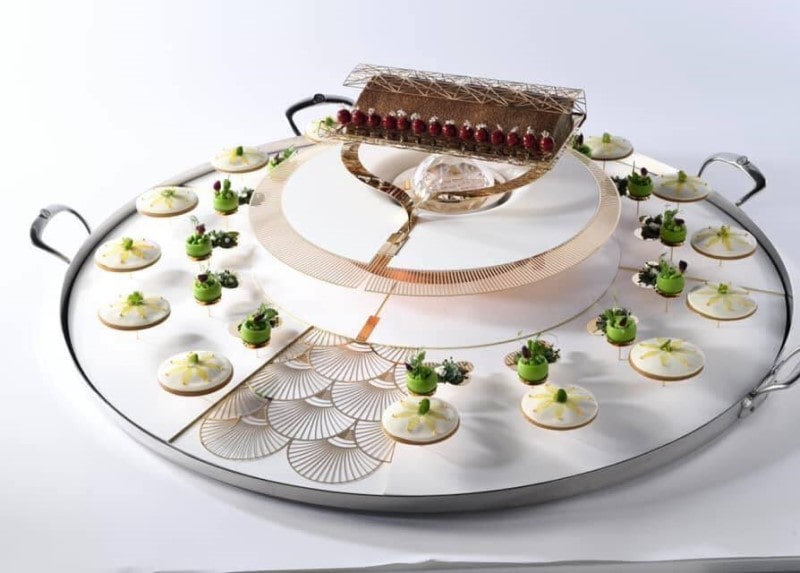 Davy Tissot began his training with Meilleur Ouvrier de France Jean-Paul Pignol and Jacques Maximim before joining restaurant Paul Bocuse, followed La Rotonde with Philippe Gavreau. In 2004, he himself was awarded the prestigious Meilleur Ouvrier de France and he joined Les Terrasses at La Villa Florentine where he obtained a Michelin star. In 2016, took the helm at Saisons, just outside Lyon, and obtained another Michelin star.
Tissot's win is the culmination of two years' hard work and, inspired by his podium mates, he says he'd like to move north. "France has the most beautiful cuisine in the world but maybe I'd like to work in Denmark or Norway," he said.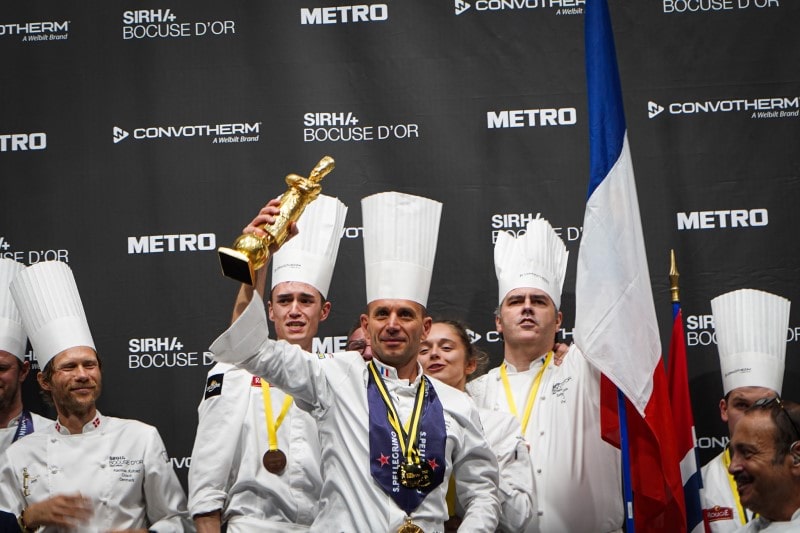 The 2021 edition of the competition, which takes place every two years, featured a takeaway section to reflect the impact of Covid-19 on the restaurant industry, and a theme of cherry tomatoes, which saw the winning French team serve up a tomato stuffed with shrimp with a jus made from shrimp heads and tomato, and for pudding, a 'purple plum' tomato candy with a fermented and fruity tomato, oil from the leaves and variegated flowers and purple oxalis.
It is eight years since France last won the Bocuse d'Or, when Thibaut Ruggeri took the 2013 title.
On hearing the news of Tissot's win, President Emmanuel Macron tweeted "un grand bravo" and said: "You are an inspiration to young people, you are the pride of an entire sector, of an entire country."