A new culinary competition will set the sweet-toothed among us buzzing with anticipation as Lyon prepares to host the first world praline contest.
Home to the famous pink praline, which according to legend inspired by the roses of the Rhône, the city will welcome professionals and amateurs to the Mondial de la praline in 2022. The contest, which will take place every two years, will see chefs rewarded for the best for praline tart, praline brioche and original praline-inspired creation.
Registration opens in January, before a  pre-selection  in the  spring with the final taking place in Lyon in October 2022, where a jury of industry professionals will select the first six world praline champions.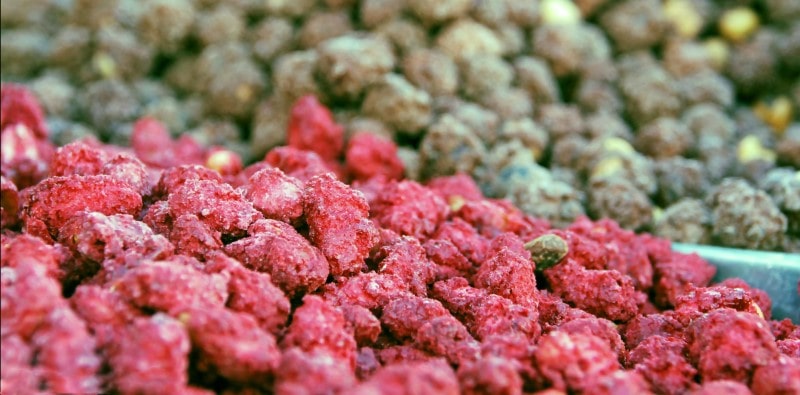 And if you happen to be in Lyon, be sure to taste its famous sweet treat for yourself: the city's bouchons will usually serve tarte aux pralines on their dessert menus; but look out also for the brioche aux pralines, popularised by Auguste Pralus in 1955, who called it the 'Praluline', although you will also see it called a brioche de Saint-Genix. Whatever name it goes by, it's delicious!
Follow all the developments in the first global praline competition on Facebook.
DID YOU KNOW?
There are actually three types of praline. French pralines are roasted almonds candied in coarse sugar; Belgian pralines are chocolates filled with a creamed centre; American pralines, which come originally from Louisiana, are based on the French recipe but use pecans instead of almonds.