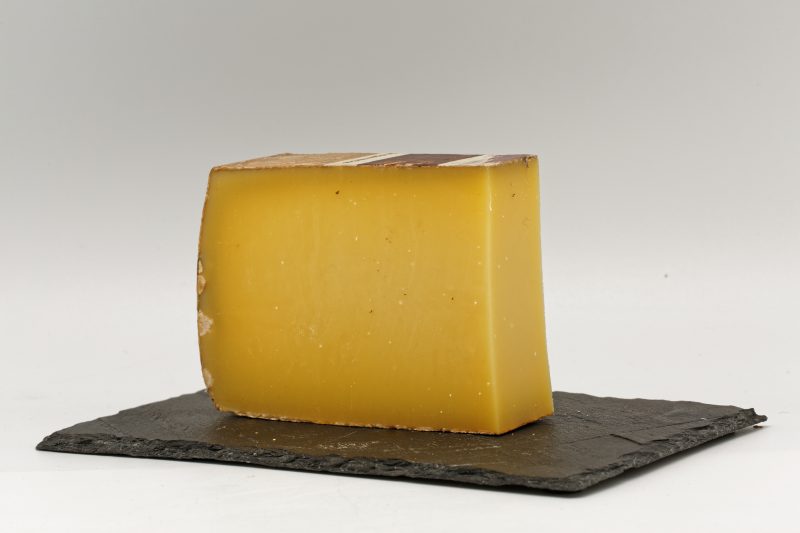 Produced for over 1,000 years in the Jura mountains, this versatile cheese undergoes a lot of TLC on its way to your table. Gill Harris indulges in a slice of history
Sliced, cubed or grated, baked, melted or straight from the fridge when nobody's looking… there are countless ways to enjoy the eminently versatile Comté.
But have you ever stopped to wonder about its journey from pasture to cheeseboard? Nope, me neither… but it turns out there's more to this moreish morsel than meets the mouth…
It has been crafted by the villagers of the Jura Massif for more than 10 centuries and today, this mountainous region in Eastern France is home to around 3,000 family farms dedicated to producing the highest quality of raw milk needed to create Comté. To this day, Comté's methods of production are still based on the original co-operative approach (owned by farmers) and artisan traditions that it was founded on a millennium ago. Little wonder it was awarded AOP status in 1996.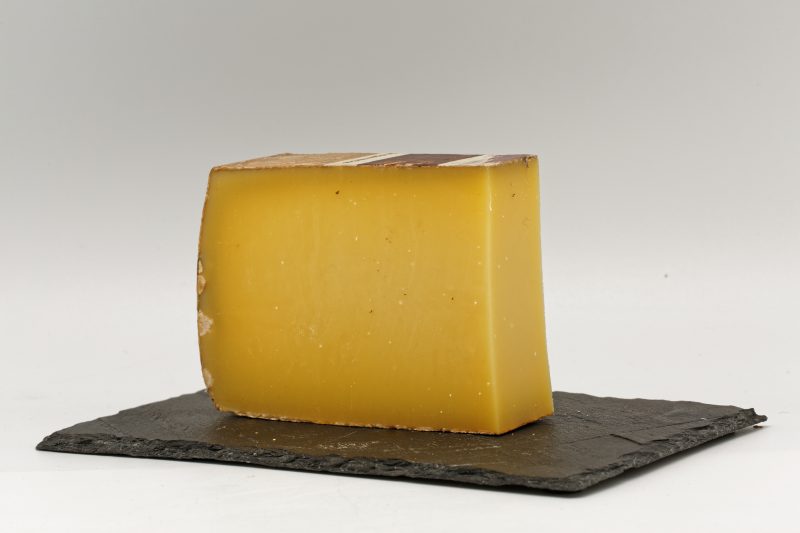 Montbéliarde and French Simmental are the only cows allowed for the production of Comté milk. And the strict rules don't stop there: they must only be fed with natural feed and have at least 2.5 acres of grazing pasture.
The cows eat grass and a wide range of plants and flowers out on the pasture in the summer, and feast on locally harvested hay in the winter, producing high-quality milk and giving Comté its special taste, scent, colour and texture.
Every single day, the milk is brought in from a collection of farms in each local area and transformed into large 40kg wheels of Comté cheese by small village dairies, known as fruitières, of which there are about 150.
The cheese wheels are then pre-ripened for a few weeks before moving to one of the 13 maturing cellars. Here the affineurs look after them for between four and 24 months, regularly turning, salting and rubbing each one with brine solution. It is down to their experience and expertise to decide when the cheese is ready for consumption.
Each wheel is unique: one might have a firmer texture with a nuttier taste and another might be smoother with a more floral flavour. It all depends on a number of factors, such as the altitude the cows were grazing at, the time of year and the skills of the affineur during ageing.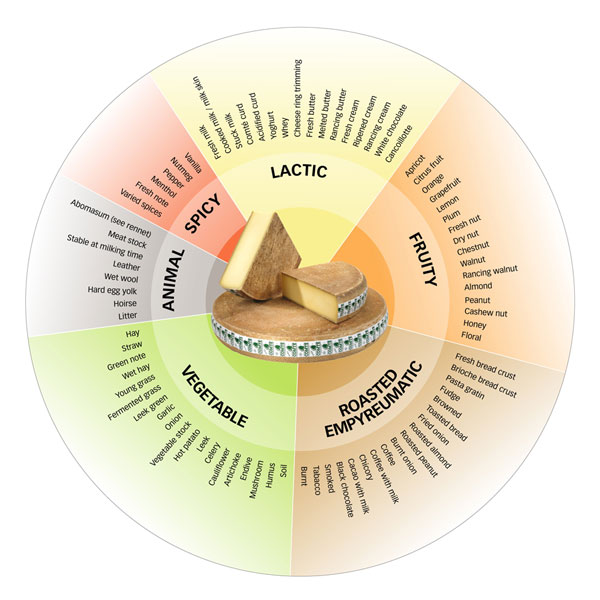 Experts have identified 83 natural flavours in Comté and a flavour wheel has been created to help you spot them: cashew nut, coffee with milk, hard egg yolk, menthol… the list is varied and often surprising. Settle down with a slice and compare notes here!
Because of this range of flavours and because it melts easily, Comté can be added to all sorts of mouth-watering recipes and not just saved for the cheeseboard. It is also one of the few cheeses that pairs well with a wide range of red and white wines. Cut yourself a slice and raise a glass to the good folk of the Jura-Massif.
Find out more at www.comtecheese.co.uk.