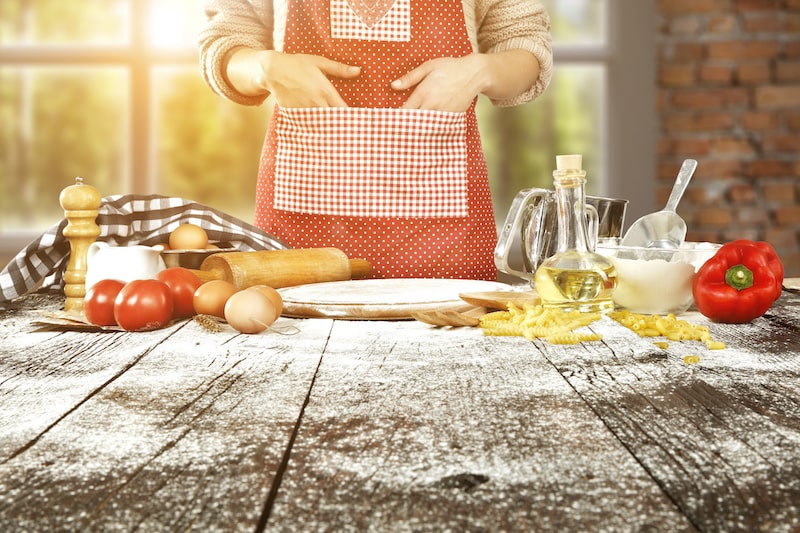 With uncertain times ahead thanks to the Covid-19 pandemic, many of us are concerned about feeding our families in the months to come… here are some nutritious French recipes you can make to stock up your freezer
Nobody knows how long the Coronavirus lockdown is going to last so keeping the freezer well stocked with pre-prepared meals is a good idea. Not only will you have delicious dinners to look forward to you, but you will be making sure you're eating as healthily as possible too, which is important in these difficult times!
If you're confined to your home, turn off Netflix, stop googling Coronavirus symptoms and hit the kitchen − now is the perfect time to indulge in a bit of cooking. It will stop you from getting bored and will get you set up nicely for whatever lies ahead. After all, if you do get sick, you might not have the energy to cook, and keeping your strength up with nutritious, homecooked meals will be more important than ever. Just remember to make sure your meals are thoroughly defrosted and reheated all the way through before tucking in!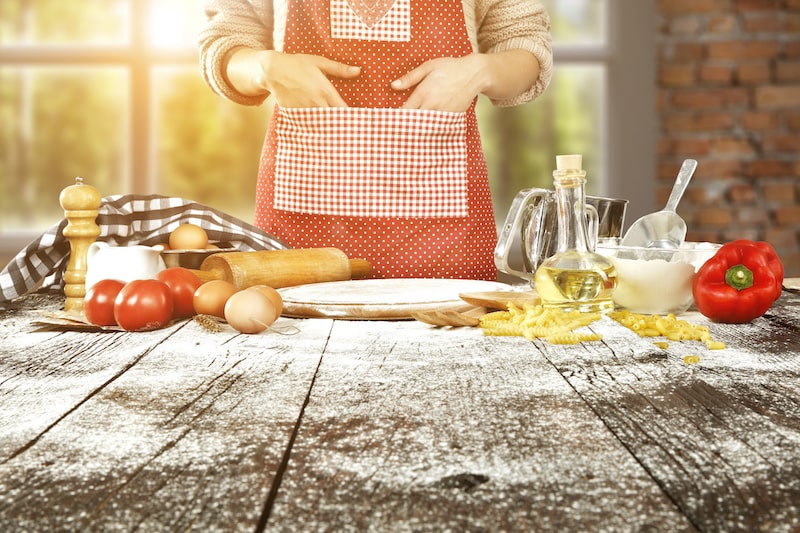 GREAT FRENCH RECIPES TO STOCK THE FREEZER WITH
Morteau sausage tagine with dried fruit
This spicy, North African-style stew is perfect for freezing – make loads as you'll want to keep coming back for more! It goes well with rice, or if you don't feel up to even that, just cut yourself a slice of bread and dip in.
Okay, it's true – pastry is at its best when served freshly made. However, we reckon it's still pretty tasty from the freezer as well! You could either make a large pie, as indicated in the recipe, or you could make a selection of smaller ones to defrost and warm through in the oven as and when you fancy one.
Pork belly and sausage cassoulet
Cassoulet is a French classic – and it freezes well, meaning you can make plenty, divide it into portions and pop it in your freezer until you're ready to eat it. And the other great thing about it is that it's a very forgiving recipe – if you don't have any pork, you can substitute duck, for instance; and you can use any sausages you can laid your hands on.
Succulent Poulet Rôti à l'Orange et aux Olives Noires 
This fragrant, moreish dish of chicken flavoured with oranges and black olives will present you with one problem: it's so heavenly, you'll want to scoff all of it as soon as it's cooked! But we recommend you resist and set aside some individual portions for the freezer. You'll thank us for it one day…
The French version of cottage pie, hachis Parmentier is a wholesome combination of minced beef, veggies and herbs, topped with the ultimate comfort food – mashed potato. No matter how fed up you feel, this one's a real heart-warmer! If you have room in your freezer, why not make two or three?
Packed with nutritional veggies and a lovely hint of warmth from the Espelette chilli powder, this chicken stew from the Basque country is a sure-fire winner and great for the freezer. If you can't find Espelette chilli powder, don't let that put you off – just use whatever chilli powder you have in the spice rack!
Nothing says 'get well soon' like a bowl of soup. Dig out your largest pan – make a whole vat of it if you can. Then portion it into freezer bags and reheat thoroughly in the microwave whenever you feel in need of a hug in a bowl. Extra bread for dipping is compulsory, of course.
Another classic French stew, nothing could be simpler – or tastier – than this French farmhouse stalwart. We know it's cheating (we won't tell if you don't!) but rather than let any veggies nearing their use-by date go to waste, pop whatever you have in the fridge into the stew. It may not please the purists, but it will still taste amazing and just think of all those extra nutrients.
French shallot, Toulouse sausage and borlotti bean stew
We love this recipe – not only is it super tasty, but it takes less than an hour to make! If you can't find any Toulouse sausages, any tasty, herb/garlic pork sausages will do. Or perhaps add in a variety of different sausages. It's a great way to see which ones you like best!
Here's one for the vegans out there – fragrant and earthy, you'll want to make plenty to save for later! We love it served with crusty bread and a salad of peppery leaves; but if you can't forego your fix of meat or fish, it also makes a great side dish.
Comté-stuffed pork, beef and fennel meatballs in a tomato sauce
This is great recipe to make in advance and pop in the freezer. You can either make the whole thing and freeze the meatballs in their sauce, or you can just make the sauce and defrost it to use with pasta. Delicious!
Again, you have a couple of clever options here. You could either make the quiche and freeze it whole, or cut it into portions and defrost one at a time for a handy lunch or supper. Alternatively, if you prefer your pastry freshly cooked, why not just make the pastry, pop it in the freezer and then it's ready for when you want to whip up a beautiful, warm quiche lorraine super quick.
We hope these suggestions keep you busy in the kitchen and well-stocked for any period of quarantine you may be facing. And if you fancy indulging your sweet tooth as well, check out our selection of dessert recipes. Bon appétit et bonne santé!