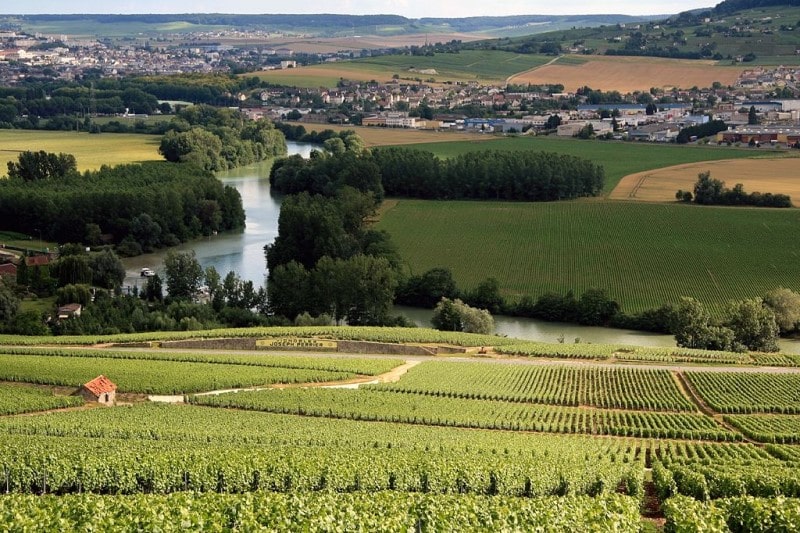 Champagne has to be the most famous wine region in the world, producing some of the most expensive bottles of bubbly you can pop open. But the wine growing region itself is actually tiny. Yvonne Halling reveals why…
Champagne-Ardenne, now part of the Grand Est super-region, is home to the champagne vineyards which produce some of the world's most recognisable names – Bollinger, Moët & Chandon, Veuve Clicquot, Piper-Heidsieck…
For such a wine behemoth, you may well be surprised that the vineyards of Champagne – which means 'flat field' in French – only measure 132 square miles, with the average plot (of which there are 280,000) measuring just under four square miles. Small but perfectly formed is the key to this precious elixir.
Much of the Champagne-Ardenne area is given to arable crops such as wheat and beets, with only the chalky slopes reserved for winegrowing. The chalk is fundamental to the production of wine in this northern area about 100 miles east of Paris, acting as a radiator: it absorbs heat during the day and releases it during the colder nights, keeping frosts at bay. It also helps keep the vines roots' free from rot, and it also provides a steady ambiance of 10 degrees underground in the cellars where the bottles are quietly ageing.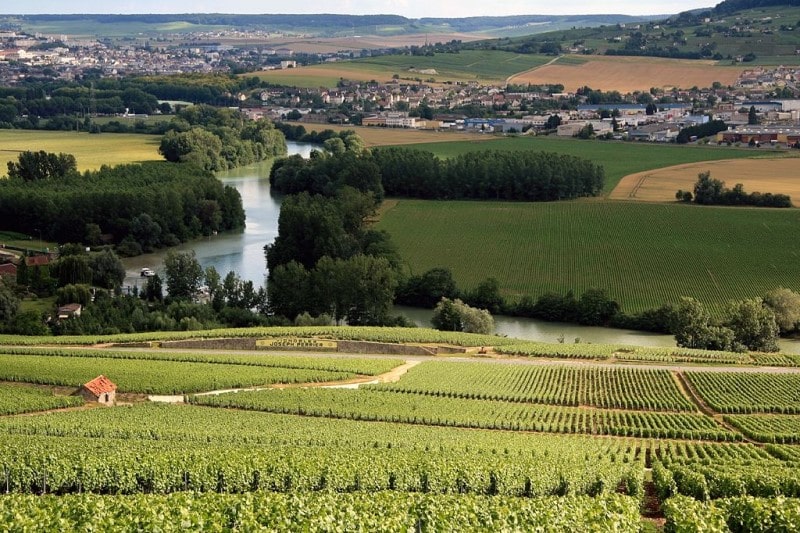 Champagne's size is all locked up with its history. Originally, the area was populated by peasant farmers whose main concern was to grow enough food to survive. Many of them only grew grapes as a last resort because the chalk wouldn't support the arable crops of the flatlands.
Then along came the entrepreneurial noblemen of the 16th and 17th centuries, who spied an opportunity to make some money from the growing popularity of bubbly. Life was tough for the farmers. They were exploited and mis-treated by the owners of the large champagne houses. They were growing the grapes mostly for them and not getting a fair price for their produce. On top of that there was a huge outbreak of phylloxera – a serious vine disease which swept and destroyed the crops late in the 19th century.
However, after some rioting on the part of the farmers, it all came to a head, and this led to better rules and regulations and a fairer deal for all concerned. In due course the official governing body, the CIVC (Comité Interprofessionnel du vin de Champagne), was set up. To this day, it keeps an eye on everything from how many grapes you can harvest to selling and registration of the vineyards and protecting the name "champagne".
In 1927, it was the CIVC who decreed that everyone who wanted to plant vines and grow grapes to be used in the making of champagne had to be registered. If you didn't register back then, there is no way you can do that, even today. There has been talk of extending the "appellation" but nothing has happened yet. Keep in mind that back in 1927 grape growing was not a very profitable business, and so many farmers at that time did not register, and so as you're driving around the region, perhaps following the Route Touristique de Champagne, you'll come across a field which is just lying fallow between two vineyards. Yep, that's unregistered land. And that is yet another reason why this piece of land in northern France where the world's most famous sparkling wine is grown remains so small and so very precious.
---
About the author
Yvonne Halling is owner of Les Molyneux, a luxury B&B in the heart of champagne country.