Bio-chemists launch crowdfunding campaign to bring first batch of vegan eggs to a shop near you
Two French bio-chemists have cracked the problem of cooking without eggs for vegans and those with allergies – thanks to their invention of vegan eggs.
Sheryline Thavisouk and Philippine Soulères first hatched their plan to create plant-based eggs in 2017 when they asked their vegan friends what they missed most – and the answer was, resoundingly, eggs.
Now they have launched Merveilloeufs and have begun a KissKissBankBank crowdfunding campaign to bring their prototype to fruition, whereby you can pre-order and support the production of the first batch for this young company, which will include research and development costs and the design of eco-friendly packaging. Sheryline and Philippine were aiming to raise €8,000 and have already smashed their target, with €15,540 pledged so far.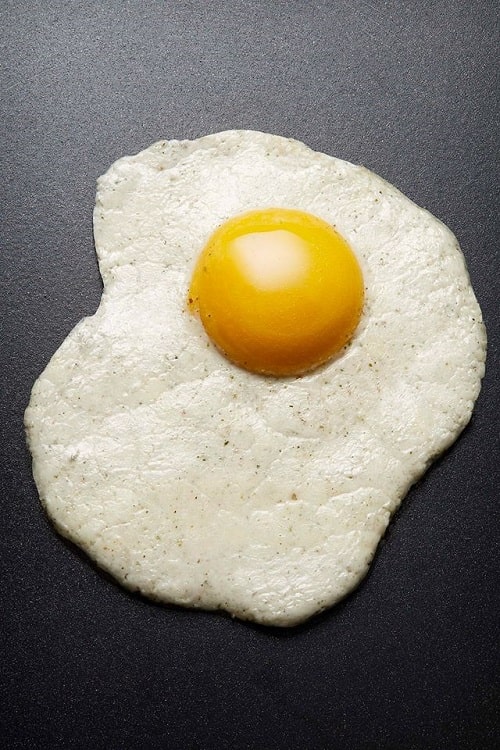 As well as being suitable for vegans, the egg alternative, made from vegetable and mineral ingredients, is ideal for anyone who is allergic to eggs. Pleasingly, they even look like the real thing, with a distinct yolk and white and an actual shell! You can use them as an ingredient in cake baking or serve them up scrambled or fried for breakfast.
You can help Sheryline and Philippine get cracking by supporting the crowdfunding campaign via their website.
Given that eggs are ubiquitous in French cuisine, from sweet to savoury, we're sure Merveilloeufs – a pun on the word merveilleux (marvellous) and oeufs (eggs) – have an egg-cellent future!