As we soak up the last of the warm summer days for another year, why not treat yourself to an elegant glass of white or summery rosé? Here are some of our favourite wines from France right now, perfect for whiling away those lazy hours in the sunshine with friends.
La Belle Angèle Sauvignon Blanc 2022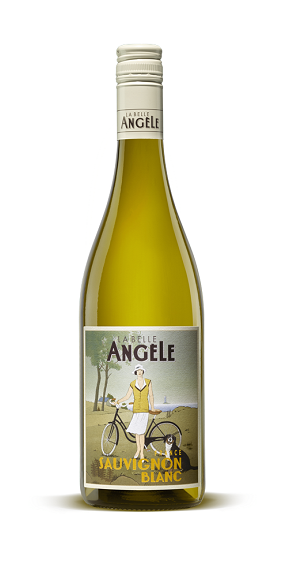 Those on the search for a classic French Sauvignon at an exceptional price, need look no further than this elegant example with an equally elegant label featuring 'La Belle Angèle' – a beautiful muse of the French Impressionists who was known for her charm, elegance and joie de vivre. Bottled under the Vin de France classification with Sauvignon Blanc grapes sourced from different sites, this is a crisp and refreshing wine full of typical old world Sauvignon characteristics such as citrus, apple and gooseberry. The wine's freshness is achieved by early morning harvesting of the grapes, while a month of lees ageing in vats ensures a satisfying mouthfeel. This fruit forward wine makes a perfect summer aperitif in the garden or will happily pair with seafood or even a creamy goats' cheese salad.
(£9.99 or £7.99 mix six from Majestic in the UK)
La Belle Angèle Rosé 2022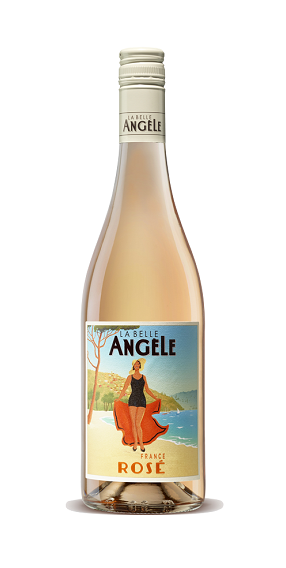 Perfectly pale pink in the bottle, La Belle Angèle is a Provence-style rosé bursting with summer flavours of peaches, raspberries and strawberries. Produced from a balanced blend of Grenache and Cinsault from the Gers and the Languedoc, this rosé is fresh and lively with delicate summery aromas. Its fruit forward style makes it an ideal match to a barbeque with refreshing summer salads or alongside light Asian cuisine like a prawn Pad Thai.
(£9.99 or £7.99 mix six from Majestic in the UK) 
Ormarine Villemarin 2022 

Made from 100% Piquepoul Blanc grapes grown on vineyards sloping down beside the curve of the Mediterranean Sea from Montpellier to Béziers, so close you can even taste a saline hint which is carried over the vines in the cooling marine breezes. Ormarine is the largest producer of Picpoul de Pinet and if you love crisp whites like Sauvignon Blanc then this firm favourite from their range is a must-try. It's vivacious and with a fresh minerality and full of white flower aromas and zesty lemon and grapefruit flavours. The classic match for Picpoul de Pinet is oysters but if the budget won't stretch it would also be delicious with good old fish and chips, sushi or even goats' cheese and crackers.
(£9.99 or £7.99 mix six from Majestic in the UK)
Abbotts & Delaunay Jardin Rosé 2022

This Grenache rosé (older bottles are labelled Les Fruits Sauvages rather than Jardin Rosé but the wine is the same!) from boutique Languedoc producer, Abbotts & Delaunay, is a fruit forward, easy drinking and elegant wine made from grapes which come from two terroirs - the Hérault plain which lends richness and roundness, and the Aude area which gives character and freshness. 
Solely owned by 5th generation Burgundian wine producer, Laurent Delaunay, this winery has become synonymous with distinctive, high-quality wines made with passion. With charming aromas of wild strawberry and raspberry, enhanced by refreshing mineral notes, this is a rosé with an appealing richness and an abundance of juicy-fruit flavour which makes it an ideal match for Asian flavours like a salmon stir fry or a grilled chicken salad. 
(£9.99 bottle or mix six £8.99 from Majestic in the UK)
Abbotts & Delaunay Les Fleurs Sauvages Viognier 2022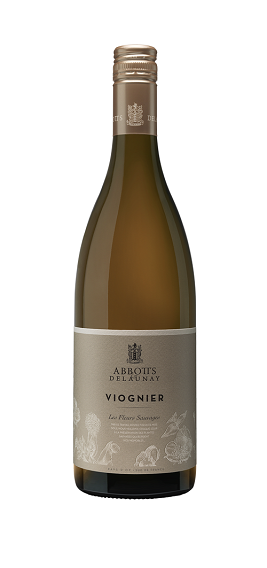 This single varietal Viognier is made from grapes grown on hillsides at an average of altitude of 150 – 200m in the Hérault and the Aude Valley in the South of the Minervois. Thanks to the neighbouring Cévennes and Pyrenees mountain ranges, the limestone and pebble vineyards benefit from plentiful rainfall and sunshine which concentrate the flavours in the grapes to an incredible intensity. This is a decadent, fragrant wine reminiscent of Condrieu, with notes of peach, apricot, almond, as well as ginger spice and orange blossom bursting forth. While the palate is creamy and textured thanks to lees ageing, the early morning picking of grapes and the exclusion of malolactic fermentation ensures a balancing freshness to the wine.  
A match for spicy food like a Thai green curry, or richer fish dishes like grilled lobster or it would also taste delicious alongside an apricot tart.
(£9.99 bottle or mix six £8.99 from Majestic in the UK)
---
Latest Posts: