Got cash to splash? Fancy treating yourself to a bottle of something extra special? Well, we can but dream… if you have a spare fortune lying around, you can spend hundreds of thousands of dollars on some spectacularly unique French wines. Here are three of the most expensive ever sold.
HEIDSIECK DIAMANT BLEU VINTAGE 1907 – $275,000
What's better than a high-class champagne? A high-class champagne with a story, of course. Back in 1998, some 2,000 bottles of Heidsieck Diamant bleu vintage 1907 were found in the shipwreck of Swedish freighter Jönköping in the Gulf of Finland. Eighty years earlier in 1916, they had been destined for Tsar Nicholas II of Russia when the ship was torpedoed by a German submarine. Happily, the precious bottles survived, preserved in the icy waters, and were sold at auction for vast sums. One of the bottles sold at the Ritz Carlton in Moscow for $275,000, making it one of the most expensive bottles of champagne in the world. Let's hope it was saved for a very special occasion.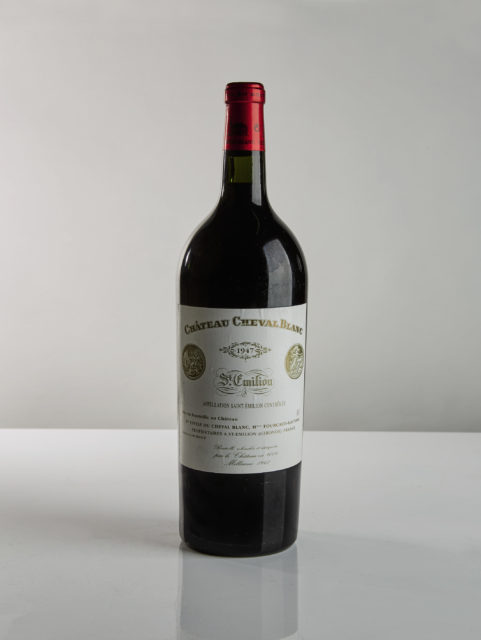 1947 FRENCH CHEVAL-BLANC – $304,375
This rare six-litre bottle of 1947 Cheval-Blanc from Saint-Émilion was sold by Christie's to an anonymous private collector in 2010 for $304,375.
"Probably the only known existing 'imperial' of this wonderful Bordeaux, it sets a new world record price for a bottle of wine at auction," said Michael Ganne, a wine expert at the auction house.
He described it as "without doubt one of greatest Bordeaux of all time". Interestingly, there hadn't been high hopes for the wine that year, as it had been an exceptionally hot summer right with temperatures in the 30s lasting right into the autumn. The result was unusually high natural sugar levels, and, it turns out, a wine like no other.
CHÂTEAU MOUTON-ROTHSCHILD 1945 – $310,700
One of the most lauded vintages of the 20th-century owes part of its allure to its extremely rare label – it features a golden V for victory to mark the end of the Second World War. The other thing that's special about it is that it's considered one of the finest wines ever made and is, according to experts, who regularly award it a perfect score, "unmistakeable". In February 2007, a telephone bidder snapped up a bottle for $310,700 at auction at Sotheby's in New York. Wonder if they've dared to drink it…