Maison Taittinger is offering history buffs and wine lovers alike a chance to nosy around its legendary cellars from the comfort of their own armchairs.
Located in the heart of Reims, Champagne Taittinger's famous cellars contain magnificent Gallo-Roman chalk pits. Open all year round, Taittinger welcomes over 80,000 visitors from around the world on guided tours and bespoke wine-tasting experiences – and now those unable to travel no longer have to miss out. The new virtual tour plunges visitors 18m underground to discover the incredible stories behind the famous cellars and explore the many relics of the past.
In the fourth century, these chalk cathedrals were patiently dug out to extract blocks of chalk. Some 900 years later they would become the basement of Saint-Nicaise Abbey. They were then extended by a network of tunnels linking cellars, crypts and vaults used for storing the champagne wines sold by the Benedictine monks. The Abbey was destroyed during the French Revolution, but its underground structures remained intact.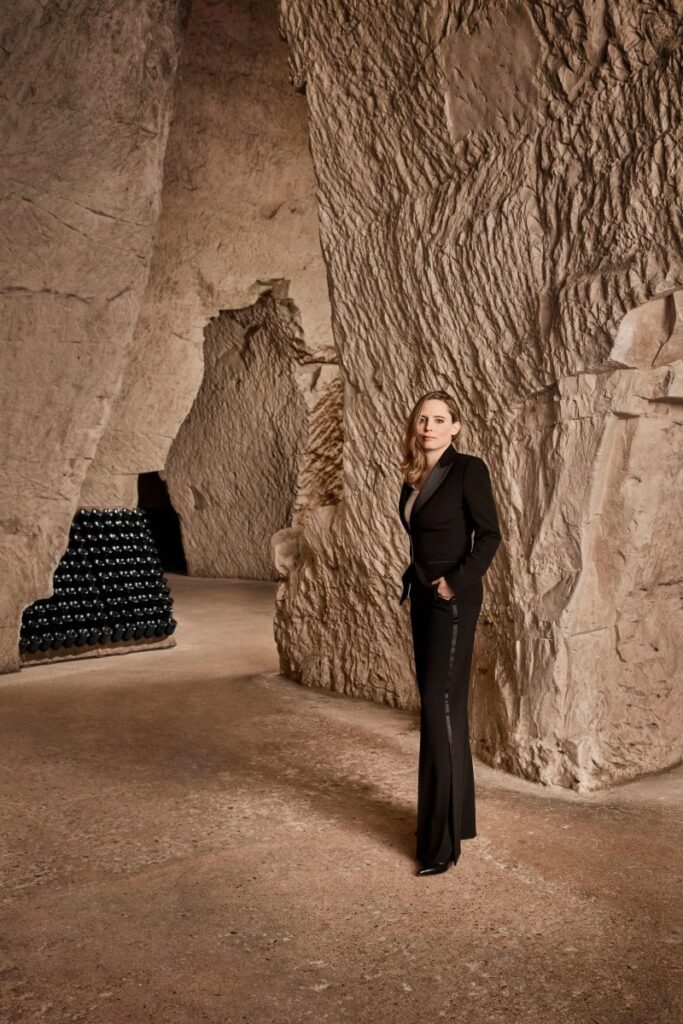 Vitalie Taittinger, the president of Champagne Taittinger, said: "As one of the few champagne houses owned and run by the family on the label, we are sharing this virtual tour to reveal the hidden history of our cellars with more enthusiasts of travel and bubbles than ever before. We feel this is particularly important while it remains so difficult to travel right now. We can share true treasures with this online tour, which takes budding historians on a journey that explores the wealth of heritage and history contained in our Taittinger cellars – and all this from the comfort of our e-visitors' own homes."
This brand-new experience comes in addition to the usual cellar tour proposed by Maison Taittinger, which focuses on the creation of its champagnes.
"We wanted to create a virtual tour because it fits with our DNA," added Vitalie. "We are delighted to be able to share this invaluable heritage, of which we are merely its humble guardians, with as many people as possible."
So what are you waiting for? Explore the Taittinger Champagne cellars now!