It's hardly surprising the French are in a tizz over their fizz – Vladimir Putin has ordered that their world-famous Champagne be labelled merely 'sparkling wine' within Russia's borders.
Putin has passed a law which says only Russia's homegrown Shampanskoye can be called champagne and all foreign producers must label their wines as 'sparkling wine', rather than 'champagne'.
Maxime Toubart and Jean-Marie Barillère, co-presidents of Comité Champagne, the body which guards the interests and standards of the French wine-growing region, said: in a statement: "Depriving the Champagne producers of the right to use the name 'Champagne' is scandalous; it is our common heritage and the apple of our eye… Comité Champagne regrets that this new law calls into question more than 20 years of bilateral discussions between France and Russia on the protection of designations of origin."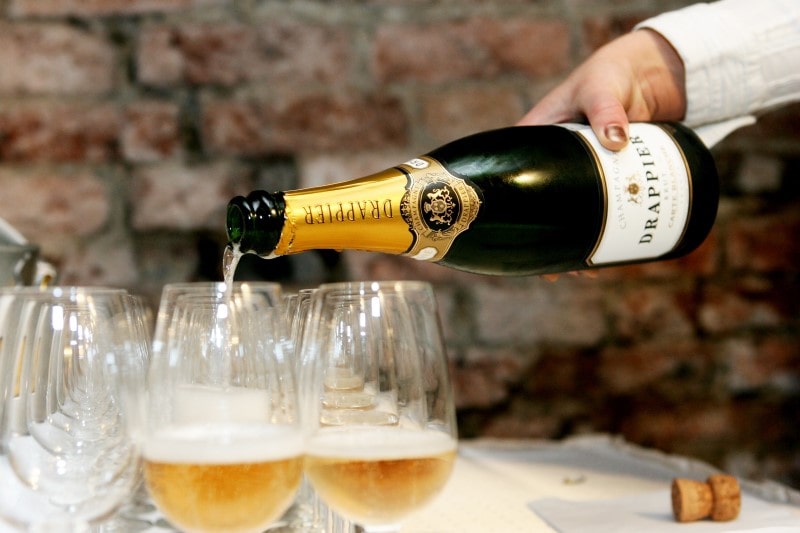 Barillère and Toubart have called on Champagne companies to stop all shipments to Russia until further notice, and some large producers such as Moët have already threatened to do so.
Champagne producer Michel Drappier, whose estate has been in his family since 1808, fears it's just the tip of the iceberg, telling Reuters he is worried other countries will follow suit.
"It's the world turned upside down," he said. "The Russians are putting 'Champagne' on their labels and we're not allowed to. It could give ideas to countries – there will be Argentinian or Korean Champagne, and in the long run that will be dangerous for us.
"The whole world has recognised Champagne as a global treasure. Those who want to attack it are kind of swindlers, or hooligans, who want to profit from the name."
The name Champagne is protected in over 120 countries through its AOC label, which guarantees particular methods of production in a specific geographical area. Sovetskoye Shampanskoye was created in 1928 as a state-sponsored alternative to Champagne and following the collapse of the USSR was given a new lease of life by a number of Russian producers.
France's Foreign Minister Jean-Yves Le Drian has joined the fray, telling the French Parliament that reporting Russia to the World Trade Organisation may be a necessary move.