Two Michelin-starred chef Raymond Blanc has teamed up with Saint Agur to create a menu guaranteed to wow your guests…
Take one of the best French chefs and one of the best French cheeses and what do you have? One of the best dinner party menus you could ever dream of!
The legendary Raymond Blanc has devised a menu designed to show off creamy blue Saint Agur in all its glory, right through from starters to pud.
Because Saint Agur is both milder and creamier than traditional blue cheeses, it can enjoy a role in your culinary repertoire far beyond the cheese board. As well as the well-known wedge, it comes in a delicious crème, which is easy to use and perfect for adding into recipes, or as a dip when snacking.
Raymond Blanc's specially designed three-course menu includes:
This delicious canapé is sure to wow your guests. The hint of cumin adds a little spice and warmth to the mixture and the Saint Agur brings richness and slight acidity for a lovely balance.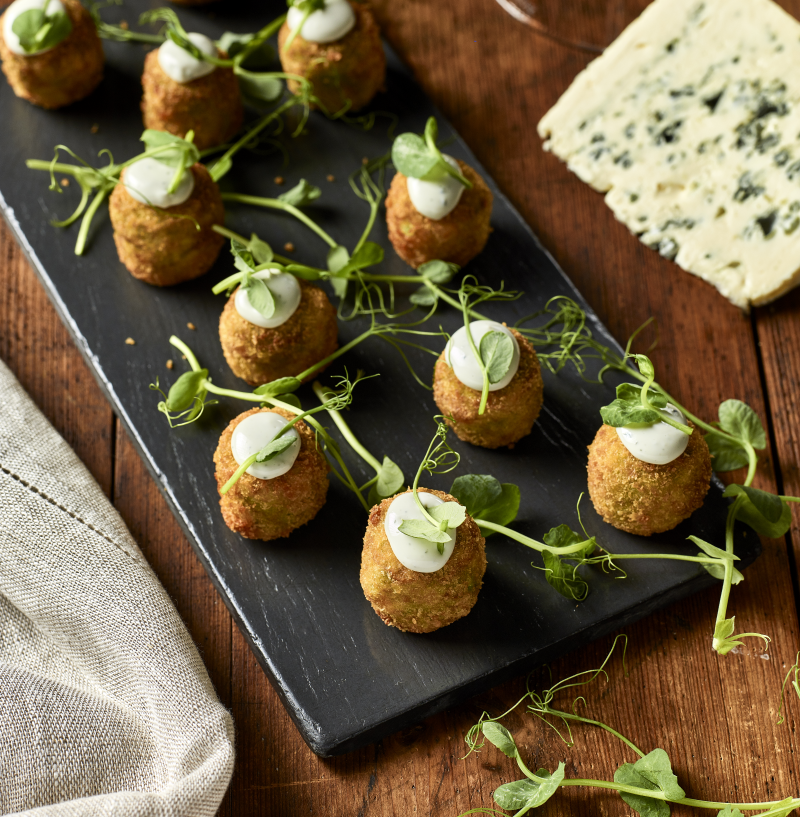 The simplicity of this dish makes it a perfect option to cook at home when you are short on time. The crisp skin gives it a beautiful texture, while the soft flesh of the fish provides a wonderful contrast. The jus comes from the cooking juices of the greens, finished with a little Saint Agur blue cheese and a touch of cream to balance the sauce.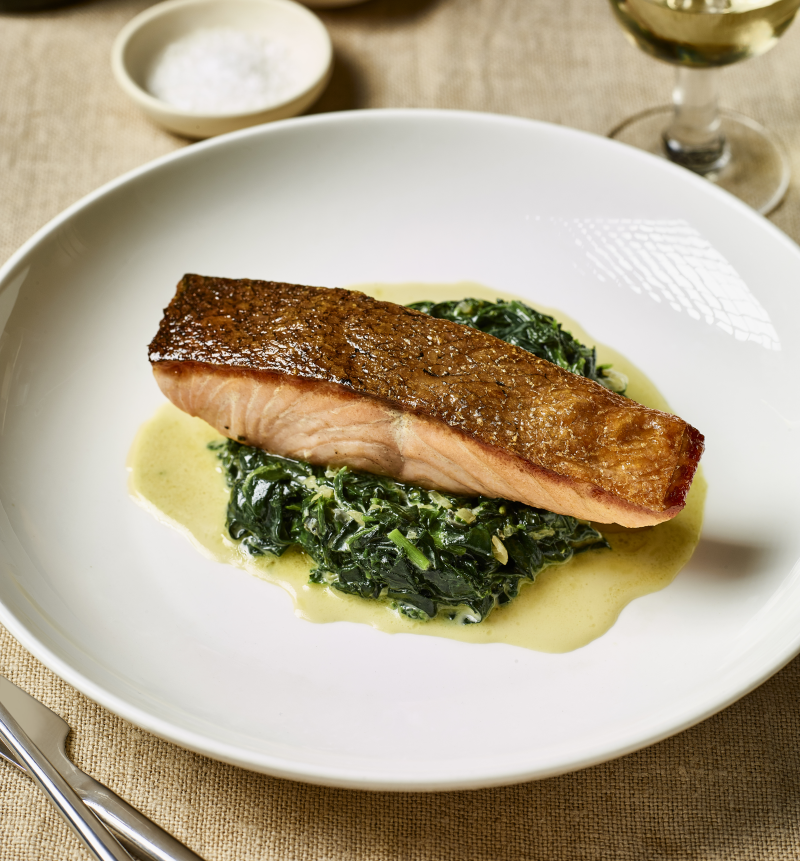 Move over, cheesecake, there's a new pudding in town! This is a beautiful dessert with rich undertones and a light puff pastry. Using Saint Agur for a dessert may be a bolt from the blue (no pun intended), which makes it all the more exciting to give this recipe a try. The Saint Agur adds a pleasant sweet and salty note to the traditional mille-feuille.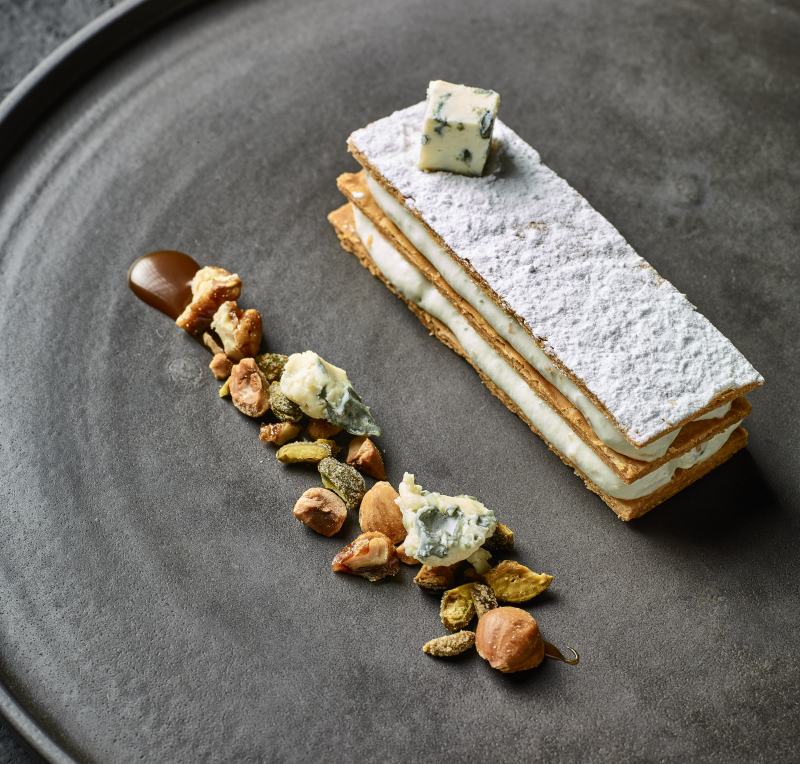 Did you know…?
Saint Agur was first made in the Velay Mountains in the Haute-Loire region of France, where it is still produced. Master cheese-makers worked for several years on the manufacturing and ageing process to perfect this famous cheese for all lovers of veined blues. The strictly-controlled temperature and moisture level in the maturation rooms are what give Saint Agur its distinctive, sharp, fruity, yet mellow taste and creamy texture. Originally created for the cheese counter, where it proved highly successful, Saint Agur quickly became available on self-service shelves and as Crème de Saint Agur: a smooth, creamy texture, rich with slivers of blue and ideal for spreading or in any number of hot dishes.