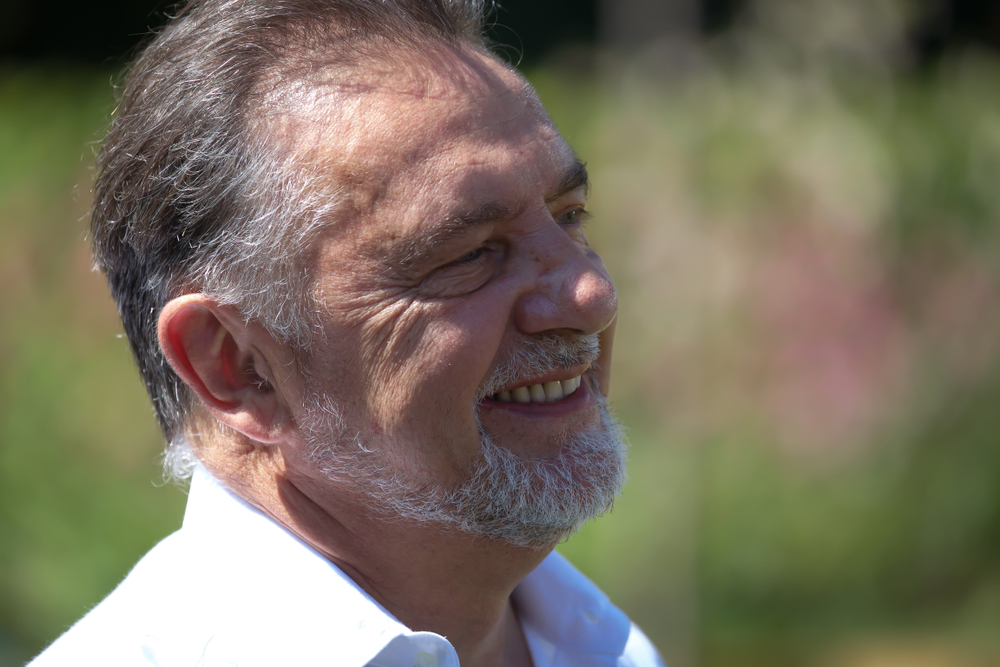 Serves: 4
Preparation time: 10 minutes
Cooking time: 15 minutes







---
Ingredients
For the salmon
4 salmon fillets, organically farmed, skin on (120g each)
1 pinch sea salt
1 pinch black pepper, freshly ground
20g unsalted butter
40ml water
1 wedge lemon
For the spinach, watercress and Saint Agur sauce
½ small banana shallot, peeled and finely chopped
10g unsalted butter
100g watercress, large stalks removed, washed, drained and roughly chopped
200g baby spinach, washed, drained and roughly chopped
30ml whipping cream
80g Saint Agur blue cheese
1 pinch sea salt
2 pinches black pepper, freshly ground
Directions
For the salmon
1Pat the salmon fillets dry with kitchen paper. Season the flesh side lightly with salt and pepper.
2In a large non-stick frying pan, on a medium heat, heat the butter until it is foaming and add the salmon fillets to the pan, skin side down. Very fresh fish will arc upwards at this point, so using a spatula or a flat utensil, press the fillets down for a few seconds so they keep contact with the pan and stay flat against it. Cook the salmon fillets for 7-8 minutes depending on their thickness, until the skin is crisp*.
3Turn the fillets over onto the flesh side and cook for a further 1 minute.
4Remove the salmon fillets from the pan and leave to rest for 1 minute on a warm plate.
5Add the water and a squeeze of lemon juice to deglaze the pan and reserve these cooking juices while you prepare the spinach and watercress next.
For the spinach, watercress and Saint Agur sauce
1In a large saucepan, on a medium heat, sweat and sweeten the shallots in the butter for 3-4 minutes without colouring. Add the watercress, spinach, whipping cream, Saint Agur blue cheese, salt and pepper.
2Cover and cook on full heat for 1 minute, stirring occasionally.
3Taste and adjust the seasoning if necessary.
To serve
1Spoon a mound of the spinach, watercress and Saint Agur sauce into the center of each plate.
2 Place a fillet of pan-fried salmon on top, then spoon the reserved cooking juices over the salmon and serve.
Raymond's notes (*)
* You should hear just a gentle sizzle at this point and see the browning and crisping of the salmon skin. But be careful – Too high a heat will burn the skin, overcook the salmon and burn the butter so it becomes bitter.
Variations
Blanched parsley, spring greens or sorrel would also be good alternatives to the spinach and watercress.