L'Orbe Caviar Vodka may not be cheap – it's £107.95 for 50cl – but it's worth every penny for a truly glamorous and decadent drink.
The first of its type, the vodka has been naturally infused with caviar, combining nutty, buttery notes and a refreshing hint of iodine from the sea. And don't take our word for it – shake or stir yourself a martini right now!
L'Orbe's story goes back to 2012, when a team of master chefs, master distillers, designers, scientists and product experts came together to create luxury, sensory experiences in the drinks world.
The idea was to find ways of infusing and combining sensations that previously only existed in molecular cuisine. Using a unique pearl technology allows L'Orbe to create drinks without any chemical flavouring or additives.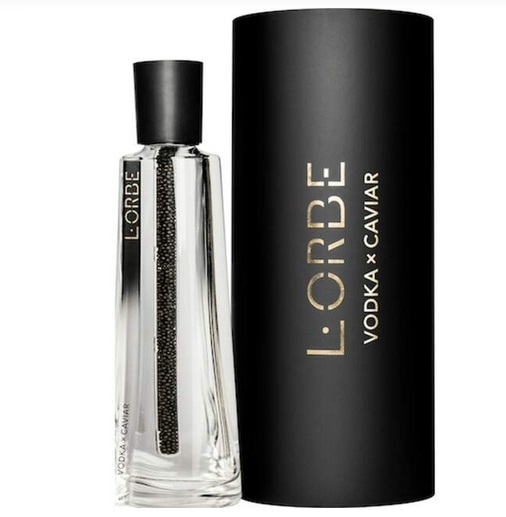 The caviar in L'Orbe Caviar Vodka is sourced from Royal Baeri sturgeon in Poland and the single-estate vodka is made from Dankowski Diamond rye from Poland.
TASTING NOTES
Richly buttery with a hint of brine on the nose, the vodka's silken texture perfectly balances sweetness and cream with notes of vanilla and iodine. It goes wonderfully with seafood such as oysters or sashimi and also works well with steak tartare.
L'Orbe is available online from Spirits Kiosk.