It's taken 10 years and €250m but finally, on May 6, Dijon's Cité internationale de la gastronomie et du vin will open its doors to visitors for the first time.
On the site of the former Hôtel-Dieu, which dates back to the 13th-century, visitors will be able to explore the cultural centre alongside such delights as the Ferrandi Paris School, the wine school of the Bureau Interprofessionnel des Vins de Bourgogne, a gourmet book store, food shops and cinemas.
The Cité marks the start of the Route des Grands Crus, which forms part of the Valley of Gastronomy which extends all the way to Marseille.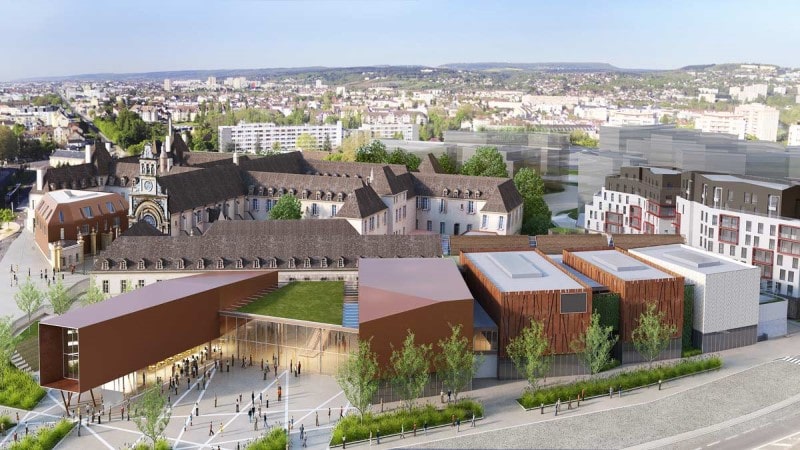 Dijon mayor François Rebsamen said: "On what could have been a wasteland in the heart of the city, Dijon gives a new future to its history, through a project of which nothing from the urban, heritage, cultural, touristic, gastronomic and wine worlds has been left out."
The Cité internationale de la gastronomie et du vin is spread out around 1,750 m2 of exhibition spaces which aim to celebrate and explore the Gastronomic Meal of the French which, in 2010, was added to the Unesco list of intangible cultural heritage, as well as the wines of Burgundy.
La Cave de la Cité will offer visitors a unique personalised tasting experience with a daily offer of 250 wines by the glass amidst more than 3,000 wines from all over the world, including star billing given, of course, to Burgundy wines.
www.citedelagastronomie-dijon.fr