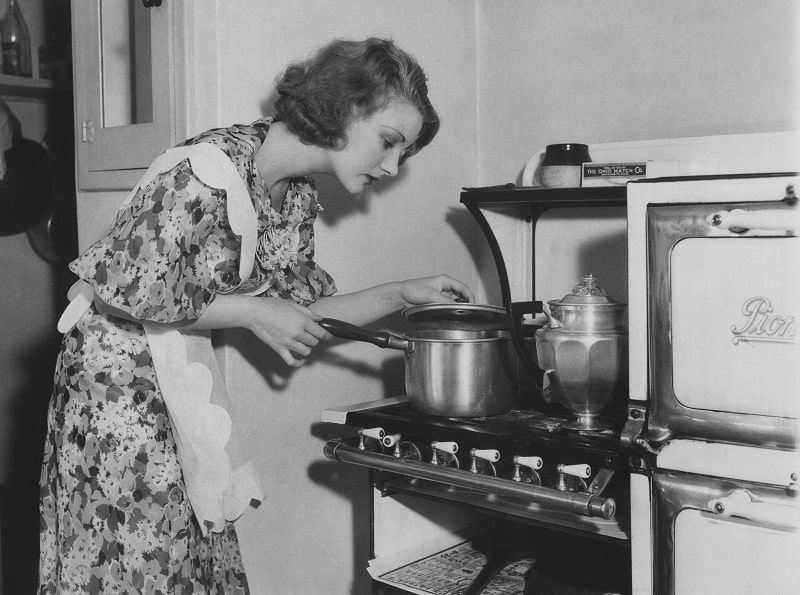 I remember the first time I came across the phrase à l'anglaise in a French recipe: it was telling me how to cook the green bean element of the dish. What a daft instruction, I thought – there are so many ways we cook food in Britain. What on earth could it mean?
I consulted a French friend, who informed me, while having the good grace to look suitably apologetic, that it meant 'cook it in the most boring way possible – so with vegetables, just boil them'.
The French, it seems, can't resist cocking a snook at English cuisine and according to French dictionary Larousse à l'anglaise does indeed mean 'cooked in water or steamed'. None of your fancy gourmet tricks here, thank you very much.
So veggies are served plain, having been boiled; meat is poached or boiled; and fish, in an exciting departure, can either be poached or breadcrumbed and fried. Dishes à l'anglaise are served without a sauce or, if you're feeling daring, melted butter.
The rivalry over culinary style is as old as the English Channel, with les français calling us Brits 'les rosbifs' and we in return dubbing our Gallic cousins 'frogs'. Back in the 18th century, Voltaire wrote, "il y a en Angleterre soixante sectes religieuses différentes, et une seule sauce" (there are 60 different religious sect in England and just one sauce). And more recently, while president of France, Jacques Chirac dubbed England's food the second worst in Europe (after Finland) and declared that you can't trust a nation with such terrible cuisine, apparently giving Vladimir Putin a good old belly laugh with his bon mots.
I needed to know more and where better to turn than the French version of Wikipedia? It is, after all, written by real people and as such would give a fairly accurate snapshot of France's present-day attitude to Britain's culinary state of affairs.
"Traditional English dishes have ancient origins, such as bread and cheese, roasted and cooked meats, meat and game pies, and freshwater and seawater fish," it says. "Other common dishes [include] fish and chips, traditionally served in a newsprint wrapper with salt and malt vinegar, and bangers and mash, a type of sausage served with mashed potatoes, onions and gravy".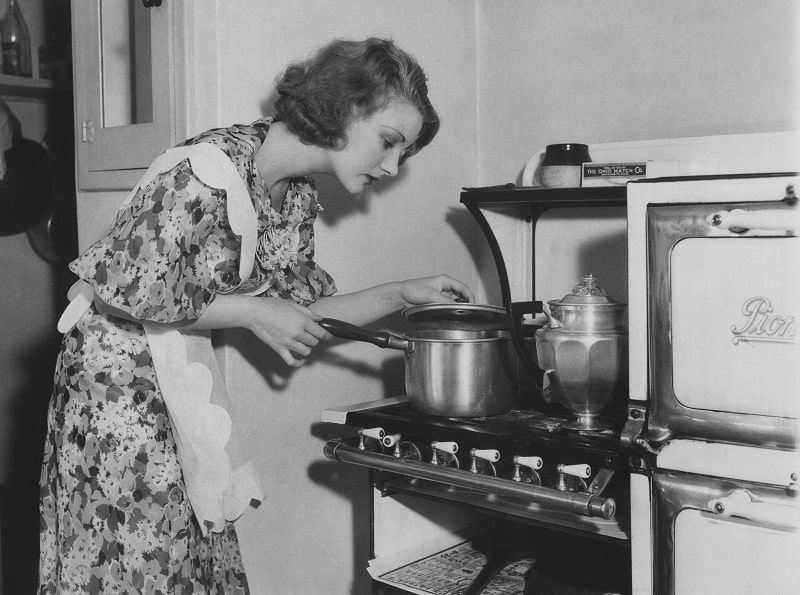 Junk food, spaghetti bolognese and curries are also popular and the page charts the rise of celebrity chefs and the gastropub. It continues: "Sunday roast is without doubt the most common dish in English cuisine and traditionally includes roast potatoes that accompany a roast meat (such as beef, lamb, or chicken) and vegetables, which are usually roasted or steamed and served with gravy. A Yorkshire pudding often accompanies the main course, although traditionally it was originally served the next day with leftover roast (the practice of serving a roast on Sunday is down to the amount of work it requires, and the custom of the housewife to perform weekly laundry on a Monday, when the cold leftovers of the previous day's roast make for a quick meal)."
Game, such as venison, is popular among the upper classes, we are told, thanks to famous chefs such as Anthony Worrall Thompson, "although they are not regularly consumed in the average household".
Fish and chips, scampi and steak and kidney pie all get a mention, with mushy peas being explained as "roughly crushed and cooked petits pois". The next area of note is breakfast.
"The full English breakfast also remains a culinary classic," French Wiki tells us. " Its content varies but it often consists of bacon, grilled tomatoes, toast, black pudding, baked beans, mushrooms, sausages, eggs (fried, scrambled or poached)and other items." This, we are told, is usually eaten in cafés, with cereal being the more common breakfast at home, while for kids, boiled egg and soldiers (mouillettes) remains popular.
Toad in the hole, pork pies, Cornish pasties (described as a sort of calzone) and jellied eels all get a mention, as does the sarnie: "England is at the origin of the world-famous term 'sandwich', although, although the eponymous Count was not the first to add a garnish to bread." And then of course, there's our vast array of chutneys and pickles.
Then there's rather startling news: "The principle of 'three breakfasts a day' can be applied by eating bacon sandwiches, often referred to as bacon sarnies or bacon butties, at any time of the day or night." It's the first time I've heard of the "trois petits déjeuners par jour" but I suppose you shouldn't knock it until you've tried it!
The Wiki page concludes: "English cuisine suffers, internationally, from a relatively miserable reputation, compared to that of Italian and French cuisines. However, this perception of English food may seem… outdated: the bad reputation of urban food products produced industrially in the 20th century never really represented the quality or taste of the food consumed at home."
Home cooks around the UK, take a bow: your skills have been recognised by the French.