Michelin-starred chef Yannick Alléno wants to see sweeping changes in the restaurant industry following the Covid-19 pandemic.
Alléno, who has earned six Michelin stars in his career, believes the future of haute cuisine lies in tailor-made menus, pre-planned visits and greater equality among staff.
"It is important for me not to reopen the restaurant as before," the 52-year-old chef told news agency Agence France-Presse. "Today I want to put my house in order and make it an absolute social example."
The pandemic has forced Alléno, who has been cooking since he was 15, to rethink the non-stop treadmill of the restaurant industry in which "you arrive at 8 o'clock, you finish at 1am and you have no choice". Heavily criticised in the past for being hard on his staff, Alléno says an in-depth reorganisation of the Pavillon Ledoyen in Paris, one of the oldest restaurants in the capital, is already under way.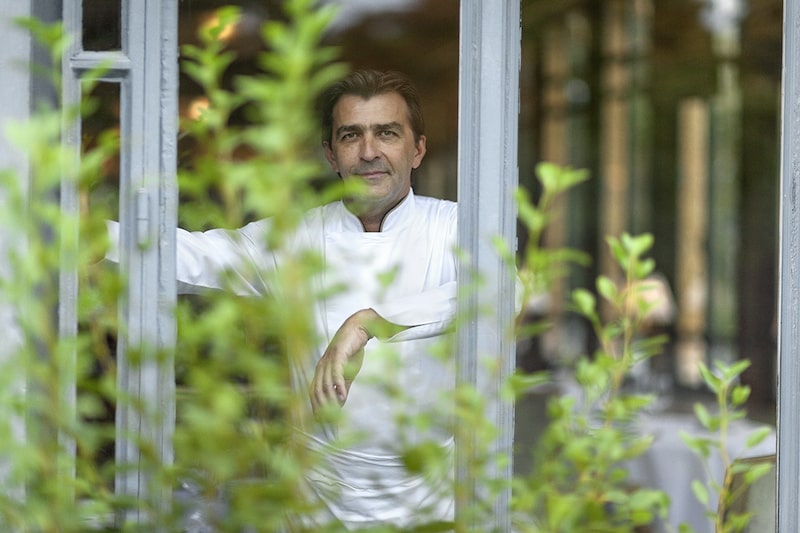 He details his ideas in his new book, Everything Must Change, in which he calls for a revolution in working conditions, service and cooking. At the Pavillon Ledoyen, for instance, staff are now allowed to choose their schedules through 'participatory planning' and Alléno insists that six out of the 12 sommeliers will be women as soon as recruitment allows. During a brief reopening in autumn, he hired three people with disabilities.
"I'm tired of hearing that catering is a difficult and exclusive profession," he said.
He is also keen to improve diners' experience by putting more planning into their visit. When a reservation is made, the restaurant will offer a telephone consultation to find out your tastes, dietary requirements and budget. It means dishes and wines can be served at their best, with meat marinating for several days beforehand if needed. It means reduced waste, as well. "In the past, we had to have 15 poultry in the fridge in case anyone wanted it," said Alléno.
Service has also been overhauled. While there is no culinary reason for Alléno to carve the poultry in front of the customer, for instance, a lobster will be poached in its broth at the table by the maître d' to make sure it is served at its best.
As they say in France, vive la révolution!