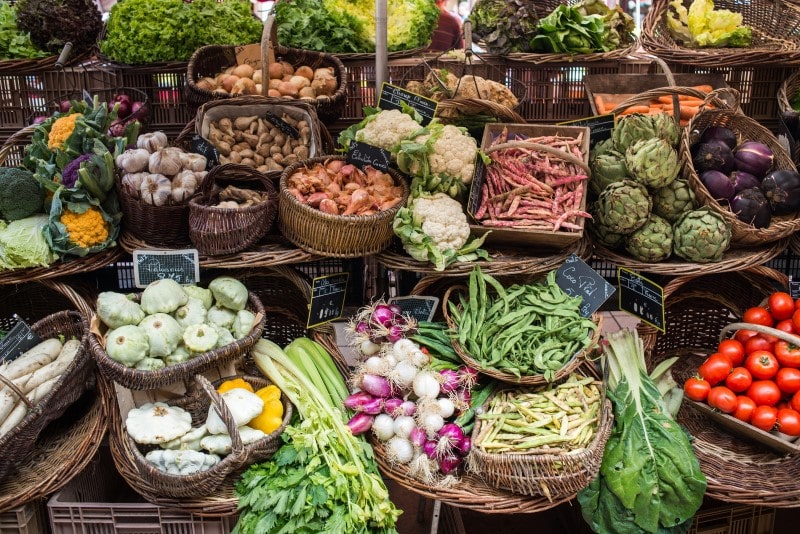 This year has been declared the International Year of Fruit and Vegetables by the UN – perhaps they were inspired by the growing vegan movement!
To help make sure you eat the very best fresh fruit and veg France has to offer, the French Department for Agriculture has put together this handy guide to the country's official signs and logos which recognise the skills and know-how of French producers. Don't know your AOC from your AOP? Now's your chance to find out…
LE LABEL ROUGE (LR)
The Red Label is the French mark that certifies that a product has a higher level of quality than a similar product on the market. This superior quality is regularly evaluated and monitored. Examples of Label Rouge products include sweet peppers, Adour kiwis, pink garlic from Lautrec… The Label Rouge is open to all products, including non-food items, regardless of their geographical origin (including outside the European Union). There are 500 Red Label products in France.
L'INDICATION GÉOGRAPHIQUE PROTÉGÉE (IGP)
The Protected Geographical Indication recognises an agricultural product, raw or processed, whose quality, reputation or other characteristics are linked to its geographical origin. Carrying the IGP label protects the name of the product throughout the European Union and it can be used in the agricultural, agro-food and wine sectors. Examples include the Mirabelle plum from Lorraine, the Corsican pomelo and strawberries from Nîmes. There are 122 IGPs registered in France.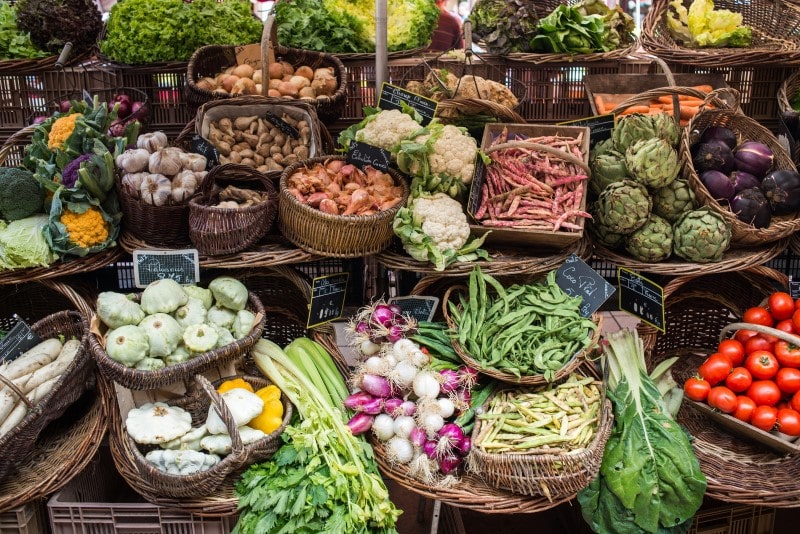 L'APPELLATION D'ORIGINE CONTRÔLÉE (AOC)
The Appellation d'origine contrôlée (AOC) recognises a product whose production follows a well-established technique within a specific geographical area, which gives the product its characteristics. The concept of terroir is key to this label. AOC products must meet the criteria of the L'Appellation d'origine protégée (see below),and AOC status constitutes a step towards the PDO mark, a Europe-wide sign. Examples include the Roscoff onion, Solliès fig and the sweet onion of the Cévennes. Fifty dairy products, mostly cheeses, carry the AOC; 51 fruit and vegetable products, including olive oils have it; and 363 wines and eaux-de-vie have AOC status.
L'APPELLATION D'ORIGINE PROTÉGÉE (AOP)
The AOP, otherwise known as the Protected Designation of Origin (PDO) is the European equivalent of the AOC (Appellation d'origine contrôlée). The Limousin apple has AOP status, for example.