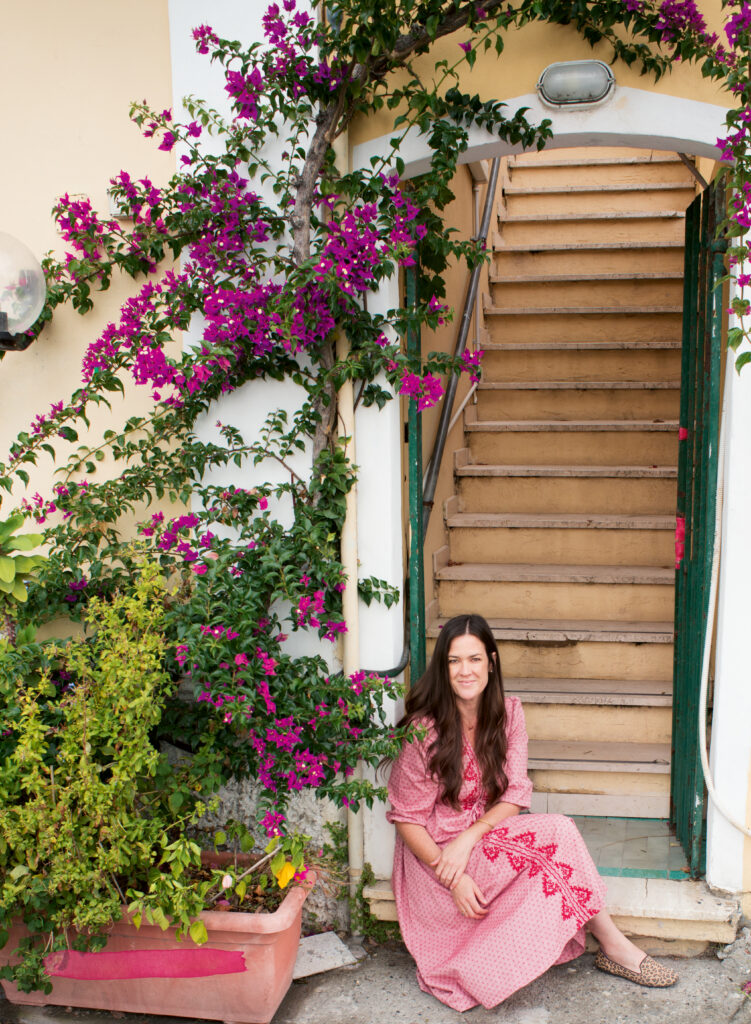 All over the French Riviera I saw variations on the idea of an open-faced sandwich, or tartine. The size of the bread slices varied, as well as the toppings. With a glass of rosé, to me, this is the perfect light meal.

Forest Feast Mediterranean: Simple Vegetarian Recipes Inspired by My Travels by Erin Gleeson (Abrams, £26.99)







---
Ingredients
Large onion
1 tablespoon of butter
1 tablespoon of olive oil
1 tablespoon of balsamic vinegar
4 slices of crusty French bread
2 tablespoons of goats cheese
1 tablespoon of fig jam
Pinch of pine nuts
Salt and pepper
Directions
1Very thinly slice a large onion (use a mandoline if you have one).
2Sauté the onion for 15 minutes on medium/low heat, stirring often with 1 tablespoon butter, 1 tablespoon olive oil and 1 tablespoon balsamic.
3Toast 4 slices of crusty French bread and top each slice with (in this order) 2 tablespoon goat cheese, 1 tablespoon fig jam and a spoonful of the onions, a pinch of pine nuts, drizzle of olive oil and salt and pepper to taste.
---