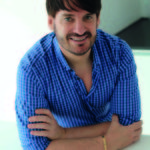 Makes: 12
Preparation time: 25 minutes, plus cooling
Cooking time: 25 minutes

For me, this tart is pure comfort food: pan-fried apples covered with oozing Camembert cheese and fragrant walnut oil on top of a buttery, crispy puff pastry base – perfect for an autumn or winter afternoon tea.



---
Ingredients
For the tart
25g (1 oz) unsalted butter
2 firm dessert apples such as Granny Smith or Cox, peeled and cut into thin wedges
1 tbsp clear honey
2 tbsp balsamic vinegar
375g (13 oz) ready-made all-butter puff pastry
Plain (all-purpose) flour, for dusting
150g (5½ oz) Camembert, sliced
For the walnut drizzle
50g (1¾ oz) walnuts
3-4 tbsp olive oil
1 tbsp chopped tarragon
Salt and freshly ground black pepper
Directions
1Preheat the oven to 200°C (fan 180°C)/400°F/gas mark 6. Heat the butter in a pan, add the apples and fry until golden all over. Just before you remove the pan from the heat, stir in the honey and balsamic vinegar. Leave to cool.
2Roll out the pastry on a lightly floured surface to 2mm (¹/16 in) thick. Using a 6cm (2½ in) diameter plain cookie cutter, stamp out 12 discs. Grease 6 boat-shaped mini tart tins, about 12 x 5cm (4½ x 2 in), and use 6 of the pastry discs to line the tins, trimming off any excess pastry.
3Place an empty tart tin on top of each lined tin and fill with baking beans or rice to prevent the pastry from puffing up. Bake in the oven for 10 minutes, then remove the extra tart tins and beans. Return to the oven and bake for a further 2-3 minutes until cooked through and golden. Transfer the tart cases to a cooling rack. Leave the tart tins to cool, then repeat with the remaining pastry discs.
4Meanwhile, make the walnut drizzle. Put the walnuts, oil, tarragon and salt and pepper into a food processor and blitz until it has the texture of pesto without being completely smooth. Set aside. Fill the tart cases with the apple mixture and top each with a slice of Camembert. Bake in the oven for about 8 minutes until the cheese is all lovely and melted. Drizzle the walnut oil over the tarts to garnish. Serve warm.
IMAGE © KATE WHITAKER
---
Want more mouth-watering recipes? Order this wonderful book by clicking the link below!