Jean-Marc Espinasse discovers a winemaker with a biodynamic future
As a descendant of a German industrial and chemist family, becoming an organic winemaker was perhaps a surprising choice for Peter Fischer, owner of the excellent Château Revelette in Provence.
As a young oenophile, Peter learned viticulture and winemaking in huge wineries in California, using yeasts, sulphur and plenty of other things besides grapes. But this was not his cup of tea and he eventually found himself on the north side of Sainte-Victoire Mountain, a few dozen kilometres from Aix-en-Provence, in an isolated spot in the midst of immense virgin forests. It was here that he fell in love with the old building of Revelette, its French gardens and its perfect calm. In 1985 he decided to buy the terroir with its 30 hectares of vines, divided into 17 parcels between 330m and 400m in altitude.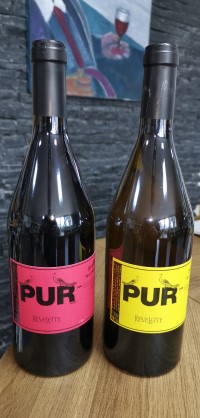 Henri de Saint-Victor, who built the famous Château de Pibarnon in Bandol, became one of Peter's mentors, teaching him that the most difficult part is not the winemaking: it is finding the right place and farming the right grapes the right way.
With 11 grape varieties, Peter vinifies three cuvées, including a PUR (Produit Uniquement de Raisins). The PUR, which comes as both a red and a white, is highly drinkable and very refreshing. The grapes vary from vintage to vintage, but the common point is that it is made from grapes and nothing else.
You can find the Château Revelette's wines at Le Vin Sobre La Ciotat. Email: [email protected] Tel : +33 6 65 21 35 92. Shipping is possible across Europe.