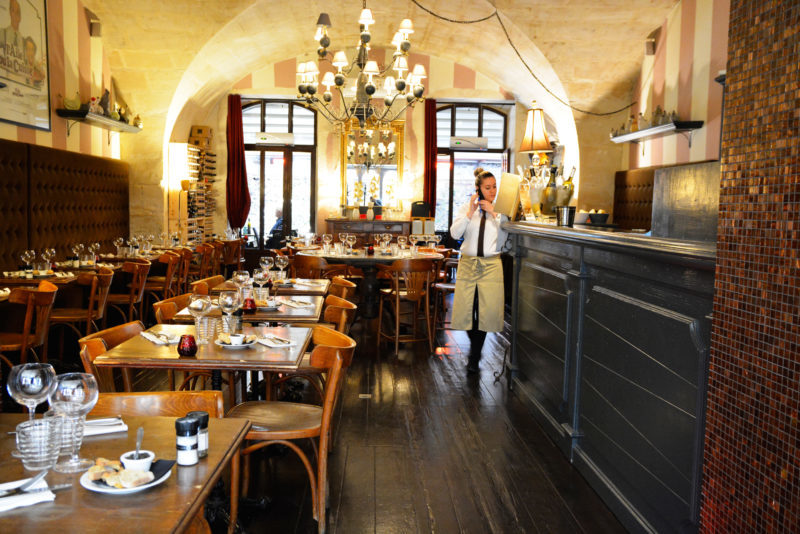 Keith Van Sickle chooses his favourite places to dine in France's Mediterranean region
L'AUBERGE LA FENIÈRE, NEAR LOURMARIN
An oasis of serenity at the foot of a forest-covered hillside, this Michelin-starred restaurant near Lourmarin has been delighting guests for decades with its Mediterranean cuisine – and three years ago the restaurant went entirely gluten-free and yet kept its star, making it unique in the world. Reine Sammut, one of France's top chefs and one of the rare women to be honoured with a Michelin star, and her chef daughter Nadia, who has celiac disease, pride themselves on their "pure food", sourced directly from local farmers. They even mill their own flour, made from chestnut, oat and buckwheat, to make their stunningly moist breads.
1680 Route de Lourmarin, Cadenet
www.aubergelafeniere.com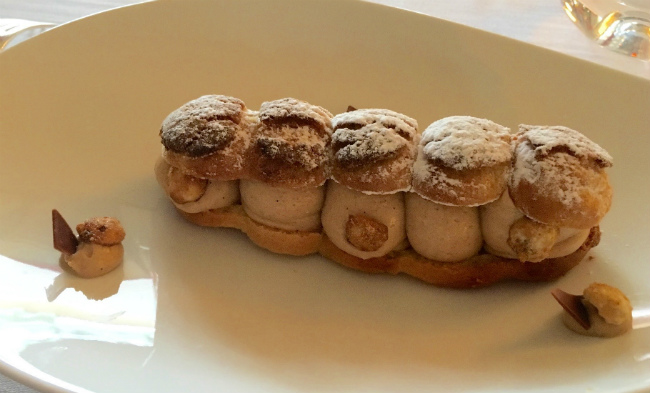 L'ATELIER DE JEAN-LUC RABANEL, ARLES
On a quiet street just off the place de la Republique, this is the place to go for a special occasion. Chef Rabanel has two Michelin stars and was once named Chef of the Year by Gault et Millau – and his creative cuisine will delight your taste buds. Rabanel calls his approach "Greenstronomie" – light on the meat and heavy on the abundance of Provence. As he puts it: "At the centre of my cuisine is emotion and taste, a philosophy based on the vegetable. Vegetables, roots, plants, leaves, flowers and wild herbs thus become the main actors of my creations." Choose from the six-course or nine-course menu or, on certain days, there's also a three-course option for lunch.
7, rue des Carmes, 13200 Arles
www.rabanel.com/le-restaurant-l-atelier.html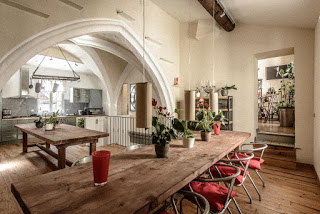 LE CLOS SAINT ROCH, MAUSSANE-LES-ALPILLES
"Every day my cooking has to be great," says chef Emmanuel Billaud, who once won the award for Best Value Restaurant in Paris and trained under two of France's top chefs, Joel Rubochon and Alain Ducasse. And you can taste that great cooking at his charming restaurant. Try the duck terrine in puff pastry, surrounded by Jerusalem artichokes. Or the sea bream with fregola and asparagus. And don't miss the lamb shoulder, slow-cooked to tender deliciousness. Be sure to check out the daily three-course menu of starter, main course and dessert. At just 32 euros, it's outstanding value. Eat here once and you'll find yourself returning again and again.
87 Avenue de la Vallée des Baux, 13520 Maussane-les-Alpilles
www.leclosaintroch.com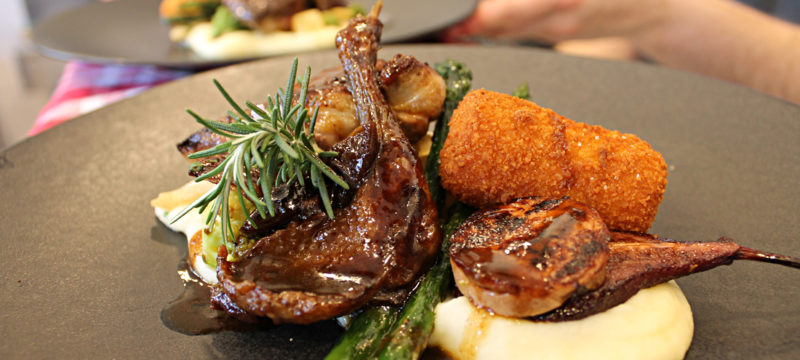 Ô CAPRICES DE MATHIAS, SAINT-RÉMY-DE-PROVENCE
The restaurant's terrace offers a beautiful view of the Alpilles Mountains and the surrounding countryside – but the delicious food of Maître Restaurateur Mathias will make you forget all that. Drenched in Nature, the seasonal menu features the sun-kissed fruits and vegetables that you will find on the stalls of the Provençal markets.
Domaine de Métifiot, Chemin la Croix des Vertus, 13210 Saint-Rémy-de-Provence
www.caprices-mathias.com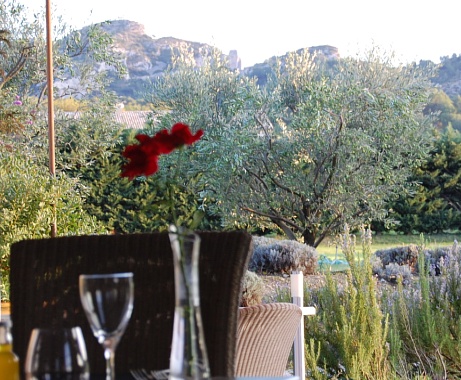 L'AILE OU LA CUISSE, SAINT-RÉMY-DE-PROVENCE
It's Christmas every day at L'Aile ou la Cuisse ('the wing or the leg' – named after a beloved French comedy movie from the 1970s), which is one of my absolute favourite restaurants in Provence. It's cosy, it has friendly service, the food is excellent and it's right in the heart of old Saint-Rémy-de-Provence. Try the foie gras as an appetiser and then have scallops as a main dish. Or maybe the farm egg with bacon and mushrooms followed by braised lamb shoulder. The menu is traditional but not stuffy and there are plenty of good things to eat. And you get to pick your own dessert from a big display case in front, which is sure to put a smile on your face.
5 Rue de la Commune, 13210 Saint-Rémy-de-Provence
www.laile-ou-la-cuisse-restaurant-saint-remy-de-provence.com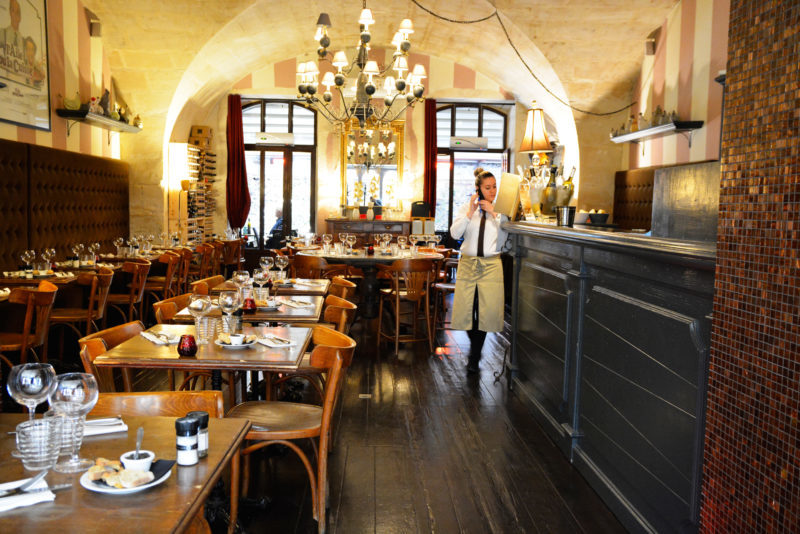 ---
About the Author
Keith Van Sickle is a lifelong traveller who splits his time between California and Provence. He is the author of the bestsellers, One Sip at a Time and Are We French Yet?, both available from Amazon. Keith's observations on life in France can be found on his website www.keithvansickle.com.