Whether you're planning to kickback on the couch on Boxing Day or you're looking for a way to while away those Dry January evenings, nothing beats the highs and lows of a reality cooking show. And if you love all things French cuisine, we have three fantastic French cooking shows that will have you happily glued to the TV for hours on end.
CHEF'S TABLE FRANCE
(Netflix)
Explore the lives and kitchens of some of France's most famous chefs in this Emmy-nominated series, which focuses on a different chef in each episode. The creativity and passion they exude is captivating and it's a delight to watch as they experiment and break boundaries, creating dishes the likes of which you've never seen before. You'll be booking your holiday to France before you know it. À table!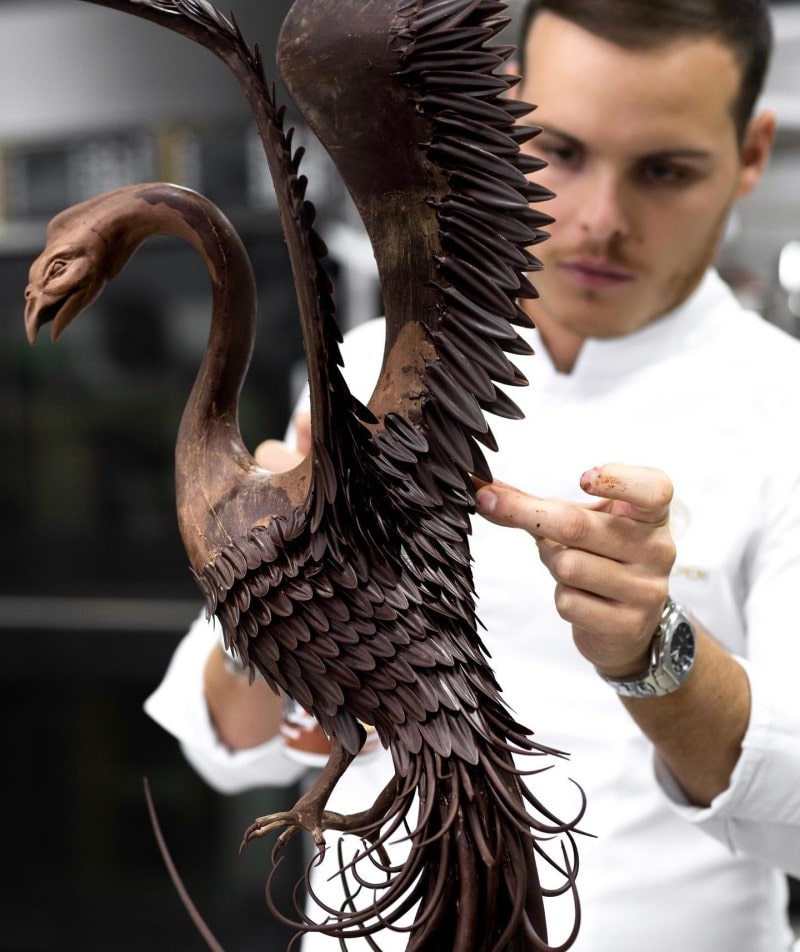 SCHOOL OF CHOCOLATE
(Netflix)
Eight pastry chefs from around the world come under the tutelage of French pastry chef Amaury Guichon to create veritable works of art. They are challenged as individuals and working in teams to push the limits of their own expectations and create delicate little pastries and vast showpieces from chocolate. Both inspiring and nerve-wracking, it's worth watching for the sheer beauty of their creations alone. Guichon, who was born in Cannes and trained in Paris among other places, founded The Pastry Academy in Las Vegas. Even if you don't fancy the show, be sure to out his Facebook page where you can watch a video of him creating a magnificent lion from chocolate. It's astonishing – but don't take our word for it!
TOP CHEF FRANCE
(YouTube)
Some of France's best known chefs have taken part in this contest, so you're guaranteed cooking of the highest quality. Follow the contestants as they chop, peel, prep and perfect dishes to knock your socks off and wow the judges. Alongside the new generation of chefs you'll spot some familiar faces from France's culinary world taking part, such as Pierre Gagnaire and Yannick Alléno. Unfortunately, there are no subtitles, but it's the perfect excuse to brush up on your language skills!