Rouen has been recognised for its outstanding cuisine by none other than UNESCO.
Following a long application process and final submission in June 2021, Rouen has joined UNESCO's 'Creative Cities Network' in the field of gastronomy. Only two of the 49 new cities to receive the UNESCO gong so far are French – Cannes in the field of film and Rouen in the field of gastronomy.
The International Network of Creative Cities was launched by UNESCO in 2004 and covers seven creative fields: crafts and folk arts, digital arts, design, film, gastronomy, literature and music.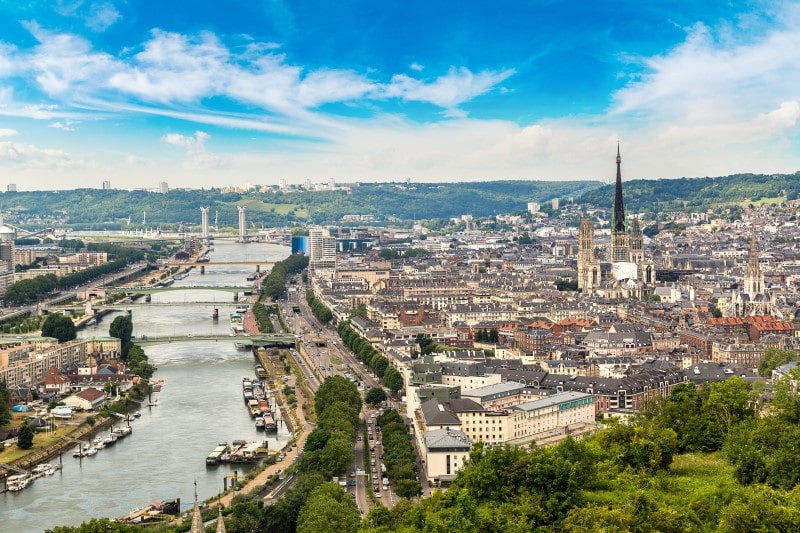 Here are some of Rouen's culinary highlights du jour:
Yugo: cuisine that mixes Japan and Peru
Pagani: a trattoria by Michelin-starred chef Benjamin Lechevallier
Burger Green: 100% organic burger that seeks to raise awareness around eating well and protecting the environment
And then of course, there's the legendary La Couronne, where Julia Child fell in love with French cuisine.
Rouen mayor Nicolas Mayer-Rossignol said: "Rouen's new status as a UNESCO City of Gastronomy represents an opportunity for the city's economic, tourist and international attractiveness. In line with the United Nations 2030 Agenda, Rouen's plan includes more equality between men and women, sharing awareness on how to eat well, north-south cooperation, inclusion and, of course, showcasing the excellence of Normandy cuisine.
"This UNESCO classification is a real asset and we are proud to now belong to this network. Rouen is the first French city – the only one to date – to be honoured by UNESCO in the field of gastronomy."