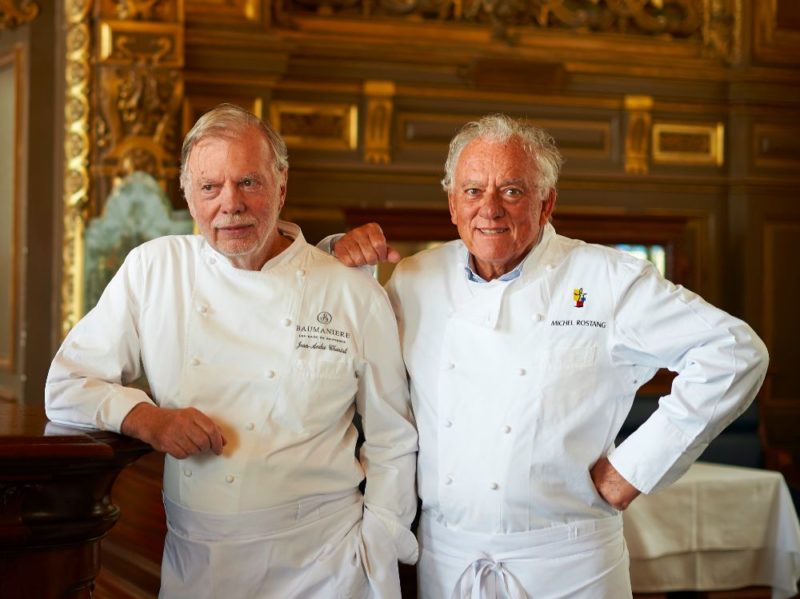 Paris's Gare de Lyon will see top chefs cook together in front of diners
One hundred lucky diners will enjoy a special meal prepared by two of France's top chefs in Paris's Gare de Lyon this autumn. Michelin-starred Jean-André Charial, who runs Oustau de Baumanière in Provence, will be guest chef at Le Train Bleu in September and October. Chef Michel Rostang, who oversees Le Train Bleu's menu, and Charial will create a three-course extravaganza in front of guests on Thursday, October 3.
Maison Rostang took over Le Train Bleu's menu in October 2018, bringing back to life the specialities of the Paris-Lyon-Méditerranée line.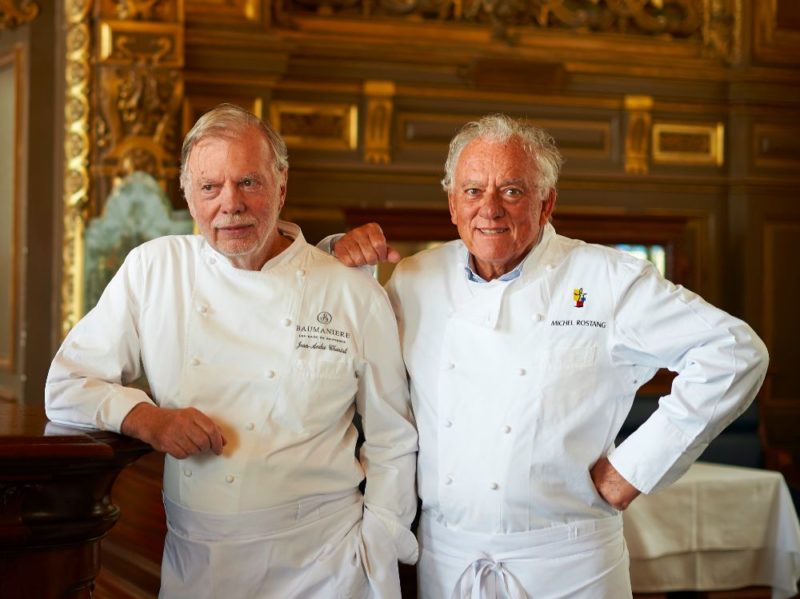 At his restaurant in Les Baux-de-Provence, Charial draws inspiration from the Provençal terroir, showcasing extraordinary products and combining tradition with modernity. The menu on October 3 will start with tuna and mimosa egg "Baumanière" served with fried capers, lemon thyme and dried garrigue herbs. Fillets of freshly caught red mullet will follow, served with stuffed aubergine, basil pesto and cherry tomatoes. Dessert will be a "Cabro d'Or" rice pudding with puffed rice, praline and caramelised cashews.
Jean-André Charial will be at Le Train Bleu from September 11 to October 1. A three-course meal will cost 75 euros. https://www.le-train-bleu.com/en/