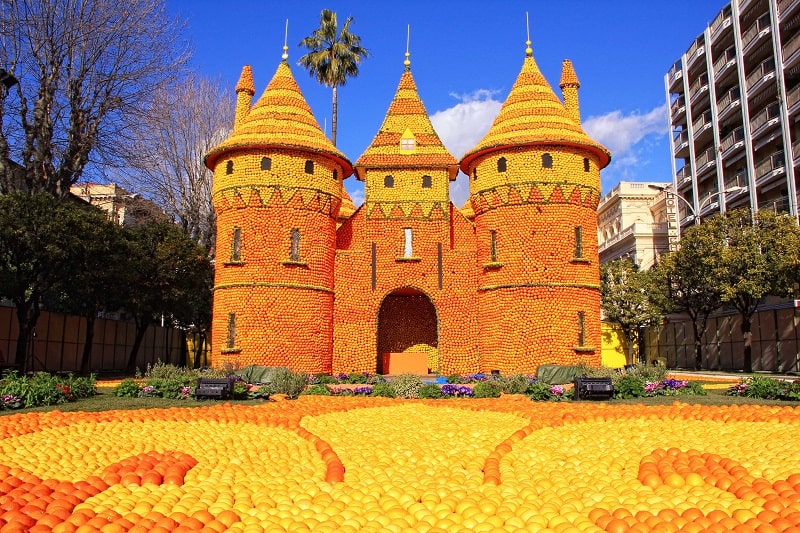 It is one of the most hotly anticipated food festivals in France, but citrus lovers will have to wait until 2022 for the return of Menton's magnificent Fête du Citron.
Last year, the event had to be shortened because of Covid and this year, which was to be the 88th edition due to run from February 13 to 28, will now not take place at all.
The festival, organised by the city of Menton, attracts more than 240,000 visitors from France and around the world during the 15 days of festivities. From structures several metres high made entirely from citrus fruits to the meticulous details of the flowerbeds, the Fête du Citron is a sight to behold. Each year, a theme is chosen – previous ones include Bollywood, Alice in Wonderland and the Tribulations of a Lemon in China.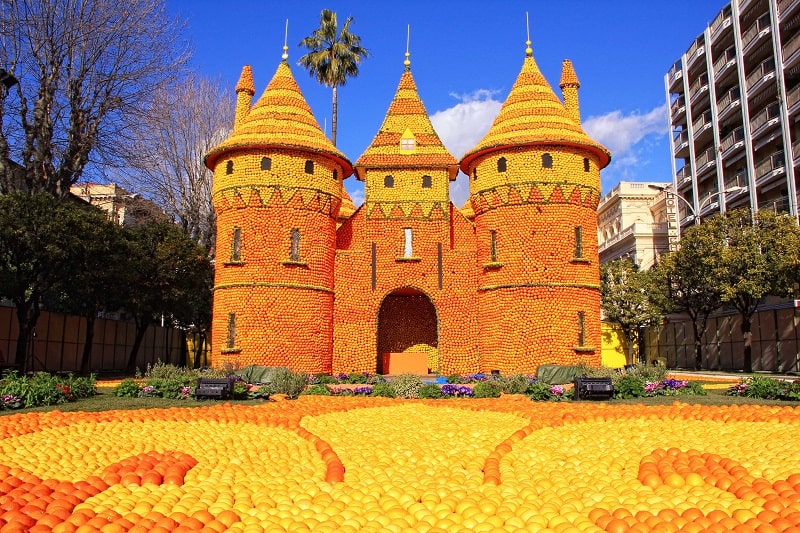 A statement on behalf of the festival organisers said reduced visitor numbers owing to the various travel restrictions currently in place would make the event unfeasible − and probably wouldn't even cover the cost of the 145 tonnes of fruit needed for the various creations.
"In the context of the current health crisis and in the absence of the tours operators proposed representing a quarter of the visitors, while the Nice Carnival itself has been cancelled, it is now difficult to envisage the continuation of the Fête du Citron 2021. Despite this postponement, the city of Menton is now committed to imagining the next edition of 2022 with the lively parades, citrus fruits and sparkling colours that make the festival a unique event."
So make a note in your diary for February 2022 – we reckon it's going to be bigger and better than ever before. In the meantime, bring a taste of Menton to your own home with a deliciously authentic tarte au citron de Menton.