Forget Hogarth's gloom-laden paintings and dastardly tales of mother's ruin – the 'ginaissance' of recent years means gin is well and truly here to stay. And the French are not ones to miss out on the action – although better known for their fine wines and cognacs, les français are producing their very own tantalising selection of maman's ruin. Here are five of our favourite French gins…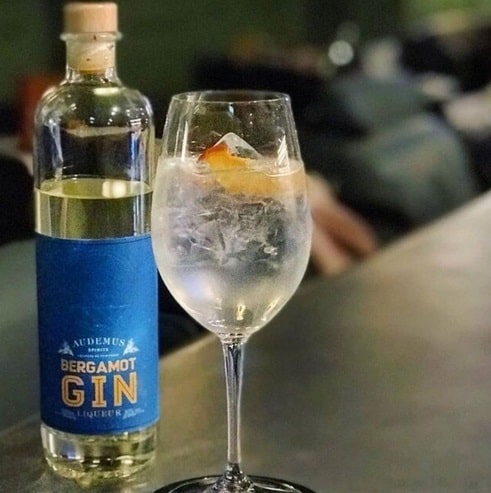 There is something akin to wizardry going on at the Audemus Distillery, which creates flavours so evocative they instantly transport you. The Bergamot Gin Liqueur is sublime, a heady blend of juniper and citrus with an Armagnac frosting. It works perfectly as a spritzer, topped up with a light tonic and a sprig of mint and is also delicious mixed with fizz, so crack out the champagne and give it a try! To make their Bergamot Gin Liqueur, the Audemus team distil a juniper-forward gin, then post-infuse it with Calabrian bergamot and a splash of Armagnac to bring a roundness to the body. Audemus Spirits founders Miko Abouaf and Ian Spink initially set out to create a contract distillery, but those plans were laid to rest when the gin they created to showcase their skills became one of the most in-demand on the scene. Based in Cognac, France, Audemus Spirits is a hive of experimentation and limited editions. While the flagship Pink Pepper Gin stands tall, other mad, limited liquids float up onto the shore, celebrating not just place but time as well. £25.95
For more information click here.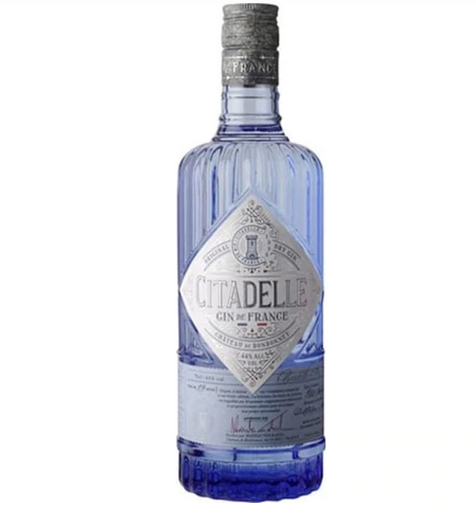 Citadelle Gin is a beautiful and unique French gin made by a team of Cognac distillers. Released back in 1995, Citadelle was definitely amongst the world's first artisan gins, but age hasn't faded its glory! In fact, we'd place it amongst the best… With prominent juniper and a sweet orange kick-off, Citadelle feels nice and light, building into a steady, dry spice, which gives it the complexity to work in most cocktails. Citadelle Gin is cooked by open flame in a requisitioned Charentais pot still. The balance of juniper and 18 other botanicals is carefully steeped in a triple-distilled wheat base alcohol, then distilled very slowly. Citadelle Gin is the brainchild of Alexandre Gabriel at the Pierre Ferrand distillery in Cognac, France, who created and released his gin out of passion in the 1990s, well ahead of its renaissance, so he really had to hunt for an audience. The French brand's history reaches even farther back than that, though, with the recipe developed by a distillery in Dunkirk in 1771. £29.45
For more information click here.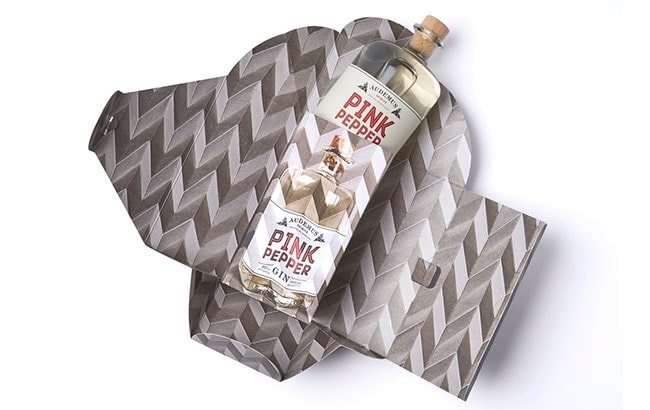 Pink Pepper Gin was born from a desire to create an aromatically bold, new style of gin. Steering away from the dry juniper-lead style of gins from the yesteryears, they created a spirit which evolves and changes depending on how it's enjoyed. With sweet tonka and vanilla and booming notes of pink pepper, it's unlike any other gin in the world. This gift pack edition is perfect for those looking for an extra special parcel for a fellow gin lover. There are nine botanicals in the gin. Pink peppercorn, cardamom, honey, three secret ingredients and juniper are distilled individually in a low-pressure, glass vacuum still and blended together. Vanilla and tonka bean are then infused into the mix. Audemus was founded by Miko Abouaf in 2013, after several years working as a cognac distiller. For him, Audemus is the realisation of a lifelong love for creating spirits; and his passion is present in everything he produces. Based in France's Aquitaine, the Audemus Distillery is a little atypical for the region, they operate a vacuum distillery out of the distiller's (Miko's) living room in the centre of Cognac. A tiny operation that creates huge flavours! £39.95
For more information click here.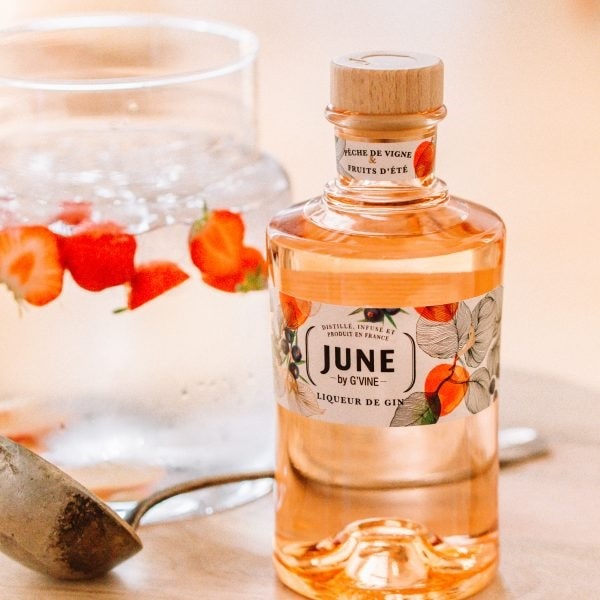 June by G'Vine is one of the most sumptuous, decadent liqueurs on the market. Packed with sweet, plump peaches, this is a compelling, rich and beautiful tipple with a moreish quality. Crammed full of orchard flavours, June by G'Vine is a soft, sweet syrup well worth savouring. Sip it neat over ice, or stretch it out with rose lemonade for a truly decadent drink. June by G'Vine is a beautiful summertime liqueur made by infusing G'Vine Gin with summer berries and wild-plucked peaches, before cutting it to bottling strength and adding a little sweetener. G'Vine Gin was created by Jean-Sébastien Robicquet, a Frenchman who grew up amongst the vines and who was inspired to make a gin that embraced and showcased the seasons. G'Vine Gin is made in a beautiful stone farmhouse – Maison Villevert – in Cognac, France. It is a real celebration of grapes and a matter of enormous pride for its creator. £27.45
For more information click here.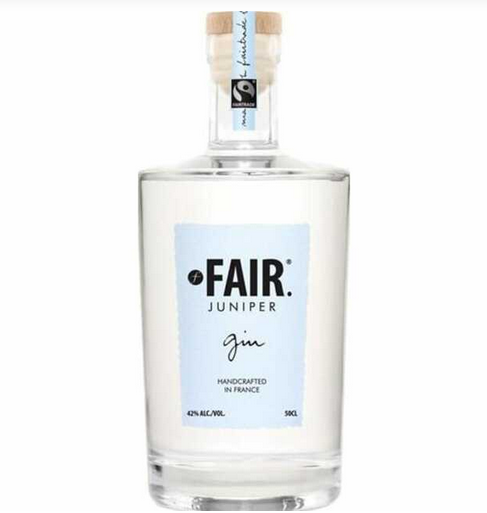 Fair Gin is an ethically made spirit produced in a micro-distillery in Cognac, France. It's a really unusual Fair Trade spirit with a deep-rooted spice core and an earthy, forest floor juniper profile. It's rooty and thick, with an oily mouth-feel and a burst of coriander and citrus. We loved it mixed with ginger ale! Fair Spirits macerate their botanicals – including juniper from Uzbekistan – for a whole week, then distil the gin in tiny batches of just 200 litres at a time. Fair Spirits was founded in 2009 by Alexandre Koransky, a former Cognac salesman whose passion for spirits and ethics has been firmly married within this company. As well as obtaining Fait Trade ingredients, and paying 15% above market price for their seeds, Fair Spirits gives 2.5% of its turnover back to its farmers. It's not every day you can say you're doing your bit whilst sipping a G&T. £26.45
For more information click here.
This article contains affiliate links.