Flat white, macchiato, pumpkin latte… wherever you are in the world, coffee menus can leave you gawping blankly at the blackboard as you try to work out what it is you actually fancy.
And let's face it, one of the great pleasures of holidaying in France is resting your weary feet at a pavement café and watching the world go by as you sip your coffee.
If you're unsure as to how to ask for an Americano or cappuccino in France, don't worry too much: the chances are any good barista will know what you mean anyway! But how much more sophisticated to order it en français? Here's a quick whizz through the main types of coffee served in France.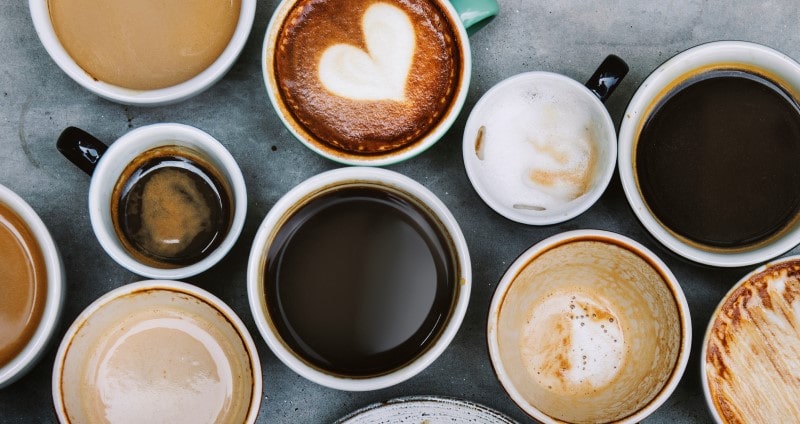 Un café This is just an espresso shot, nothing added, nothing taken away. Need an extra kickstart? Order un double (double espresso).
Café allongé More commonly known around the world as an Americano un allongé is an espresso with extra hot water. Also called un café americain.
Café noisette This is France's version of the Italian macchiato – an espresso with a dash of hot milk or cream. It's called une noisette (hazelnut) because of its nutty colour.
Café Crème A rich creamy combi of espresso with (traditionally) cream or steamed milk, much like a latte.
Café au lait Standard flat white coffee, usually drunk at home for breakfast from a bowl.
Un déca And if you've overdone it with the caffeine during one too many coffee stops, you can always settle for a decaff.