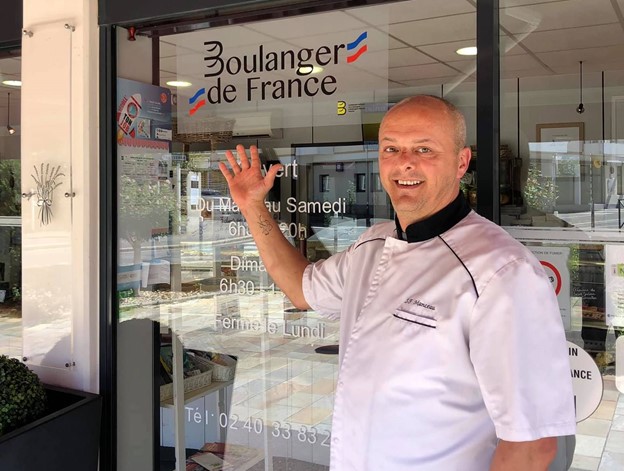 There are thousands of boulangeries in France, offering a wide range of breads and pastries. By law, their breads have to be made by hand and on site. But the law doesn't apply to pâtisseries and viennoiseries, all those croissants, pastries, and quiches we love so much. As a result, many—maybe most—boulangeries buy these items frozen, from big industrial suppliers, and bake them on site.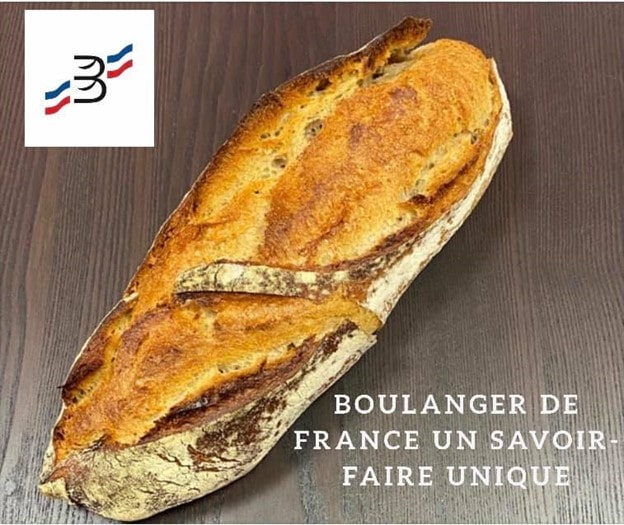 True artisanal breads and pastries taste better, no doubt about it, but how can you find them? Good news: a new label will make it easy. It's called Boulanger de France.
The French National Association of Bakers and Pastry Makers has long been concerned about the rise of industrial products and the decline of traditional baking techniques. So last year they launched a program to identify and promote the true artisan bakers. Anyone who qualifies can display a new logo and benefit from a nationwide publicity program.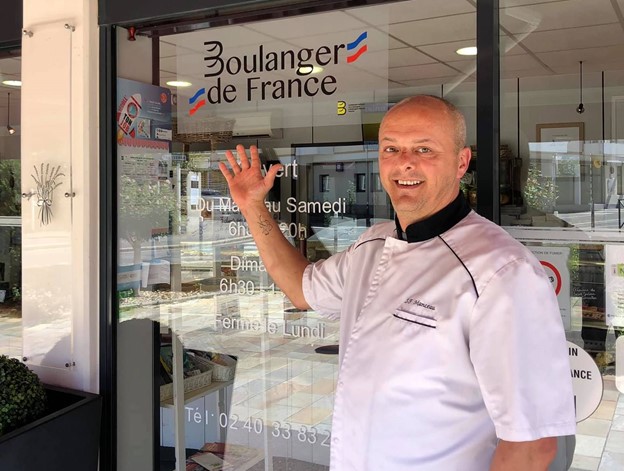 To become a Boulanger de France, a boulangerie has to go through a rigorous certification process. Inspectors confirm that they follow the following rules:
All products on a specified list (see below*) must be made by hand and on site
These products must be made using raw materials—wheat, butter, chocolate, etc.—and can never be frozen
Local suppliers and seasonal ingredients should be used wherever possible
Traditional methods must be employed, such as allowing proper time for fermentation
Apprentices should be welcomed, in order to train the next generation of bakers
In a modern touch, any unsold products should be donated to charity.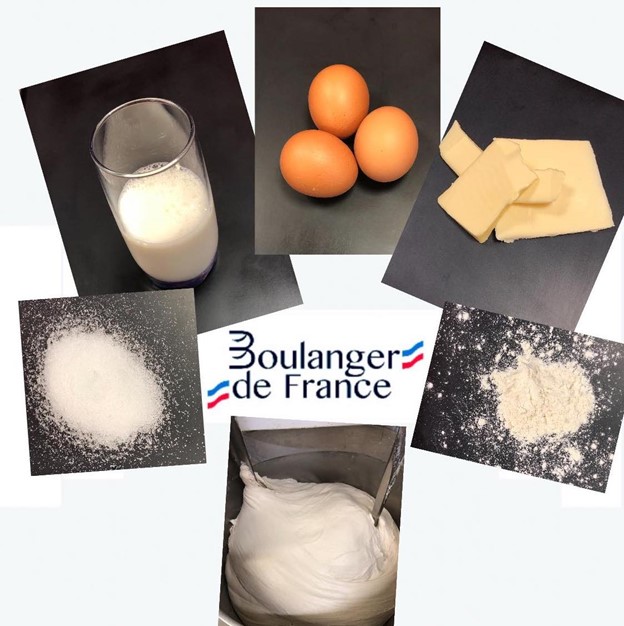 So far about 1,000 boulangeries have been certified, with more announced every week. So, when you are looking for the best that France has to offer, be sure to look for a Boulanger de France.
* Products that must be fait maison: croissant, pain au chocolat, pain aux raisins, brioche, pain au lait, galette de rois, éclair, religieuse, mille-feuille, Paris-Brest, opéra, tartes aux fruits, flan, chausson aux pommes, quiche, pizza, sandwich.