The Hauts-de-France has been named a European Region of Gastronomy for 2023. The award highlights places which promote the art of eating well and sustainably: so gastronomy is about more than a good meal – it's about meeting economic, ecological and social challenges.
From farm to fork is a key part of the philosophy, not only reducing food miles (a boon to the environment) but also supporting local farmers, cheesemongers, winemakers and the like. Hauts-de-France has been awarded its European Region of Gastronomy 2023 status in recognition of its products, its traditional recipes and specialities and the sheer innovation demonstrated by professionals in the region.
The European Regions of Gastronomy said of Hauts-de-France: "producers and chefs put local, homemade and seasonal produce on the menu, with all the generosity of the 'people of the North'. The Hauts-de-France region [has] a natural generosity and a recognised sense of welcome."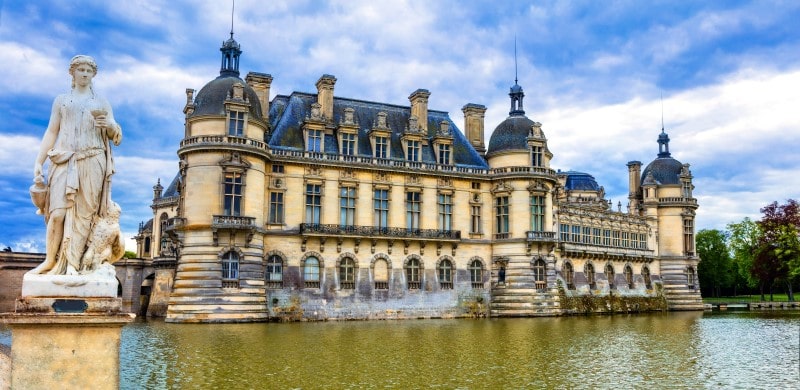 In its successful bid, Hauts-de-France admitted it wasn't the first place in la belle France you think of when it comes to cuisine: "Hauts-de-France is more like a hidden jewel, just like one of its most iconic food products, the endive, also called the 'Pearl of the North'. Our gastronomy is alive, full of taste and authenticity. It is bitter, sweet and smoked; its incomparable flavours reflect nature with our coastline, great plains, fields and orchards, forming a fundamental part of what we offer visitors. Hauts-de France is a region of strong culinary heritage which boasts an incredible array of gastronomic highlights, high-quality products and talent. It is the French leader in agrifood production with the number one fishing port in the country. Both contribute to the region's richness of cultural heritage and widely recognised skills and know-how linked to excellence across food sectors, and some of the finest produce on the national and European market."
Hauts-de-France also has a rich culinary history, sharing culinary links with its Belgian, British and Dutch neighbours. Highlights from its gastro-history include:
During the Roman era, the hams from Cassel (voted the most beautiful village in France in 2018) were renowned and sold in Rome.
The area around Valenciennes is the birthplace of its brewing history – pre-Romans, Celts who lived here invented 'cervoise'… fast forward to Medieval times and the abbeys of Saint-Saulve, Maroilles and Saint-Amand were among those involved in brewing. Before the introduction of hops, beer was flavoured with gruyt (a mixture of aromatic herbs grown by the monks almost exclusively). And it kind of caught on… by the start of the 20th century there were around 2,000 breweries in Hauts-de-France. Although today that number is only around 150, the sector is booming once more and building on its rich heritage.
The world-famous Chantilly cream was invented in Hauts-de-France when, in 1671, at the request of Louis II of Bourbon-Condé, pastry chef François Vatel was charged with organising a reception in honour of King Louis XIV when he visited the Château de Chantilly, in the Oise. Facing a shortage of cream, he decided to whip the cream to give it more oomph. It was so delicious, we're still in love with it to this day.