If you like to combine your cuisine with a healthy dose of sport, the newly revived Route du Poisson will be right up your street.
A whopping 1,400 contestants are set to gallop for victory this autumn in Europe's biggest horse-and-cart relay race, which runs from September 25 to 31.
It follows the historic Route du Poisson (Fish Route) once well trodden by Boulogne-sur-Mer's fish hauliers whose mission was to deliver the morning's catch in Paris. In the days of the Ancien Régime, the fish merchants (known as 'tide chasers') carried fresh fish from Boulogne to Paris using horse-drawn vehicles, known as 'Tide Balloons'. In an astonishing feat of endurance, they would cover almost 300km in less than 24 hours, in order to deliver the freshest fish possible all the way to Boulevard Poissonière and Les Halles in Paris. The distance was covered in stages, and the five Boulonnais horses were swapped every two hours at post houses along the way. The Tide Chasers operated this way from the 13th century right through until 1848, when the railroad went into operation and put an end to 600 years of tradition.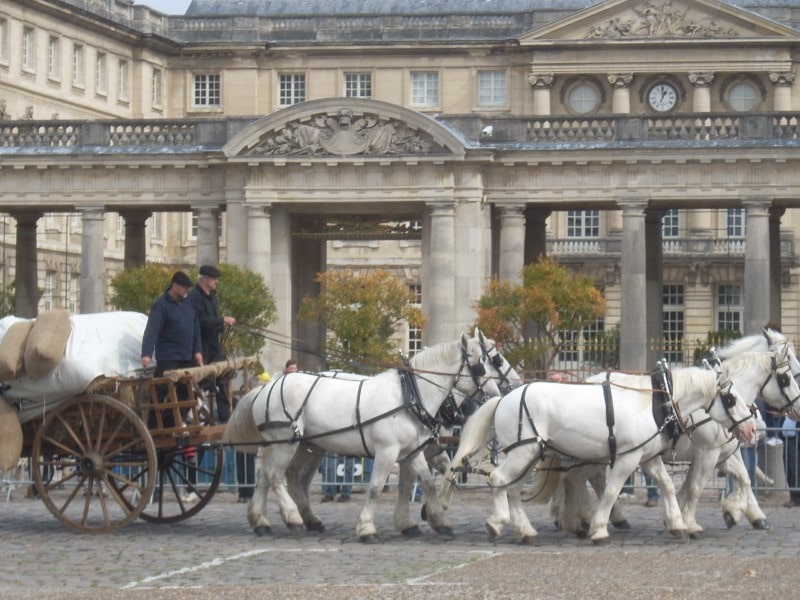 The race was created in 1991 to help save draft horse breeds and continued until 2012 when it was put out to pasture – until now. This year, the route will lead competitors through 100 towns and villages, who will welcome the competitors and visitors with festive decorations, celebratory events and, of course, gastronomic treats.
Some 20 teams and 440 carthorses are expected to compete in the strenuous 24-hour dash to the capital's iconic Champ de Mars and, in a symbolic nod to the hauliers of yore, the race will be brought to a close by a fish delivery to the Elysée Palace.