Award-winning fishmonger Christophe Hierax launches online fish counter
It can be tricky, when you live miles from the sea, to lay your hands on fresh fish any time you happen to fancy whipping up an elegant sole meunière or tucking into a heartwarming bouillabaisse.
But those canny français have come up with the perfect solution – an online deluxe fish counter.
Fish and Shop is the invention of Christophe Hierax, voted Best Fishmonger 2017 by the famous food critic Gilles Pudlowski. With 30 years' expertise under his belt, Hierax is already the talent behind three Parisian establishments and now, his website offers a selection of the best fresh seafood available. Better yet, it boasts a shelf life of 11 days thanks to a nifty system of vacuum packaging.
Hierax was inspired after noticing that there were fewer and fewer local shops and it was becoming increasingly difficult to obtain good quality fresh fish.
"These days, people are more and more pressed for time, and they rarely venture into Paris by car, it's so difficult to park! This means the time and attention paid to shopping is far less, often to the detriment of the quality of products they're buying," he said.
Now those frazzled Parisians – and yes, the bad news is the service is only available in Paris and its immediate surrounds at the moment – can put their feet up and order fresh fish at the click of a button.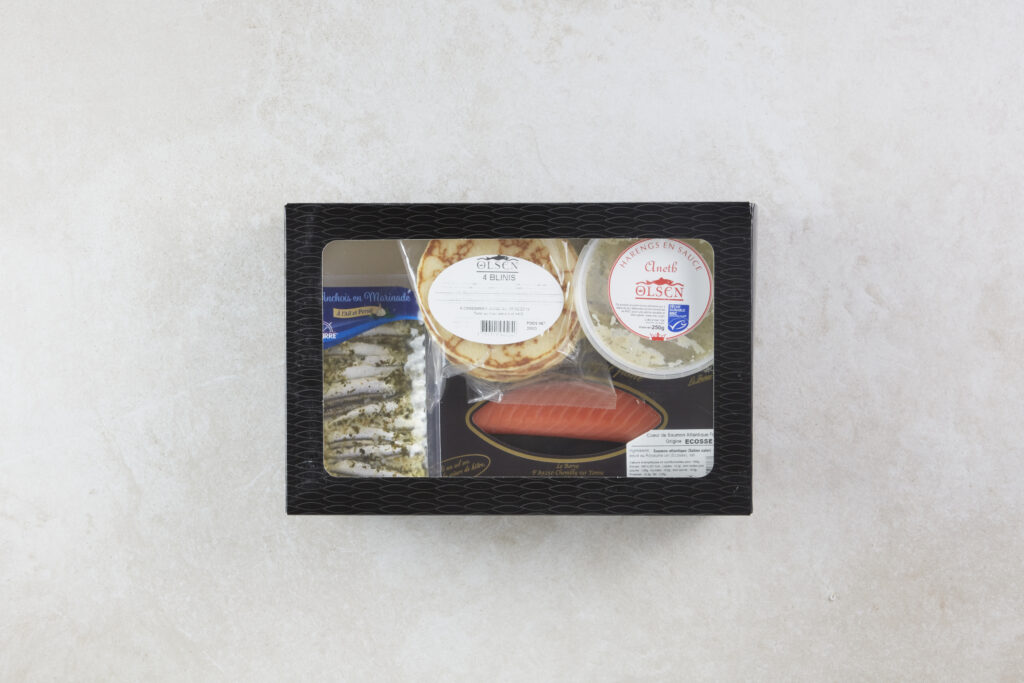 And you're not buying off the shelf either: experienced fishmongers prepare the fish at each customer's request and vacuum it in a dedicated laboratory located in Hauts-de-Seine. Delivery is available up to within two hours of ordering.
Fish-lovers can choose from the choicest specimens, selection packs, aperitif boxes and more, with recipes on offer to spark your imagination in the kitchen. There are even discovery boxes with a variety of fish in portions suitable for children.
Let's hope Christophe Hierax decides to cast his net wider so the rest of us can tuck in too.
---
Watch Christopher Hierax in action!
Christophe explains his passion for fish:
Christophe in the lab: