Rejoice! It's International Chocolate Cake Day on January 27, so there can be no better excuse than to indulge in all things chocolat. If you want to give your treat a distinctly French flavour, here's our lowdown of some of the best French choccy desserts to inspire you.
Gâteau opéra
Sleek and stylish, a slice of gâteau opéra (or two!) will look elegant on any afternoon tea tray. Made with layers of almond sponge soaked in coffee, coffee buttercream and chocolate ganache and decorated with musical notes, it was invented in 1955 by Cyriaque Gavillon at Parisian pâtisserie Dalloyau. Gavillon's idea was to create a cake in which one bite would give a taste of the whole. You may want to have several bites, just to make sure.
Chocolate mousse
Chocolate mousse – a heavenly concoction of cocoa, whipped egg whites and butter – was apparently invented in the 18th century by Charles Fazi, cook to Louis XVI of France. Artist Toulouse Lautrec was also a keen cook (he invented a killer cocktail called 'Earthquake', a terrifying three parts absinthe to three parts cognac) and is often accredited with creating the modern version of chocolate mousse that we use today, but his 'chocolate mayonnaise' recipe is no different from the recipe that had already appeared in many other French cookbooks.
---
Featured recipes:
---
Chocolate soufflé
Famously tricky to perfect, soufflés come in all shapes and sizes, hot or cold, savoury or sweet, twice-baked… but nothing beats chocolate in our book. Light, fluffy and oh-so moreish. We agree with Julia Child, who said: "Soufflé is the egg at its most magnificent."
Gâteau royal
This slice of gooey decadence is made of three layers: the bottom is a dacquoise (almond meringue); the middle is a crunchy praline feuilletine; and the top layer is a dark chocolate mousse. It is sometimes called a Trianon, after Versailles, and is certainly fit for royalty!
Literally translating as soft chocolate, this rich goo-fest oozes chocolate when you stick in your spoon. Not to be confused with the chocolate fondant, which has a runnier centre, this 'mi-cuit' delight is cooked quickly so as not to dry it out. It's gorgeous with a scoop of vanilla ice cream.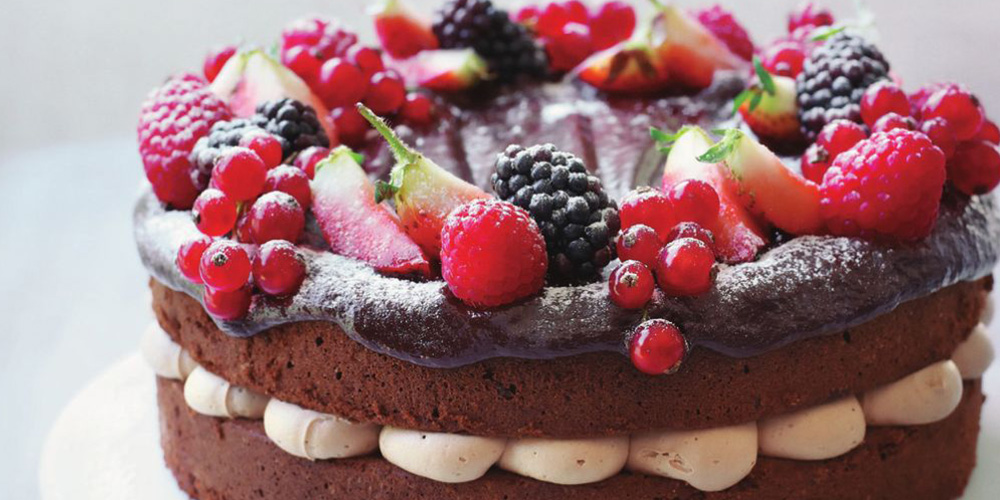 ---