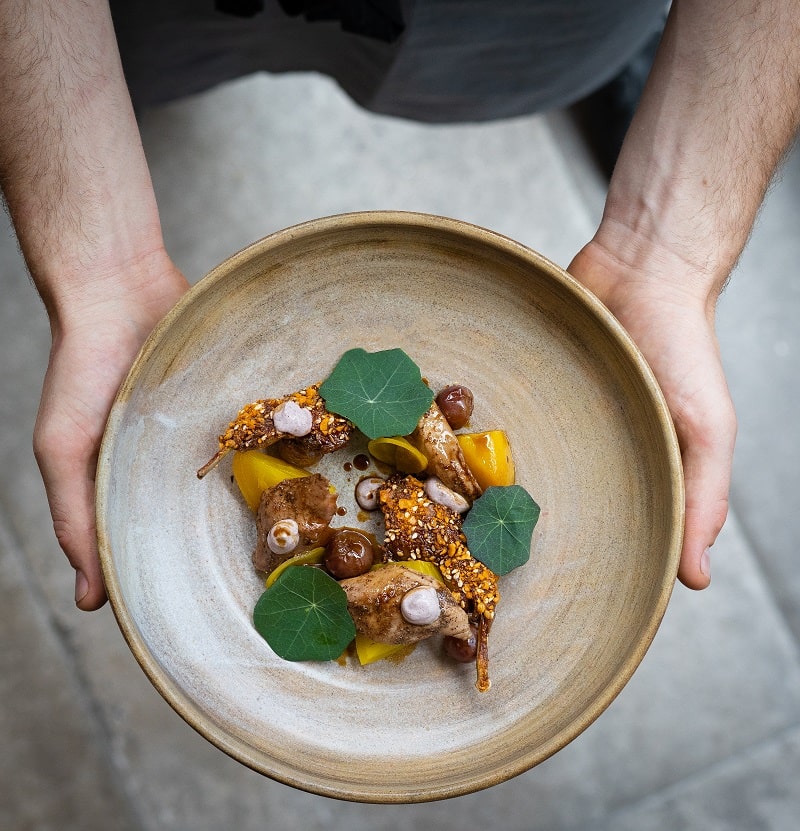 While it's the Michelin stars which dazzle us when they're unveiled each year, it's worth remembering that the legendary restaurant guide also includes more affordable eateries in its selection through its Bib Gourmand awards.
This year, 72 new Bib Gourmand addresses were included in the Michelin Guide, reflecting a delicious array of restaurants offering high-quality food at an affordable price (set menu with starter, main and dessert for a maximum of €39 in Paris and €35 elsewhere in France).
And not only can you fill your boots without breaking the bank, you can do so with a clear conscience. At the launch of the 2021 Guide, Michelin said: "In this category of restaurants, our teams also noticed a growing trend towards more environmentally friendly cuisine, with more and more chefs turning to small local producers, sustainable and responsible farms and fisheries and biodynamic winemakers to create dishes that rise to the challenges of today and tomorrow without compromising on taste."
Here are five of the 72 new Bib Gourmand addresses in France:
134 rue Duguesclin, Lyon, 69006
What the Michelin inspectors said…
This brand-new bistro is the brainchild of two gifted young partners who honed their skills in Lyon. The unfussy, up-to-date interior sets the scene for instinctive, updated and well-crafted dishes. Fine seasonal produce and a distinct fondness for vegetables result in food that combines formal elegance with flavoursome coherence. Now add lashings of generosity and a friendly atmosphere and you will find yourself in one of the best newcomers on the left bank.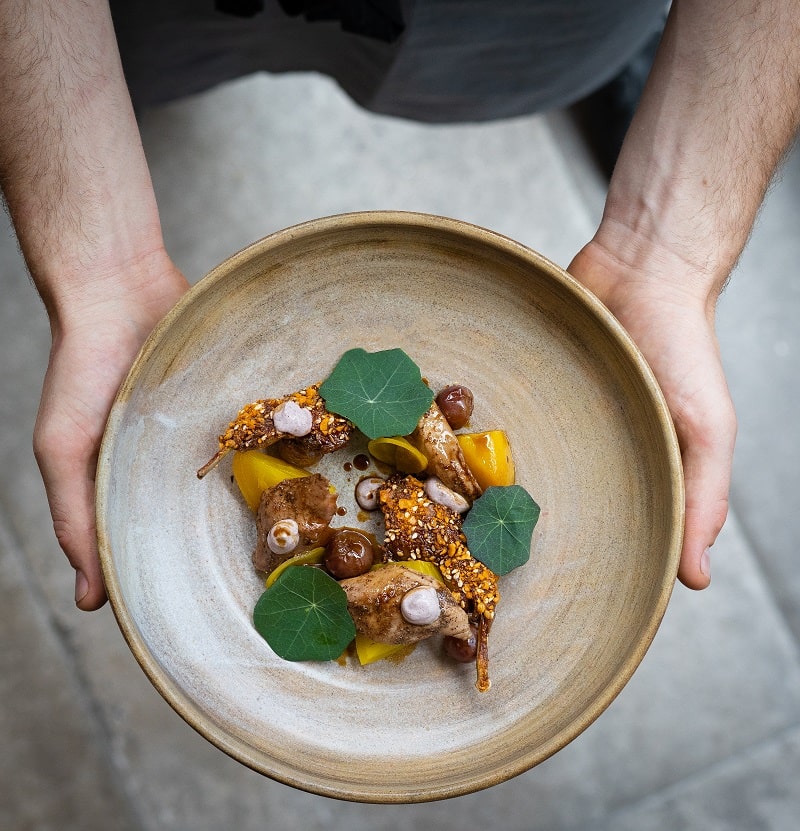 38 rue Pierre-Paul Riquet, Toulouse, 31000
What the Michelin inspectors said…
It would be impossible to count all the cartridges in the game bag here, between the wine list with a natural slant, the cured meats to nibble, the cut of meat to be shared and, above all, the simple, flavoursome market cooking. There is never a dull moment in the company of Nicolas Brousse and his wife who treat their clients as if they were old friends.
49 avenue Jean Moulin, Paris, 75014
What the Michelin inspectors said…
In the former premises of La Régalade, that temple of bistronomy, Les Petits Parisiens (ex-Origins 14) has been revamped and is now run by the proprietor of Les Petits Princes (Suresnes). Chef Rémy Danthez works on the fundamentals, cooking up generous bistro cuisine that is not at odds with its predecessors' ethos.
62 avenue Jean Giono, Manosque, 04100
What the Michelin inspectors said…
Behind this spruce green façade, you will find an enthusiastic team ready to take you on a gourmet adventure. The chef only works with fresh ingredients to create a market menu that is particularly appetising and enticingly presented. Take a seat in the contemporary bistro dining room (square, oak-coloured tables and wooden or upholstered chairs) and peep through the workshop-style window into the kitchen.
22 place Hamelin, Honfleur, 14600
What the Michelin inspectors said…
Is Alexandre Bourdas in the process of redefining the codes of gastronomy? He has made his SaQuaNa a social hub, open from morning to night, the idea being to make good food accessible to as many people as possible. His talent is still to be marvelled at, some of his signature dishes too (monkfish, Roquefort brioche): a quality culinary offering, confident and inspiring.