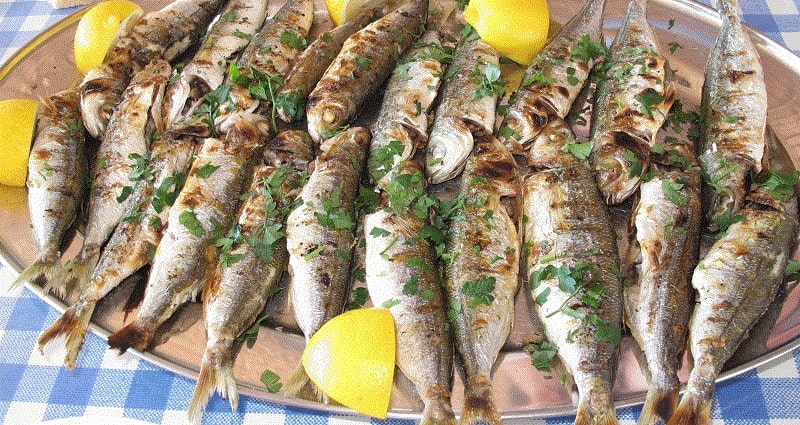 Each month, the French Department for Agriculture releases a list of what's in season along with suggestions on how to cook it. Here's what it recommends for July…
Summer is in full swing and who can resist making the most of the great outdoors with a barbecue? Grilled fish and meat with oodles of salads and veggies – it's al fresco dining at its best.
France's Ministère de l'Agriculture et de l'Alimentation has some handy hints as to what you should include on your shopping list this month whether you're lucky enough to be in the Hexagon, or if you simply want to recreate the atmosphere at home!
VEGETABLES
When grilled, aubergines have a flavour similar to cep and can make a dish in their own right or an accompaniment to steak or fish. Drizzle with olive oil or serve with an aioli – miam! The French Department for Agriculture reckons you can serve them up in a tarte Tatin, caramelising them in butter and sugar. Let us know if you decide to give it a go! It's certainly a popular vegetable in la belle France, however you serve it, with some 30,668 tonnes produced in 2019.
Beans are at their best as well this month, whether they're fine green beans (chargrill them quickly and drizzle with olive oil – they're great added to a warm salad); mange-touts, sweet enough to eat without cooking, or butter beans, which go beautifully with lamb.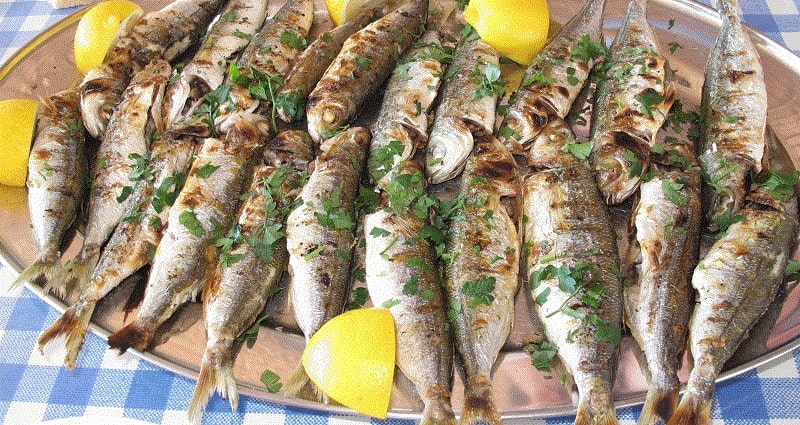 FISH
Summer is the season for sardine fishing. Wrap them in foil and let them cook gently in the embers before serving simply with a dash of lemon and sprinkling of fresh herbs. Did you know…? Sardines were the first product to be canned industrially, in 1824 in Nantes, thanks to French inventor Nicolas Appert.
Mussels are found almost all year round but the star of summer is undoubtedly the AOP moule de bouchot from the bay of Mont-Saint-Michel. These juicy beauties grow for a year on wooden piles sunk into the water and are super creamy and sweet.
FRUIT
Peaches, which originally hail from China, have had quite the star-studded history. They were allegedly introduced to Europe by none other than Alexander the Great; the Sun King Louis XIV was a fan and had them grown especially at Versailles; and at the end of the 19th century, legendary French chef Auguste Escoffier famously created the Peach Melba in honour of opera singer Dame Nellie Melba. In France, the main peach-growing areas are Occitanie, Auvergne-Rhône-Alpes and Provence-Alpes-Côte d'Azur. Last summer a staggering 106,553 tons were produced in France. Close cousin the nectarine is also in season until September.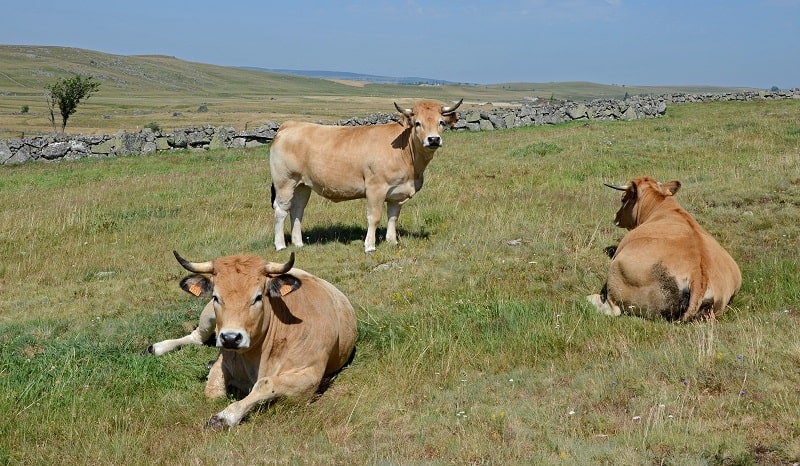 MEAT
From skewers to steaks to ribs, beef is the quintessential barbecue meat and there's plenty to choose from in France, with more than 40 breeds of beef cattle raised by 16,304 breeders. Examples include Charolaise AOP, from Burgundy, known for its tender and bright red meat, and the Red Label Aubrac beef, renowned for its transhumance farming method which allows the herds to benefit from summers spent in the mountain pastures.
CHEESE
The Beaufort Summer AOP is made in high mountains of Savoie and Haute-Savoie between June and October. It is made from cow's milk rich in the flowery aromas of the alpine pastures.