Nicola Venning finds out how Napoleon had a hand in this iconic French cheese
Legend has it that Valençay, the goat cheese's made in Berry in the Loire département, used to be made in small triangles with pointed pyramid-like caps. That is until Napoleon was presented with the cheese after his unsuccessful campaign in Egypt and, it is said, flew into such a rage, he drew his sword and prompty sliced off the top. Ever since then, Valençay has been made with a flattened top.
Fortunately, Napoleon's anger had no detrimental effect on this creamy French classic, which has a rather pleasing lemony tang – whatever its shape.
Made from unpasteurised goat's milk, there are actually two varieties: the cheese made on farms and coated in wood ash is known as Valençay Fermier; and the one made in dairies or plants is coated in vegetable ash and called Valençay Laitier. As it matures, the cheese reacts to the natural moulds and develops its distinctive blueish-grey rind. This is then darkened with a dusting of salted coal-ash powder to further aid the maturing process and enhance the flavour.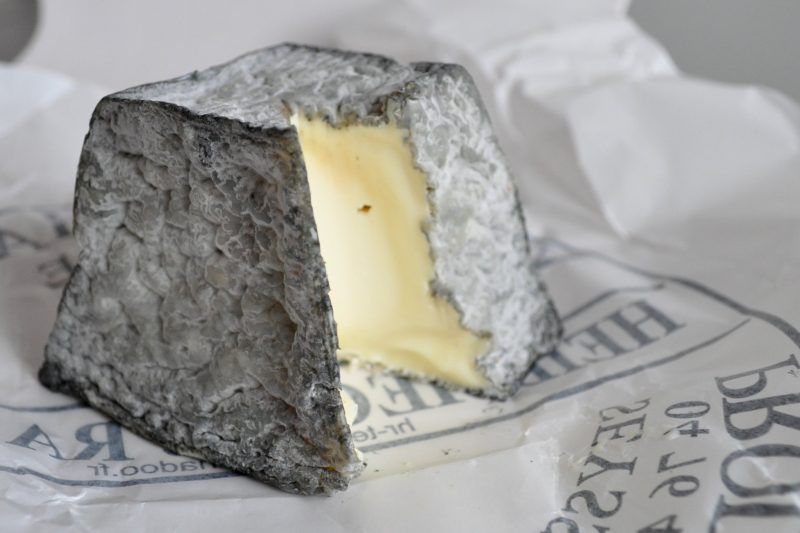 Other cheese from the Loire, such as Selles-sur-Cher and Sainte-Maure de Touraine, are also made in this traditional way. Valençay is generally available between March and December, with production at its peak between April and August. In the UK, a good cheesemonger such as Paxton & Whitfield, will stock it.
Clearly a moreish cheese deserves an equally moreish wine. A classic match would be one the great whites from the Loire, such as a Sancerre, made from Sauvignon Blanc, whose beautiful acidity compliments the citrusy tang of the cheese. Chotard, stocked in the UK by Berry Bros. & Rudd, is also a good choice. An alternative would be a Vouvray such as Domaine Vincent Carême, made from Chenin Blanc, which has a fresh green apple flavour which marries well with the cheese.