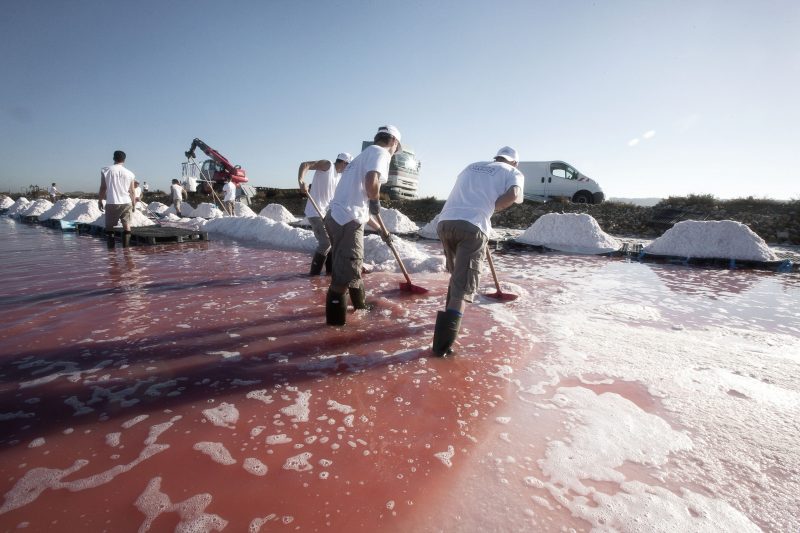 Gourmands and nature-lovers should take a trip to the Camargue, where the salt marshes' ecological importance is second only to that of the tropical rain forest
While too much salt may not be good for your health, it turns out it's extremely good for the environment.
The Aigues-Mortes salt marshes, in the world-famous Camargue region of southern France, are home to such a rich a variety of flora and fauna they are considered second only in ecological value to the tropical rain forest.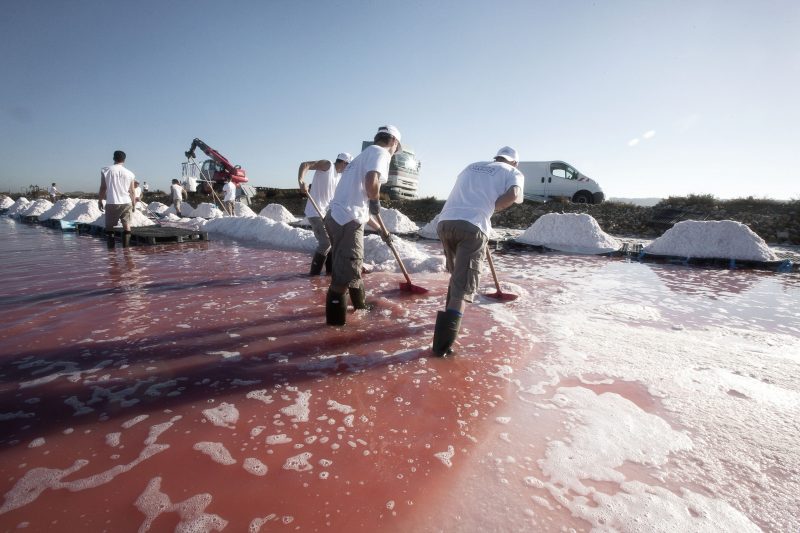 According to salt manufacturer La Baleine – whose salt marshes are right inside the protected Natura 2000 reserve – the harvesting of the marshes has actually helped to create this warm and humid ecosystem, beloved of many birds currently threatened with extinction.
The Camargue hosts three quarters of the French bird population with more than 350 species. Between the dunes and saline lagoons of Aigues-Mortes alone, there are more than 200 species, with about 54 of them breeding. They just can't get enough of the hot and salty waters, rich fauna and tranquil environment. The many ponds are a delicious smorgasbord of vegetation, popular with various breeds of duck, while the plentiful fish and eel are herons' favourite food.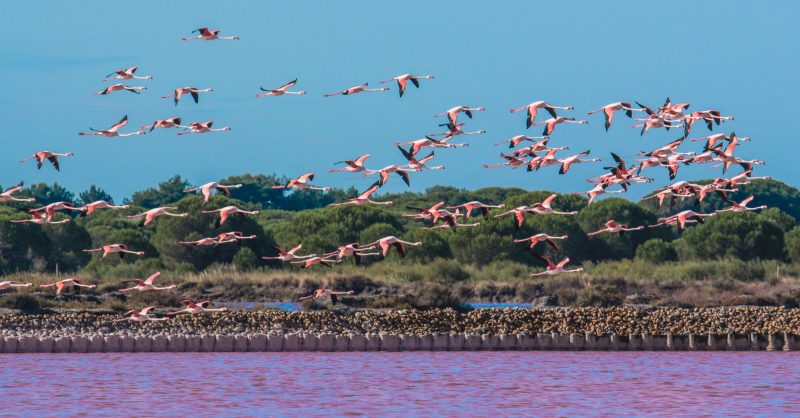 If you're visiting, watch out for the striking sight of the flamingos who gather here. Some 5,000 to 10,000 live in the Aigues-Mortes area all year round – a staggering 25 per cent of the French flamingo population.
As well as animal life, the salt marshes are a wonderful botanical treasure, with approximately 300 species of plants. The tiny Dunaliella Salina algae grows in the highly salted waters, providing a tasty treat for the Artemia Salina shrimp, which, as a result of its gorging, becomes rich in carotene. The shrimp is the flamingo's favourite supper… and is what gives it its pink glow. Life in Aigues-Mortes really is la vie en rose.