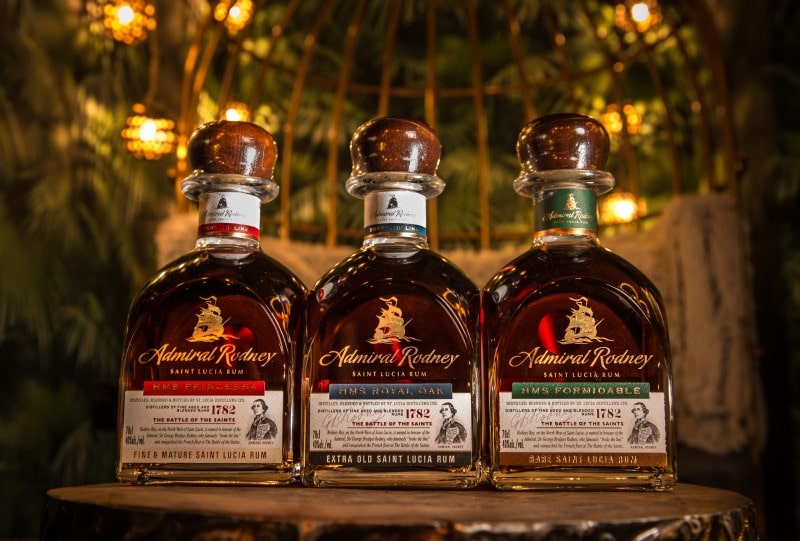 Rum-lovers, rejoice! For the first time in a decade, UK rum aficionados are able to raise a glass of Admiral Rodney.
The rum is back on our shores all the way from its St Lucia distillery thanks to award-winning distributor Emporia Brands.
The Admiral Rodney series of rums celebrates the famous naval battle of 1782, the Battle of the Saints, in which Admiral George B. Rodney and his fleet broke the French line, thereby keeping the Caribbean under British control.
The rum has been an award-winner since the 1970s, and in 2019 it relaunched, added two further rums to its range. Experts around the world have suggested that it is the best pure rum made on a traditional twin column Coffey still. The three styles are exceptional blends of aged Coffey distilled rums of different age ranges, withdrawn from the still on lower plates to capture natural characters of the rum, which develops over time aging in oak casks. Each shows the meticulous talents of the St Lucia Distiller's Master Blender, Evanus Harris.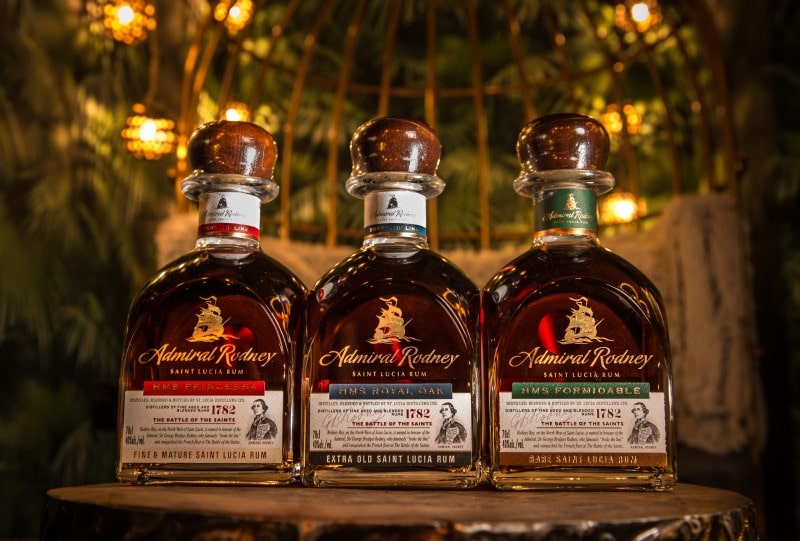 HMS PRINCESSA
Admiral Rodney Princessa contains Coffey still rum pulled off lower sections of the still resulting in a robust and complex flavour profile. This rum is aged for between five and nine years in bourbon and port casks before being blended.
HMS ROYAL OAK
Admiral Rodney Royal Oak, the original Admiral Rodney blend, contains seven- to 12-year old Coffey still rum that has been aged exclusively in previously used bourbon casks and blended to perfection. The HMS Royal Oak received 87.1 at the 2021 International Sugarcane Spirit Awards.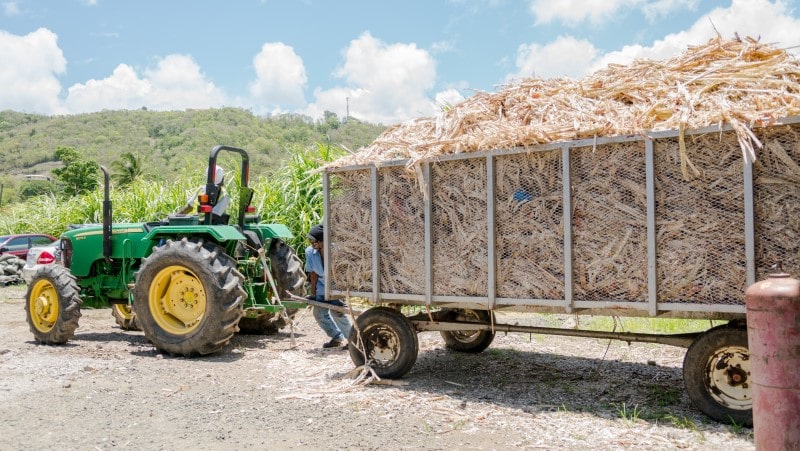 HMS FORMIDABLE
Admiral Rodney Formidable contains rums pulled exclusively from the lowest portion of the Coffey still possible resulting in a much heavier and more flavourful rum. These rums are then aged for between nine and 12 years in previously used bourbon casks and expertly blended.
OFFICER'S RELEASES
The Admiral Rodney Officer's Releases is an artful blend in the tradition of Saint Lucian rum. These limited edition bottlings are distilled and matured in the tropical climate of Saint Lucia and expertly composed by Master Blender Evanus Harris. The first edition released in 2020 composed of a port finish, whilst the second edition is due to be released in the summer of 2021.
The range of Admiral Rodney rums are available across the UK from retailers including The Whisky Exchange, Master of Malt, Royal Mile Whiskies, Fortnum & Mason, Whisky Online and The Rum Shop.