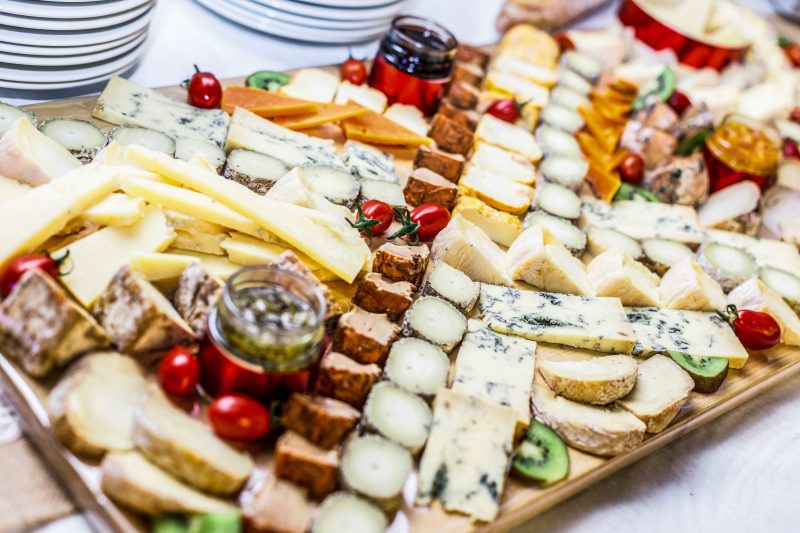 Renata Haidle happens upon an Aladdin's Cave of a cheese shop in Vence
I met Thomas Métin on a balmy April evening in Vence. I had stumbled upon his fromagerie quite by chance, while looking for a bite to eat in the Old Town. Attracted by the old-fashioned milk cans marking the entrance, I stepped into the cool, brightly lit cheese shop, overwhelmed by the variety and abundance of products.
After a brief interview about my preferences, Monsieur Métin kindly introduced me (a novice when it comes to French cheese) to a couple he thought I might like: a creamy, blue-veined Fourme d'Ambert, which I found tastier and less piquant than a Roquefort, and a dense, nutty Beaufort Alpage. The latter instantly became (and still is to this day) my cheese crush.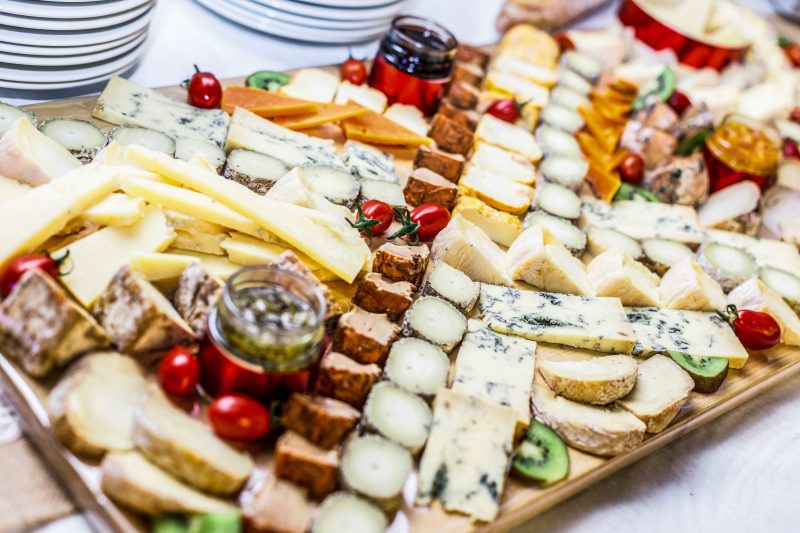 Thomas Métin was born in Nice four decades ago. His father was a chef; his mother a teacher. After playing basketball for a few years, he made the life-changing decision to try something new, and go on a journey of self-discovery as far as possible from his native France. In 2005 he left Nice for Auckland, New Zealand. Like many other expats, he tried several different jobs before landing the one that was going to mark the beginning of his career as a cheesemonger. He started working for a French cheese importer, and together they went on to open several shops in Auckland, selling not only cheese but other French delicacies as well.
Four years in, his sense of adventure kicked in again. He was ready to return to Europe, although not necessarily to France. When a friend in London invited him over, Métin decided to accept and give London a try. Turned out, he loved it. He was hired by world-famous Harrods soon after and started working as a cheese master in their fabulous food court. After a year of gathering experience and polishing his English skills, he returned to France. He spent the next five years in Paris, where he worked for familiar names such as Laurent Dubois, Androuet, and Cantin, as well as yet another well-known retail legend: Galeries Lafayette Gourmet, on Boulevard Haussmann.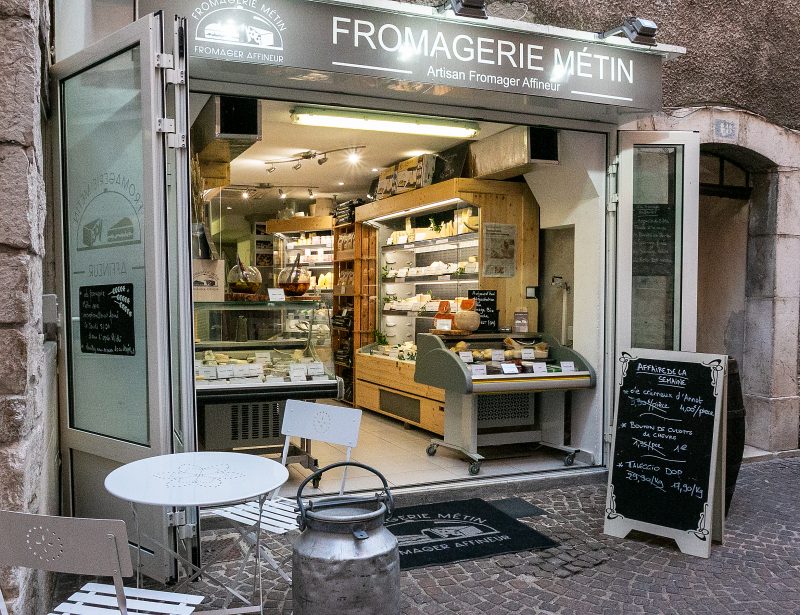 Perhaps missing that French Riviera laid-back lifestyle, he eventually left Paris and returned to the south, settling in picturesque Vence, where he opened his own shop and cave d'affinage, and where I ended up falling in love with that melt-in-your-mouth dairy masterpiece that is Beaufort Alpage.
Given his experience on both sides of the Channel, I asked Métin about the differences between French and the English cheeses. "There is more variety in France," he says, "more families of cheeses. For example, both washed rind and bloomy rind cheeses are less popular in the UK. And, of course, there is a major difference in the terroir, which significantly affects the final product. The French have the advantage of the Alps and the Pyrénées, whereas the English landscape lacks Alpine meadows, which results in a marked difference in cooked and pressed cheeses. Not to mention that goat farms are more popular in France, especially in the Loire Valley and in the Southeast."
Any advantages for the English, I wondered? "Cheddar and blue cheese are definitely an English thing," he adds. "Furthermore, England is famed for its Jersey cows, which produce milk with a higher content of essential nutrients, especially protein, and that gives cheeses like Stilton or English Cheddar a very buttery taste."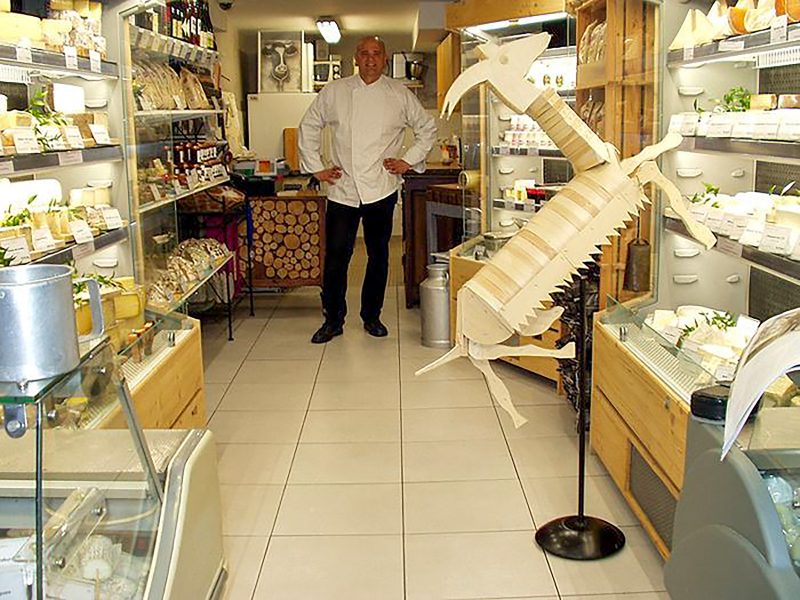 I asked Métin about cheese aging, and how essential it is to crafting a good quality product. "Cheese age is not necessarily a proof of quality," he replies. "If you have a bad product to start with, you will have a bad product in the end. That's why it's not that easy to understand the potential of a certain cheese. It's not only a matter of time."
And how about that perfect cheese platter we all wish to present our guests? "I would say one sheep, one goat, one cow's milk cheese, and then one blue and one washed rind," he suggests. "Pair figs with goat, pears with blue, apples with hard cheeses, and cherries with sheep milk varieties."
Fromagerie Métin is at 18 Rue du Marché, 06140 Vence, France
---
About the author
Renata Haidle is a photographer, travel writer, and book author. Her photo book, French Riviera, was published in July 2019. She is currently working on a Paris-inspired poetry collection. You can find her at www.renatahaidle.com and on Instagram and Twitter as @renatahaidle.