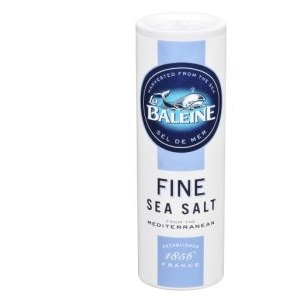 Serves: 2

La Baleine sea salt is one of the finest in France, all the way from the UNESCO-protected Camargue region. And now it's available to buy in the UK from Tesco and Ocado. Use their fine sea salt for this simple and delicious dish, as recommended by La Baleine.








---
Ingredients
200g of fresh salmon fillet, with no skin and bones
2 onions
La Baleine fine sea salt
Black pepper from the mill
2 tablespoons of olive oil
Directions
1Start by cutting up the salmon into chunks; set aside in a suitable container.
2Peel the onions, chop them finely and add them to the salmon. Add a few pinches of La Baleine fine sea salt to the mix.
3Mix the preparation to obtain an even consistency. Season to taste.
4Keep in the fridge for at least 1 hour.
5When serving, cover each portion with a generous drizzle of olive oil.
USEFUL TIP: PUT THE SALMON IN THE FREEZER FOR 15 MINUTES TO FIRM UP ITS FLESH.