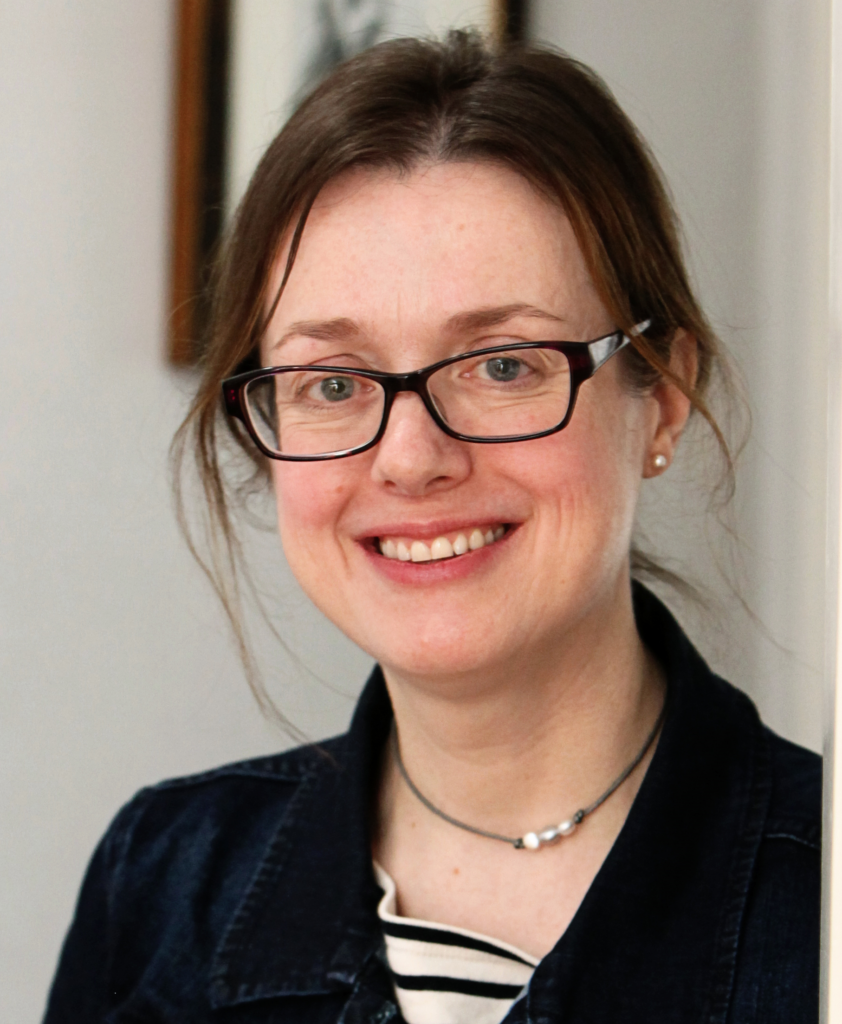 Makes: 36 cookies

Sablés Bretons – Breton shortbread – are one of Mardi Michels' favourite sweet treats. Here she tells you how to make them at home…

Flaky, sweet-salty shortbread biscuits that are perfect with an espresso, Sablés Bretons are one of my best-loved "goûter" snacks – though if I am being honest, I tend to purchase them when I'm in France (because really good ones are so readily available!).

When I was working on recipes for In the French Kitchen with Kids, these were initially on the recipe list but page and word count limitations meant they didn't end up in the book. I love them so much that I wanted to perfect the recipe and revisited it over many months, tweaking and simplifying until I was happy with it. The end result is so easy! Over the past year, I started to include this version in many of the classes I teach in Toronto and everyone loves them – I know they were part of a lot of cookie exchanges last Christmas!
Because these biscuits only have a few ingredients – flour, butter, eggs and sugar – it's important to you use the best quality you can. In the case of the butter, you're using salted butter – European-style if you can find it (that's a butter with 82% butterfat or more). And, even though the recipe uses salted butter, I've also added a pinch of flaky sea salt to the recipe simply because I love that extra little burst of saltiness. Maldon salt works here and is easy to find (and increasingly, French salt is easier to find outside France now, too) but if you're in France anytime, it's a pretty great souvenir to pick up!
Note that although this dough doesn't need to chill before you roll and cut the biscuits out, if you're working in a warm kitchen or climate, the dough might benefit from a spell in the fridge after you've rolled it but before you cut the biscuits out.
---
Ingredients
100g (1/2 cup) granulated sugar
170g (12 tablespoons/ 1 ½ sticks) European-style salted butter, room temperature
1/2 teaspoon flaky sea salt
2 egg yolks
1 teaspoon vanilla extract
2 cups (300g) all-purpose flour, plus extra for dusting the work surface
1 egg, lightly beaten for egg wash
Directions
1Preheat the oven to 375°F. Line two baking trays with parchment paper.
2Beat the butter, salt and sugar with electric hand beaters on medium speed until light and fluffy (2-3 minutes).
3Add the egg yolks, one at a time and mix on medium speed until fully incorporated. The mixture may look slightly curdled but just keep mixing! Add the vanilla.
4Add the flour and continue to mix on low speed until the dough just starts to come together.
5Place the dough on a lightly floured work surface. Bring the dough together in a ball, then divide in half and flatten to make two discs.
6Roll one disc of dough out until it's about 1/4-inch thick.
7Use 2-inch (5cm) round cookie cutters to cut out approx. 18 cookies from the first sheet of dough. Place the cookies on a baking tray. You might need an offset spatula for this job.
8 Use the tines of a fork to make a cross-hatch pattern on the cookies (drag the tines vertically then horizontally across the top of the cookies). Brush the tops of the cookies gently with the egg wash (you don't want it to drip down the side as it will prevent the cookies from rising).
9Repeat with the second disk of dough.
10Bake the cookies for 15-18 minutes, until golden on top.
11Remove the cookies from the oven, place them on a wire cooling rack and allow to come to room temperature.
12 Cookies will keep at room temperature in airtight containers for 3-4 days.
---
About the author
Mardi Michels is the author of In the French kitchen with kids (Appetite by Random House, 2018) and the popular blog eatlivetravelwrite.com. She lives in Toronto, Canada, where she teaches French and cooking at the elementary school level and adult cooking and baking classes. She is a full-time Francophile who spends as much time in France (the Southwest) as possible!
A version of this recipe first appeared on eat. live. travel. write. Reprinted with permission.
Want more mouth-watering recipes? Order this wonderful book by clicking the link below!