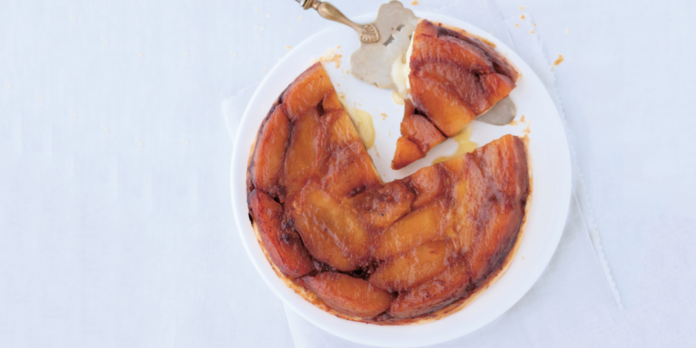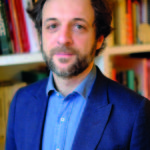 Serves: 6

From timeless classics to a savoury twist on a sweet favourite, food critic François-Régis Gaudry shares his guilty pleasures – and some nifty hacks too






---
Ingredients
4 apples
2 tablespoons plus 2 teaspoons (40 g) unsalted butter
1 tablespoon demerara sugar
1 wheel (9 ounces / 250 g) Camembert cheese, sliced
14 ounces (400 g) puff pastry dough
Directions
1Preheat the oven to 350°F (180°C).
2Peel the apples and cut them into thick slices, then lightly sauté them in the butter and sugar.
3Arrange parchment paper in the bottom of a cake pan or a baking dish.
4Spread the apples over the top of the parchment, then distribute the slices of Camembert on top.
5Roll out the puff pastry dough and cover the top of the pan with it, tucking the edges into the pan to make a border.
6Bake for 20 minutes, or until golden. Serve warm with a green salad and a dry craft cider.
---
Want more mouth-watering recipes? Order this wonderful book by clicking the link below!
First published in our sister publication France Today