You've won the French public over with your refreshingly accessible cookbooks. How challenging was this for an Irish woman?
I think the journalistes gastronomiques were rather bemused. I remember the very first review was a stinker, with disparaging comments about my pairing foie gras with dates. But it turned out to be the only negative comment. The book was an instant hit with the public, and Elle championed me as a mother with a career and four kids who dared to enjoy cooking, and made it look and feel sexy.
What sparked your love affair with French food?
A cliché, I know, but it was a school trip to France as a ridiculously romantic teenager (the romantic side hasn't really worn off). I remember rolling a petit-suisse out of its paper into a little pile of sugar and wondering at the daintiness of it. And, of course, the first croissant; that butter could be elevated to those levels of lightness of texture and deliciousness was a revelation.
What's your approach to cooking?
An uncomplicated, unabashed pursuit of flavour and pleasure.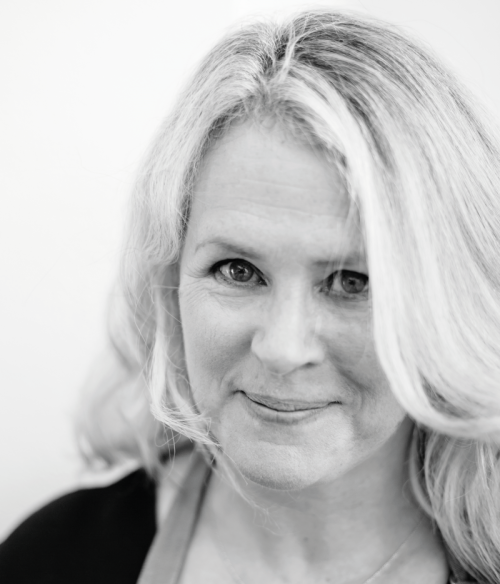 Have you noticed a change in the way French people approach food these days?
People are much more relaxed and naturally knowledgeable about food in France than they are in the UK or Ireland, so weaving in new ideas and trends comes naturally, I find. The cuisine of new, young chefs in France is incredibly exciting, as they draw on all cultures and techniques. It is lighter, more fragrant. But I don't think the traditional bistro is in danger of disappearing, despite regular clickbaity cris d'alarme. Jean-François Piège has just reopened La Poule au Pot to great acclaim and Bouillon in Pigalle is making a lot of noise with its accessible classics. The future of tarte Tatin, snails in garlic and oeufs mayo is safe.
What habit(s) have you picked up living in France?
Making up menus and dishes as I shop, particularly in the markets. And listening to stallholders and clients chat and debate about what to make. And serving vegetables as proper dishes, not mere garnishes or afterthoughts.
What is your péché mignon (weakness)?
It varies, but usually ends up back in the realms of retro comfort food. Foods I crave in France are oysters with a good Chablis, or a proper, thick hot chocolate made with actual chocolate. Every time I'm in Paris I have to have a Pierre Hermé Mogador macaron.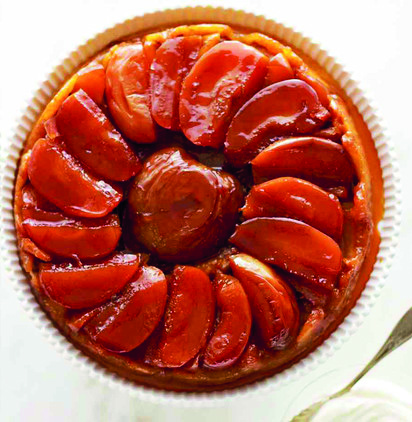 Is there a French dish you can't stomach?
I'm not great with tripes à la mode de Caen. Or cancoillotte cheese. It's the melting plus fermentation combination, I just can't…
Which French foodie tradition are you especially fond of?
I love bûche de Noël in all its forms. Whether it's made with ice cream, with retro crème au beurre, or some wild new interpretation from the latest star pastry chef. Count me in!
What sets French gastronomy apart?
In particular, its rich history and fortunate geography, with special shout-outs to Catherine de' Medici, la mère Brazier and Michelin.
What's your motto?
Make sure there's always garlic near the cooker and plenty of butter in the fridge.
---