It all began with making ice cream alongside his grandfather at the age of six. In 2018, that love of all things sweet earned Cédric Grolet the title of World's Best Pastry Chef. Nicola Leigh Stewart finds out more
What is your earliest memory of food?
My grandparents had a hotel and restaurant and I used to go there from a young age. I have a particular memory that will remain engraved in my mind forever, when my grandfather showed me how the ice-cream machine worked when I was six years old. He made me touch the vanilla ice cream with the tip of my finger – it melted instantly. I was fascinated. I think that was the moment the desire to work on that kind of thing was born: I wanted to make cakes. I did not even know then that the profession of pâtissier existed.
You've had an illustrious career, winning various awards, including World's Best Pastry Chef 2018. What is the secret to your success?
Quite simply, work! I have been working hard for years to reach my goals and realise my dreams.
You have worked in restaurants around the world, including China, Dubai, Morocco, and South Korea. How have your travels inspired your craft?
When I travel, it is actually the savoury creations that inspire me, and I love to be guided by someone who knows the destination and gastronomy of the country. One of the countries that has inspired me most is Japan. People's respect for the produce is also something very important for me.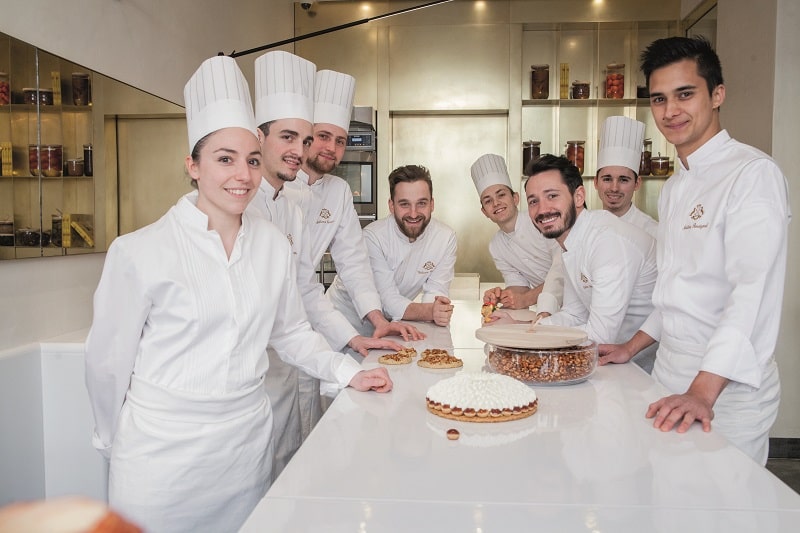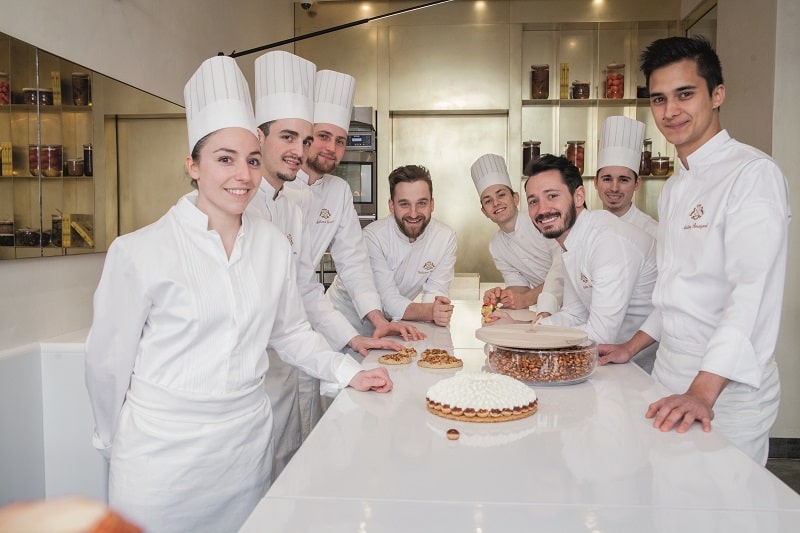 What makes French pâtisserie so special?
In French culture we have always been consumers of pâtisserie. This is not the case in every country. In some of them, the sweet offering is almost non-existent, whereas in France, we make cakes from a young age.
What inspired you to create your now-famous trompe l'oeil sculpted fruit?
When I was young, especially between the ages of 16 and 20, I used to carve chocolate for fun. It's something that I really enjoyed doing and still do today. This is how I came up with the idea of sculpting my creations, which would not only be available to my friends and family, but also for sale to the public. Brushing chocolate, carving desserts… nobody before me did that, it's really a personal creation. When I arrived at Le Meurice, my plan was to work on different seasons, and that's how I came up with the idea of using fruit. My first creation was a cherry with tarragon. I introduced it to the hotel manager, Mme Holtmann, during a tasting, and she liked it immediately.
How long does it take to develop and perfect a new fruit from your initial idea to the finished product?
It depends on the fruit – it can be a few days or a few years. For example, it took me five years to create the strawberry. I am constantly rethinking my creations, and it's also my way of progressing, by always questioning myself.
What are your favourite ingredients to work with?
I really like fruit – all of them – but I particularly like citrus fruit: I love sourness and bitterness. I also like playing with herbs and spices, which I always pair with another flavour.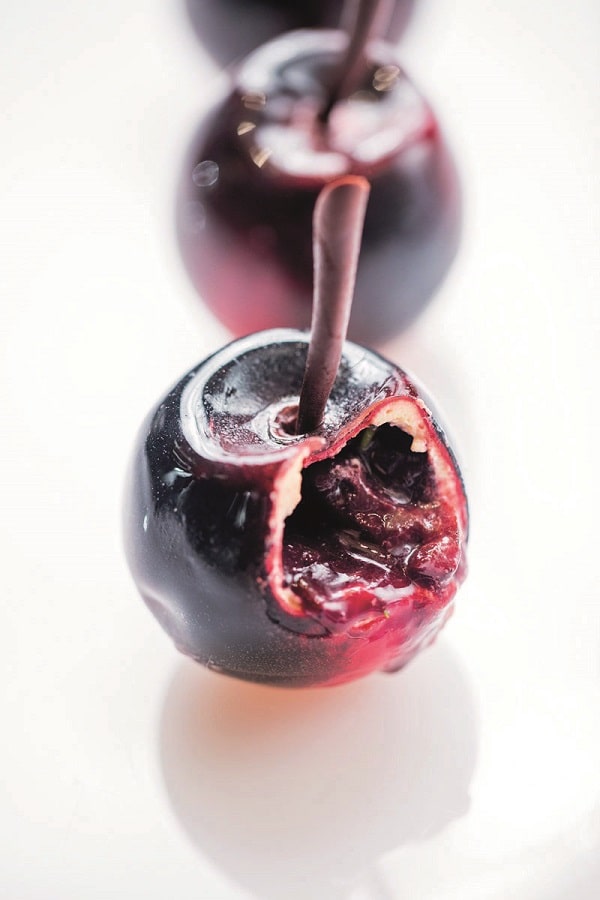 Can you share any of your culinary secrets with our home bakers?
Use good-quality products, that's the secret. Even the best pastry chef in the world can't make a good strawberry pie with bad strawberries.
What is your perfect French meal?
A good piece of meat and a good salad. Simple. I also really like dishes that are placed in the centre of the table and that can be shared.
What is your go-to dish at home?
To tell you the truth, I hardly ever cook at home. I don't have time, unfortunately.
What's your all-time favourite dessert?
I am fond of simple cakes and desserts: crème brûlée and crème au caramel remind me of my childhood.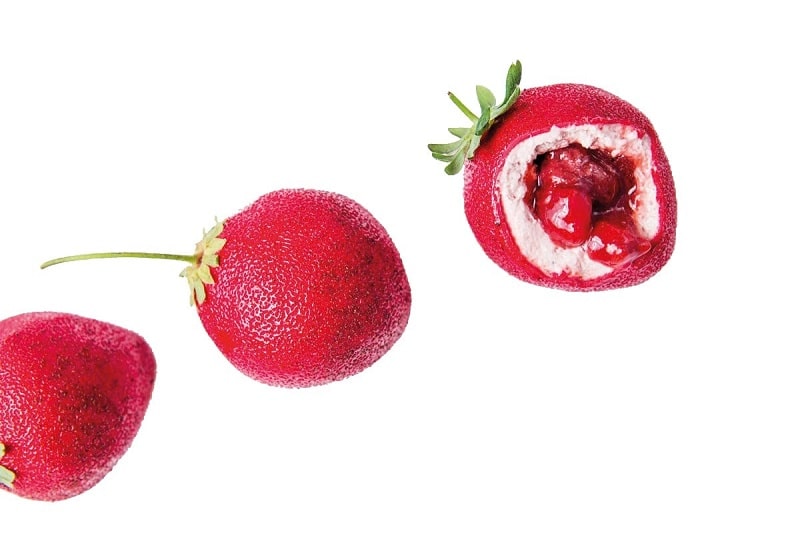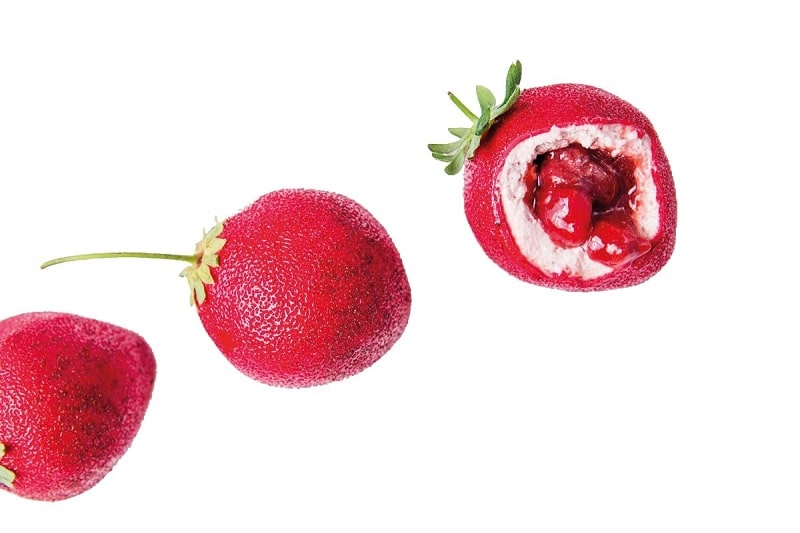 What is your péché mignon?
I'm ashamed of it, but I love sweets – it's an obsession. I have huge bonbonnières (sweet jars) at home. I especially have a weakness for sour sweets.
What is next for Chef Grolet?
Maybe a first address in my name in Paris… followed by others around the world?!
What's the most important lesson you've learned?
Always believe in your dreams, work tirelessly and be ready to make some sacrifices. Also, always listen. Never say that you know it all, because it is from that moment that you stop learning.